Being a low-cost, no-frills airline, you can expect less from Spirit Airlines than premier operators, but it still makes a decent choice for those flying domestically within the U.S.
And if you're not bothered missing some inclusions and basic amenities, have no bags to check, and don't mind dealing with some customer service hiccups, then you'd certainly score a pretty cheap ticket with Spirit.
Let's get started so you know more about what it's like to fly with Spirit Airlines.
Here's if Spirit Airlines is a good airline
Spirit Airlines is an ultra-low-cost operator that's ranked among the top 10 safest budget airlines. It offers a great flight savings service called Spirit Saver$ Club and a competitive loyalty program called Free Spirit, which give frequent flyers a chance to enjoy exclusive discounts and other perks throughout the year. Spirit also simplifies reservations, check-ins, and boarding.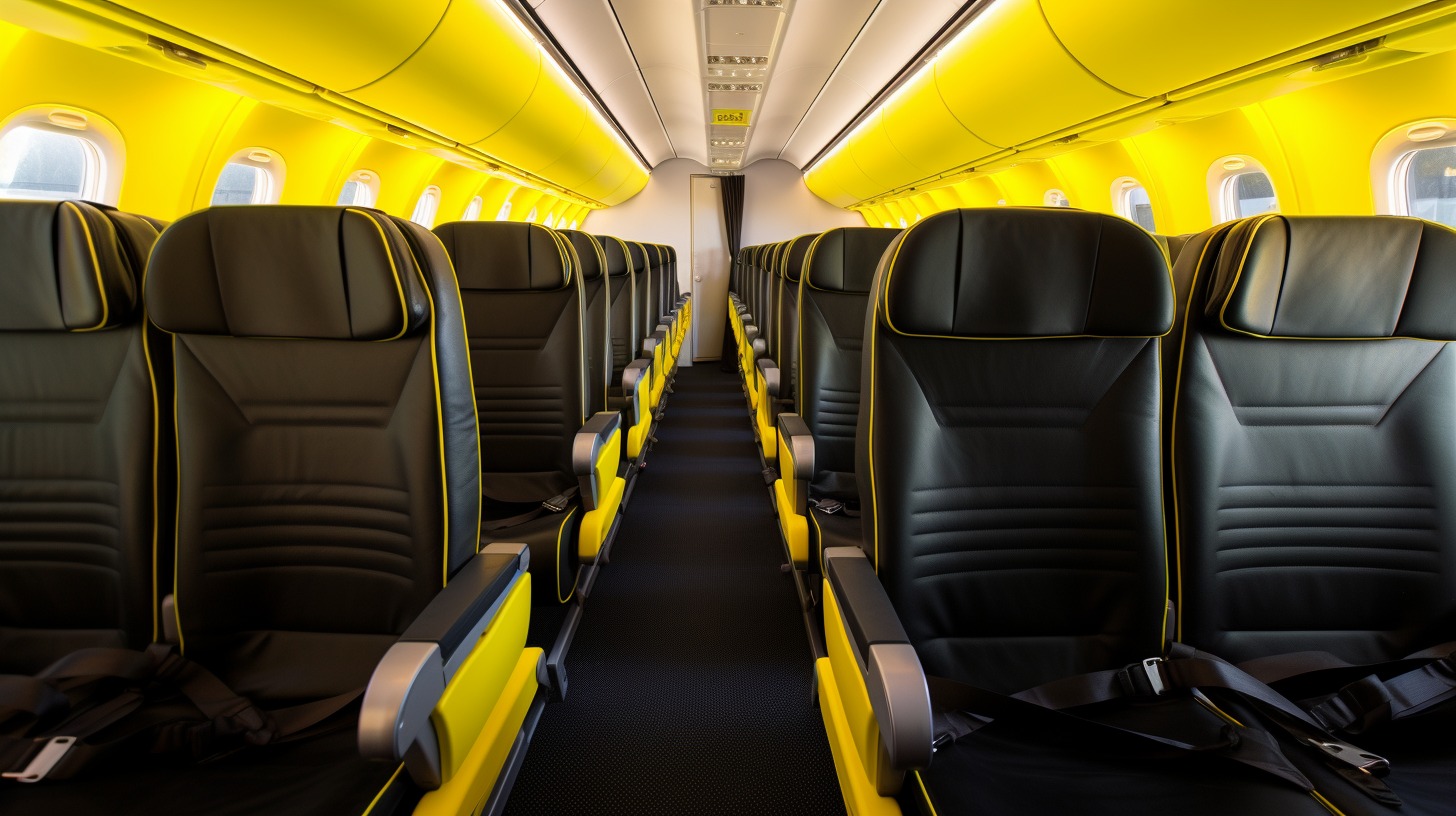 7 pros why Spirit Airlines is a good airline
Admittedly, Spirit shines in certain areas, and many people have chosen it as their preferred domestic carrier. These are the seven reasons why Spirit Airlines is a good airline.
1. Spirit Airlines is an ultra-low-cost operator
One of Spirit's most obvious advantages is its ultra-low fares.
As an operator that prioritizes cheap fares, Spirit offers extremely cheap flights, and the average basic fares start from as low as $48 for a one-way trip.
You can even land a ticket going for less than $20. This is usually inclusive of a standard seat and one carry-on item.
So, if you're a minimalist person and don't mind packing your snacks, drinks, and entertainment gadgets, Spirit will work just great for you.
If you want more facilities in your ticket, you can choose one of the airline's upgrade options.
2. It ranks among the 10 safest low-cost airlines
Safety when flying is a primary concern for most travelers, and Spirit Airlines is one of the best choices in this regard.
The AirlineRatings website has listed Spirit among the top 10 safest low-cost airlines in the U.S.
The analysis considers critical factors like fleet age and history of serious incidents, and it is sufficient to say that Spirit Airlines has met international safety standards and has an excellent safety record.
3. It is easy to make reservations and check-in
Customers have an easy time booking flights with Spirit Airlines, and you can make your reservation directly on the airline's app or website, which are both easy to navigate and clearly show the fares you expect to pay.
You can also check-in for flights in advance on the airline's app, website, or at a hub.
The quickest and cheapest way to do so and print your boarding pass is online, which is free.
Check-in typically begins 24 hours before departure and ends 1 hour before your flight leaves.
4. Spirit has a flight savings service called Spirit Saver$ Club
Spirit Airlines has the Spirit Saver$ Club for frequent flyers, which is a great way to max out the ultra-low fares the airline is already known for and enjoy other exclusive perks.
The program has three membership options, with the 12-month membership going for $69.95.
Interested customers can also subscribe to the 18-month and 24-month membership for $99.90 and $129.90, respectively.
Spirit Airlines says not only do the club members enjoy more savings, but member discounts also extend up to 8 people when booked on your reservation.
The membership benefits include:
Discounted fares and seats
Discounted bags
Discounted Shortcut Boarding
Discounted Shortcut Security
Discounted Flight Flex
5. Spirit has reasonable flight change and cancellation policies
Unlike other airlines, including the premier carriers, Spirit has somewhat reasonable flight change and cancellation policies.
If you decide to cancel or change your flight 60 days before the scheduled date, you don't pay any fee.
And if you want to cancel or change a flight between 31 and 59 days from the date of departure, you'll part with $69.
Flights canceled between 7 and 30 days from the departure date cost $99, and any cancelations or changes made six days or less before the flight date will attract a $119 fee.
6. You can join the Free Spirit loyalty program and enjoy several perks
Spirit allows you to join the Free Spirit loyalty program, through which you can earn 12 to 20 points for every $1 you spend.
The point redemptions start at 2500, allowing members to get their flight rewards faster.
You can also redeem with the Free Spirit Points + Cash option, combining cash with as little as 1000 points.
Alternatively, combine up to 8 family and friends' points into one bucket with the Free Spirit Points Pooling plan.
The good thing about these points is that they don't expire, provided you continue to earn or redeem with Free Spirit partners or your card account is active within 12 months.
7. Spirit has a straightforward and convenient boarding procedure
Spirit Airlines prides itself on having one of the clearest and easiest-to-follow boarding procedures a budget airline can have.
There are four numbered zones together with pre-boarding and family boarding, and here's the simple line-up:
Pre-boarding: For passengers with disabilities or those who need special assistance and/or extra time boarding
Zone 1: For passengers who paid for an additional carry-on bag
Zone 2: Any passenger with a Spirit Airlines credit card, Silver or Gold status, and those who paid for Shortcut Boarding
Family Boarding: Reserved for families with small children, typically 3 years or younger
Zone 3 and 4: For everyone else
4 cons why Spirit Airlines is a bad airline
While Spirit Airlines is a safe, low-cost operator with lots of other perks to its name, some travelers have a few concerns about the airline.
These are the four cons why Spirit Airlines is a bad airline:
1. Poor on-time performance
Reliability is one of the primary concerns when choosing an airline. Sadly, Spirit Airlines' on-time performance isn't anything impressive.
Recent data from the Bureau of Transport Statistics shows that Spirit only has an on-time flight percentage of 64% as of March 2023, with a delayed flight percentage of 29%.
It also reported one of the highest flight cancelation rates at 1.7% during the first quarter of 2023.
2. Spirit Airlines ranks poorly for customer satisfaction
Recent reports have named Spirit Airlines one of the worst U.S. airlines and rated it poorly alongside Frontier.
The airline tends to get a lot more complaints about their customer service and how they generally run things.
Customers have noted that it's notorious for poor communication during delays, long bag drop lines, and unexpected extra costs.
A 2023 North American airline satisfaction study report by J.D. Power indicates that low-cost carriers like Spirit feel the pinch in terms of annual declines in passenger satisfaction.
This is more pronounced in the economy/basic economy segment, and Spirit Airlines particularly scored the second lowest with 727 points on a 1000-point scale.
3. Seats can be uncomfortable for long flights
Spirit Airlines is known for its yellow planes with very bare-bone seats that tend to be uncomfortable for long flights.
While comfortability varies per individual, and there's no standard index for measuring it, Spirit offers seats that are generally very narrow, with little cushioning, and often feel cramped.
Unlike other airlines with a wide variety of seat types and service classes, Spirit only gives travelers three options to choose from, and the Standard seats come with the basic fare package.
The Premium seats give a little bit of legroom, but you must be willing to assist in an emergency. If you badly need a wider seat with more legroom, you'll have to pay for a BIG FRONT SEAT.
That said, the airline has earned only two and a half stars for seat comfort and legroom on TripAdvisor, the popular travel review website.
4. Limited inflight amenities and no entertainment
Spirit Airlines' business model prioritizes cheap fares, meaning there won't be lots of free extras on board.
Nothing comes complimentary, and you've got to pay for all refreshments and add-ons.
Expect no entertainment screens, free inflight WiFi, and everything else that would otherwise prevent the flight from being boring.
Spirit Airlines alternatives
Depending on your specific needs and preferences, it might make more sense to fly with another reputable carrier, and these are the best alternatives to Spirit Airlines: