A delicious meal is just as important as the trip itself. Without finger-licking meals, you would probably have more to complain about than to remember the most beautiful views and other nature creatures you saw during your trip.
With that in mind, carrying condiments is just what you need to spice up your meals. In this post, we'll talk about all you need to know about condiment packets for your next trip.
Here's how to get condiment packets
Condiment packets are available at your local fast food restaurant. You can also purchase them from online stores such as Amazon, Minimus, and Walmart. Besides, you can also repackage your products at home. Some local outfitters also sell condiment packets in their stores.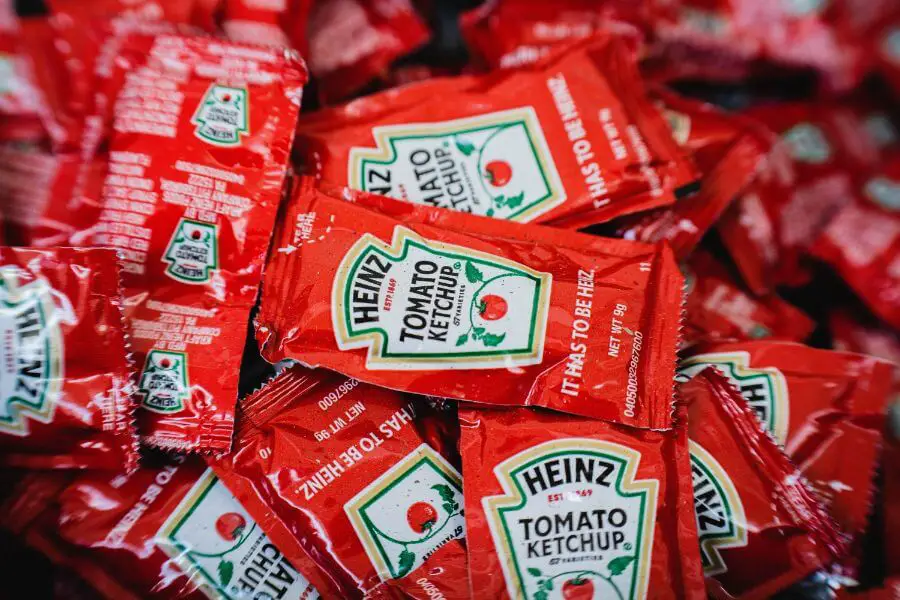 1. Where To Get Free Condiment Packets
There are a few places where you can get free condiment packets. Good examples are fast food joints, restaurants, subways, and gas stations. You can always visit the nearest food joint and sample their condiment packets.
Ketchup, mustard, salt, and pepper are readily available in fast food joints. Here is a list where you can find some of the condiment packets.
Starbucks; honey and sugar packets
Subway; mustard and olive oil packets.
KFC; butter packets
Sam's delis; sauerkraut and parmesan packets
McDonald's; sugar packets and mayonnaise packets
Most hotels and lodgings offer sugar, salt, or coffee condiment packets
Chik-A-fil joints; hot sauce, Tabasco Sauce, free towelettes (not food), Chik-A-fil Sauce, honey, and even jelly packets.
Taco bell; Mild, Hot, and Fire Sauce and Green and Fire Roasted Salsa
Gas stations include Racetracks; Dijon Mustard, Miracle Whip, Hellmann's Mayonnaise, Tabasco sauce, diced jalapenos, and Salsa Del Sol.
Dominos; crushed red pepper and parmesan cheese
All these condiment packets weigh 3grams.
Is free condiment ethical?
Although the free condiments option is a good way to save money, taking too much is theft and thus unethical.
If you cannot take the condiments, the following options are better for you.
2. Where To Buy Condiment Packets
Some online stores sell condiment packets. The most famous ones are Amazon and Minimus.biz. Some local outfitters, such as Triple Crown or REI co-op.
Minimus.biz
Minimus sells all types of travel-friendly commodities. It has, most of all, coveted condiment packets. You will find almost anything in their 'food and beverage' section.
No wonder it is referred to as every traveler's treasure trove.
Some rarely found condiments such as Marconi Extra Virgin Olive Oil, Texas Pete Hot Sauce, and the famous Huy Fong sriracha packets can be found at Minimus at very affordable prices.
Other condiments include;
small hot sauce bottles,
mayonnaise packets,
olive oil packets,
packets of barbecue sauce,
mini mustard jars for individual servings,
individual packages of salt,
packets of taco sauce,
packets of salad dressing
packets of butter
The trick is to search through the site, and you will most likely find what you are looking for. Some travelers even make bulk orders with Minimus.
Another great thing about Minimus is that they are not very expensive, and their shipping fee is relatively inexpensive. Minimus also gives free delivery for orders above $20 while you are around the Continental U.S.
So if you cannot grab free condiments in your local restaurant, you can order them at Minimus.biz.
Amazon
Amazon is the most common online store where you can find almost anything. Unlike Minimus, Amazon sells its condiment packets in bulk.
They all come in bulk: hot sauce, ketchup, olive oil, mayonnaise, mustard, or salad dressings.
You can find a 200-packet box of hot sauce or a 150-packet box of mayo, mustard, or soy sauce. Commodities such as olive oil and butter packets come in fewer packs, such as 6 or 12.
Outfitters
Although they do not have a variety of condiments, you can still find some common condiment packets. So it is worth a shot to look at what your local outfitters have in stock.
Triple Crown Outfitters offer Marconi Olive Oil Packets, hot sauce packets, mayonnaise packets, and honey packets.
3. How to make condiment packets yourself
To make your condiment packets, you need:
Seal bags
A food sealer machine
The products you want to repackage
Here is what you need to do;
If your seal bags are large, cut them into small sizes, a size that resembles a typical condiment packet.
Put the cut bags in the sealer machine and seal them on all three sides until you are left with a little pocket with an opening on one end.
Take the product you want to put in the packet and pour it in. For example, if you want to repackage honey, put an amount that is enough for one sandwich.
After filling the tiny pocket, clean the entrance with a clean moist cloth to remove any product that may have spilled on it. Why? Because you don't want any residues other than the honey inside the sealed pocket to escape when you seal the pocket's opening.
Take your bag and put it in the sealing machine. Ensure you expel all the out and then seal it.
After it is sealed, ensure it is leakproof by holding it upside down. If there is no spillage, then you now have a condiment packet.
You can also resize the sealed condiment packet into two so that two individuals can share it. All you need to do is take the middle of the pack and put it in the sealing machine, and now you will have two separate packets.
Finally, label the condiment packets.
The advantage of making your condiment packets is that it is cheaper, and you can size your packages to hold as much product as you need. When you buy condiment packets, they only have enough product for one serving.
Another way you can make condiment packets is by using travel-sized bottles. The best travel-sized bottles are Nalgene travel bottles. You can find them on Amazon or any outfitter stores.
Nalgene bottles are not only light, but they are also leakproof. They come in different sizes, so you can just pick the size that is most convenient for you.
Other cheap options include platypus soft bottles, mini soda bottles, and reusable food pouches. The platypus soft bottles can carry a lot of oil.
This is convenient mainly if you are preparing food for many people.
Bottles are suitable for carrying anything from oils, sauces, spices, shampoo, or even soap.
Before using the travel-sized bottles, test if they are leakproof, choose a light bottle (the lighter, the better), their durability, and if they are dishwasher friendly.
How Long Do Condiment Packets Last?
Most condiments last anywhere between one to three years.
Here's a breakdown of some condiments with how long they last.
Tabasco Sauce: three to four years before losing its flavor
Mustard, Taco Sauce, Parmesan Cheese: three to four years before losing its flavor
Ketchup, Mayonnaise: one year before losing its flavor
Products such as spices lose their flavor after some years, mainly after three years. Mayonnaise, ketchup, salad dressings, and honey can last up to one year. For oils and sauces, a maximum of one or two years.
Most of these products have expiration dates on their packing boxes, usually in restaurants and hotels. After opening the packets, they cannot last for long, maybe if you refrigerate them, which gives them two months shelf life.
See related: Can You Bring Butter Backpacking?
How to store condiment packets?
After opening your condiment packets, you can put them in a plastic container and refrigerate them. The plastic containers are readily available.
Depending on the product, the condiment packets can stay refrigerated for up to six months.
Some products like ketchup and mustard can stay unrefrigerated as long as you store them at room temperature.
Spice your Next Trip Today
There are several places where you can get condiment packages, e.g., fast food joints and hotels, online stores such as minimus.biz, and even outfitter outlets.
You can also make your condiment packages at home. When using travel-sized bottles, ensure you check their durability, weight, and whether they are leak-proof.
You can simply grab some packets when you go to a gas station or a restaurant. The condiment packets are free; you can take as many.
It is not ethical, so if you cannot take them from restaurants, you can purchase them.
I hope you will now spice up your food anytime you are backpacking.