Tonga, located in the heart of the Pacific Ocean, is made up of approximately 170 islands spread across an ocean territory roughly the size of Japan. Only 36 of those islands are inhabited.
Tonga may appear to be all white sand and coral-fringed beaches, tropical rainforest, and friendly people, but there are a few shocking facts about the country that may surprise you.
Let's have a look at some fascinating facts about Tonga that you should be aware of.
Interesting Facts About Tonga
To give you a taste of what Tonga is like, it is the only Pacific Island nation that foreigners have never conquered.
This means that Tonga remains one of the few places on Earth where indigenous culture and traditions can be experienced without interference.
Take a whale-watching or swimming excursion.
Between July and October, you can embark on a boat tour to Tonga and swim with gorgeous, graceful humpback whales if you plan in advance.
The Kingdom of Tonga is one of the few places on the earth where you can do so, and it is a life-changing experience for many visitors.
Every year, these massive cetaceans migrate from Antarctica to the same area of the Pacific Ocean to reproduce and give birth in the warm, clear waters.
Experienced local guides analyze the whales' willingness to interact with humans before putting small parties into the ocean one at a time. One of the most enjoyable things in Tonga is swimming with whales.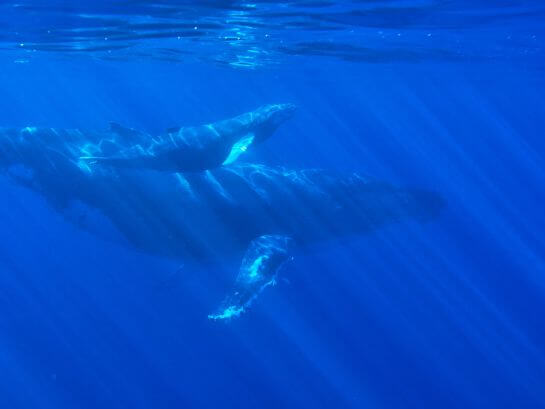 Take a trip through the blowholes of Mapu 'A Vaea.
The overwhelming strength of the ocean can be witnessed firsthand in Houma.
As dazzling blue surf crashes on the shore, a whistling boom rises up through natural blowholes all along this stretch of shoreline, pushing just a short distance under the granite shelf before smashing back down.
When the tide is in and the swells are high, this must-see Tonga natural marvel produces water spouts that can reach heights of up to 18 meters. The blowholes are undoubtedly one of the most magnificent sites on the island.
Go for a swim or watch the sunset at Ha'atafu Beach.
Make your way to Ha'atafu, one of Tongatapu's most stunning beaches, for a relaxing swim or snorkeling in the crystal-clear sea.
Make a lunch appointment at one of the seaside accommodation businesses, then walk along the long beachfront and linger to watch the sunset beyond the ocean horizon.
Ha'atafu Beach is located at the northwest extremity of the island in the district of Kanokupolu, a short drive from the capital Nuku'alofa. It is around 30 minutes by car from the city.
Go on a tour of Anahulu Cave.
Anahulu Cave contains ancient stalagmites and stalactites, as well as a stunning freshwater pool that should be approached with caution due to the often hazardous steps.
Bring your bathing suit if you want to swim in the calm, clear water while floating underground, surrounded by limestone formations. There is a small entrance fee and some lighting in the cave, however, it is recommended that you wear sturdy shoes and bring a flashlight if possible.
There's a lovely beach at the cave's entrance where you can enjoy a picnic or go snorkeling during high tide.
Take a ferry to Pangaimotu Island.
A day trip to the stunning Pangaimotu Island Resort is a must. Relax on the white-sand beaches, explore the coral reef, scale a shipwreck, and dive into the crystal clear blue sea.
You can also stop by the Big Mama Yacht Club for a tasty lunch and a tour of the island's popular resort. The 10-minute boat voyage to Pangaimotu departs Tongatapu every morning from Monday to Saturday and returns in the late afternoon.
It takes roughly an hour to get there. It's one of the few things open on Sundays; therefore, there are three ferry sailings in the morning and three in the afternoon.
Take a walk across Hufangalupe's natural land bridge
Examine this amazing land formation, which was constructed when the roof of a sea cave collapsed, leaving only the cave's mouth like a giant flat-topped arch.
The waves crash beneath you as you walk across an arch high above the ocean and into what was once a vast cave pool.
The land bridge, which is located about 30 minutes southeast of Nuku'alofa and can be difficult to find, is best explored via Google Maps or by arranging an island tour.
Check out the fishing pigs.
Don't forget to carry your camera when you go in search of Tonga's fascinating fishing pigs
Plan your trip for low tide and head to Mu'a, a little inner lagoon about 30 minutes east of Nuku'alofa. There are no facilities available at this location.
They've learned to forage for crabs and shellfish in the shallows thanks to relatives who joined Captain Cook on his world expeditions. A pig wading about in the ocean with its snout submerged in quest of food is a unique sight.
Local folklore has it that fishing pigs are highly sought after due to their naturally salty flavor.
Make a purchase at Talamahu Market
Join the locals in their search for fresh fruits and vegetables and extremely affordable local handcrafts that make great souvenirs and gifts for friends and family.
Talamahu Market, located in the center of downtown Nuku'alofa, is one of the most popular things to do in Tongatapu and is a terrific place to get a feel for true Tongan living. You'll also come across a few places that provide food and drinks.
Monday through Saturday, from 8:30 a.m. to 4:30 p.m., the market is available to the public. Arrive early to obtain the finest possible selection. Saturday mornings are ideal for shopping in the market because it is at its busiest.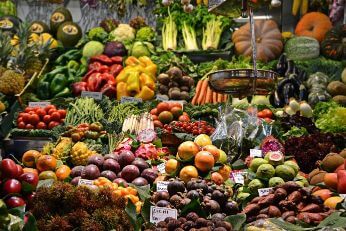 Discover some of Nuku'alofa's most iconic taverns and eateries.
Friends Café has long been a favorite hangout for travelers and locals looking for breakfast, lunch, dinner, drinks, or coffee.
It has developed a devoted following in the years since it initially opened its doors in 1999, and it has recently moved into the historic Isabella House next door.
The café also houses a well-known tourist information office, which can help you schedule trips and destinations throughout Tonga. The Billfish Bar & Restaurant became a neighborhood favorite when it originally opened its doors in 1995.
It delivers wonderful pub meals in a relaxing, friendly atmosphere across the street from the port. Following the end of the last dinner service, the Billfish morphs into a lively nightclub popular with locals.
Give yourself the gift of a great Tongan lunch.
You must join in the Tongan tradition of celebrating with a large and plentiful feast.
Traditional dishes like suckling pig and 'ota 'ika, raw fish cured in lemon and coconut cream, are frequently on the menu. Steamed fish, chicken, octopus, beef, and a delightful array of fresh, locally grown vegetables may also be provided.
A few hotels and resorts, such as the well-known Vakaloa Beach Resort, offer Tongan feasts and cultural events on a regular basis to promote Tongan culture.
All cultural performances are delivered with zeal, pride, and enthusiasm. The fact that the bulk of the guests is locals is a good indicator of the establishment's authenticity.
Photograph Ha'amonga 'a Maui National Monument.
This stone trilithon, often known as the Pacific Stonehenge, is one of the most popular tourist attractions on Tongatapu and may be the most visited in the world.
Although no one knows for certain, it's usually assumed to be some kind of archaeoastronomical observatory. Whatever it is, it makes a great setting for a cheesy jump shot.
Find out where to look for the Three-Headed Coconut.
I don't know about you, but I anticipated the Three-Headed Coconut to be a pretty epic event—some kind of huge statue or figure.
After all, numerous indicators are pointing in that way. Instead of one branch, there are three, indicating a coconut tree. Although not as exciting as I had hoped, this was certainly out of the norm.
A single-day journey to Fafa Island
Another excellent alternative is Fafa Island, which is similar to Pangaimoto Island Resort in entertaining day trip options.
Because it is a proper resort, you will have to share the island with other people staying the night, but it is significantly more expensive than Pangaimoto.
The boats leave the harbor at 11 a.m. Please bear in mind that reservations, especially on weekends, should be arranged in advance.
Atata Island is accessible by boat from the mainland.
The final island day trip option on the list is Atata Island. It's the most out of the way, but it also has the most to offer. Kayaking, snorkeling, and, of course, a delicious lunch on the beach are all options. Make your Atata Island reservations as far in advance as possible.
Go to a Cultural Performance
Some Tongatapu resorts offer cultural presentations that include traditional dancing, storytelling, and a meal, among other things. It's a fun and interactive way to learn more about the local culture while also sampling some local cuisines. Reservations must be made at least 24 hours ahead of time.
Tonga is refreshingly authentic and unspoiled, with lots to see and do. A guided tour is an excellent opportunity to learn about the history and culture of the major attractions. Alternatively, rent a car and have a self-guided tour of the island. Find a whale-watching excursion or plan a day trip to one of the little islands just offshore to get out on the ocean.
Want to read more?