In this digital age, it's fairly easy for us to check into a hotel using our phones and tablets – but what happens when you forget to check out? It sounds like something that would only happen in a comedy sitcom.
But the sad reality is we all make mistakes; sometimes, those can cost us money, and other times they can even land us in legal trouble. So what exactly happens if you forget to check out of the hotel? Let's look at some potential consequences:
Here's what happens when you forget to check out of the hotel
If you forget to check out of the hotel, prepare for surprise charges depending on the hotel policy. Most hotels have specific policies requiring you to inform them about your checkout. If you leave without telling anyone at the hotel, you've violated the policy and, depending on the terms; you may be subject to a penalty fee.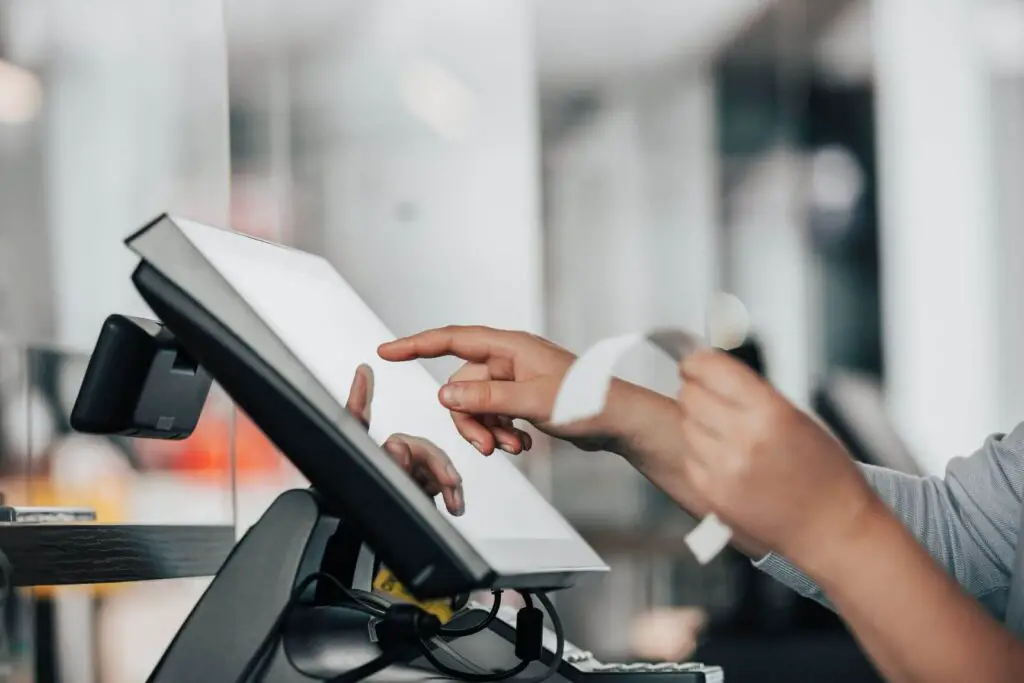 Can you leave the hotel without checking out?
Yes, you can leave without checking out, especially if you booked a hotel connected with large chains. Often they get hold of your card details and charge you later, even after you leave without informing them.
However, it's important to check out and confirms if there are any anomalies on your bill before leaving. Bill error is common in hotels, and doing a follow-up later may be just another daunting process.
Instead, stopping by and confirming your bill could save you the unnecessary headache of calling back to inquire about particular bills charged to your card.
Hotels often have a 24-hour policy where you will be charged for an extra day if you fail to check out by a certain time. The exact time you need to check out will be displayed on your hotel reservation and the hotel room door.
Reasons that could lead to extra charges on your credit card:
Hotels with a weight system under the products you want to purchase on the minibar. If a hotel uses a weight system in the minibar means that as soon as you lift the product you want, weight sensors are triggered.
This initiate a credit card charge even if you lift the product and don't take it.
A meal was charged to the wrong room. It is common for people to mistake rooms and another geist mistakenly charges the room number.
The reason you should check out of a hotel
Checking out is a courtesy. Imagine leaving the hotel without alerting the staff, and they keep debating whether to send the cleaners in or continue to wait for your checkout time.
Occasionally, just as you wouldn't want room service to interrupt you, consider alerting them that you're leaving. This gives them ample time to prepare the room for the next guest.
During this COVID period, hotels require extra time to clean the room for the next guest.
It may sound like leaving with or without alerting the front desk staff makes no difference.
But I want you to think about this, imagine the next visitor arriving after a long flight with their family and discovering a room is not ready.
With that in mind, spending a few minutes alerting the hotel personnel is nothing short of empathy and thoughtful of the next guest. It would be such a relief for another occupant.
Do I have to return the room key?
You can leave the key in the room on your way out. Some hotels make it mandatory to leave the key; if so, leave it at the front desk on your way out.
If it's a requirement and you fail to turn in the keys, the hotel may bill you; therefore, don't be alarmed when you see an extra charge on your card. Although the charges may be smaller, some hotels can charge you a hefty amount for not returning the key card.
However, this entirely depends on the hotel and where you are. You can check out and keep the key card as 'free' souvenirs if you're in the US and Canada.
If it's mandatory to return the key, the hotel usually makes it very clear on its website or terms when checking in. They also ensure you're aware before reservation.
It is always best to inquire about the hotel policy before booking and/or checking in. There may be cases, however, where you will have to surrender the key at the time of check-out.
Can hotels bill you after checkout?
Yes, most hotels bill you after booking or checking out. This is why most hotels require you to leave your credit card details before checking in your room.
Depending on the hotel policy, they may charge a deposit or total amount when you book or a few days before checking in.
The hotel will often make it clear when they should expect to charge your card. If you are unsure, call the hotel or send them an email requesting clarification of bill payment.
Checkout process examples
Here are some popular hotels with their checkout process.
Hilton Hotel
Hilton Hotel check-in is at 12 pm, while the checkout time is 3 pm. The 3 hours are reserved for cleaning and setting the room for the next guest.
According to the Hilton hotel website, you can check out using their app or just stop by the front desk. You can leave the keys in the room or at the front desk.
Spending on location late fees may apply if you check out later than the stipulated time.
If a late checkout is necessary, you must inform the front desk a day in advance. – Guests must vacate the room 24 hours after the normal checkout time.
Hyatt Hotels & Resorts
Hyatt provides a web-in and web-out system option to save time. Guests are allowed to check in from 1 pm on their arrival. You can then collect room keys from hotel-lobby kiosks at your convenience.
The Hyatt Web-out option is available on your departure date through email. You will receive an email to review your account with the option to proceed to checkout via the PDA or laptop.
After you finish with the checkout, you will be emailed a copy of the folio with a "0" balance.
Here's what the Senior Vice President of Operation says on their check-in and check-out system.
"These new optional benefits are part of Hyatt's continued effort to provide a sense of ease for our customers and also reflects our commitment to raising the bar on industry standards."

Gary Dollens, Senior Vice President of Operations.
JW Marriott Hotel
If you have a reservation at Marriot hotel, you can check out using their Bonvoy® Mobile App.
The checkout is available as early as 4 am on the departure day.
Follow the process below to Check-out:
Open the Marriott Bonvoy® Mobile App
Tap 'Check-Out'; once the Check-Out process is complete on the device, the Hotel will be notified.
If the 'Check-Out' does not appear on your app, please contact the Front Desk.
See related: JW Marriott vs Marriott Hotels
Bottom Line
Thankfully, forgetting to check out of the hotel is common. That said, it can occasionally happen, and it's important to know what happens next. To recap, you must check out of the hotel by the time specified on your reservation.
If you fail to do so, hotels may charge you for the additional time you've used (typically, at a higher rate than the original booking). – You can avoid this by marking your calendar and setting the alarm.
Alternatively, you can keep track of your reservation and its checkout date using an app. – Remember that sometimes you have the choice to extend your stay. In other cases, you must check out by the specified time to avoid paying for the next day. –
If you forget to check out, you must alert the staff immediately. They will likely work with you to find a solution if you let them know as soon as possible.
See related: Can You Smoke On Hotel Balconies?