JW Marriott and Marriott Hotels are 2 of thirty hotel brands Marriott International owns. These two establishments offer exceptional amenities and comfort to their guests throughout the year and at any of their locations. They are both well-respected and established hotel brands in the hospitality industry.
Here's the main difference between JW Marriot and Marriott Hotels
JW Marriott is a luxury hotel brand, while Marriott Hotels is more of a mainstream brand. JW Marriott offers luxury and premium services with their elegant rooms and top-notch dining options. Meanwhile, Marriott Hotels offer their clients a more traditional hotel experience.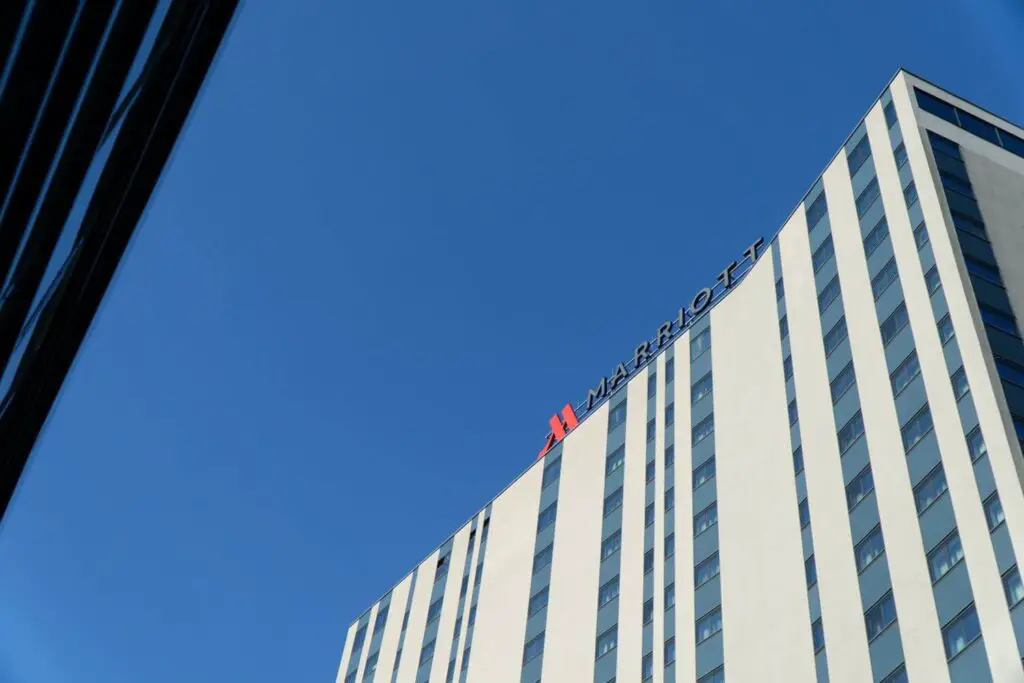 Quick comparison overview
JW Marriott is an expensive brand whose target market is business travelers, upscale tourists, and individuals who can afford their luxurious amenities.
Families and budget-conscious travelers looking for a comfortable place often choose to stay at Marriott Hotels.
| Aspect | JW Marriott | Marriott Hotels |
| --- | --- | --- |
| Target market | Business travelers and upscale tourists | Families and budget-conscious travelers |
| Location | Prestigious locations | Wide range, including city centers and suburban areas |
| Amenities | More on-site amenities | A diverse range of amenities, customizable services |
| Pricing | More expensive | Budget-friendly option |
| Rewards program | Marriott Bonvoy | Marriott Bonvoy |
| Personalization | High-end, exclusive amenities | More traditional hotel experience |
| Service | Personalized service | May focus less on service |
| Dining options | Top-notch dining options | More casual or quick-service options |
| Availability | Limited number of hotels globally | Wide range of hotels globally |
Book your stay
Location
JW Marriott Hotels are located in prestigious locations to give guests a serene environment.
On the other hand, Marriott hotels can be found in a wider range of locations, including city centers and suburban areas.
Amenities
The JW Marriott has more on-site amenities compared to Marriott hotels.
These utilities help them cater to a more upscale and luxury-oriented market.
At a stay in the luxury brand, you will have access to exceptional fitness centers, spas, and pools for the recreation of your choice.
Pricing
The JW Marriott Hotels are in a higher tier compared to Marriot Hotels.
And therefore, the rates are typically more expensive than standard Marriotts.
Typically, in JW Marriot, you will see a higher quality hotel with stunning differences in terms of the furnishings, the construction and the linens used in the rooms and bathrooms.
Pros of staying at JW Marriott/Marriott Hotels
Marriott international has one of the largest hotel-reward programs called Marriott Bonvoy.
This points system is a way to help guests get the most out of their money and receive exclusive treatment.
Clients can earn points by staying at Marriott establishments, using Marriott credit cards, or by purchasing the points.
In JW Marriott and Marriott hotels, you can use your points to get a free nights' stay, receive a room upgrade, or enjoy one of the luxurious experiences, such as a spa treatment.
Marriott Bonvoy points can also be used for airfare, car rentals, or other travel-related expenses through Marriott's travel partners.
Some drawbacks of staying at JW Marriott or Marriott Hotels
One of the major drawbacks of staying at a JW Marriott is the cost. The brand is more expensive than most hotel chains, such as Marriott Hotels.
A night's stay in a standard room can cost a few hundred dollars. The prices for villas, suites, and executive rooms can be significantly higher.
Peak travel seasons and the property's location may also affect the pricing.
Marriott Hotels offer a budget-friendly option, but it lacks individualism.
The chain offers a more traditional hotel experience, and the premises' designs can be too uniform and formal.
This can be a major setback for guests who enjoy personalization and uniqueness.
JW Marriott has less variety of amenities compared to Marriott Hotels. The luxury hotel brand prioritizes high-end services and mostly offers exclusive amenities.
However, Marriott Hotels cater to a diverse range of travelers, and they customize their services to meet the needs of their guests. These facilities can include affordable meeting and event spaces.
The staff at Marriott Hotels may focus less on service than JW Marriott.
Since the establishment is a more budget-friendly brand, the service workers may not emphasize personalized service.
Because of the small number of JW Marriott Hotels globally, guests might crowd establishments near popular attraction sites especially during holidays.
This can lead to long wait times at restaurants and other facilities.
Marriott hotels in smaller towns may not have the same premium dining options as those in larger cities. Additionally, Marriott properties may prioritize offering their guests more casual or quick-service dining options rather than fine dining experiences.