Here's what a package holiday includes
A package holiday, in its most basic form, contains both transportation and lodging. Car rental, board (e.g., breakfast only, half-board, or all-inclusive), transfers, checked luggage, and tourist activities are all possible inclusions.
Many people utilize travel agencies, while others prefer to plan their vacations themselves. When it comes to vacation planning, you might want to choose what fits your shoe between traveling agencies and planning the holiday yourself.
Buying a package holiday is one of the most convenient and interesting vacations available. To begin with, purchasing a ready vacation is a straightforward and quick process that eliminates the need to plan flights or a hotel room.
In this article, we'll break down all about package holidays and what's included.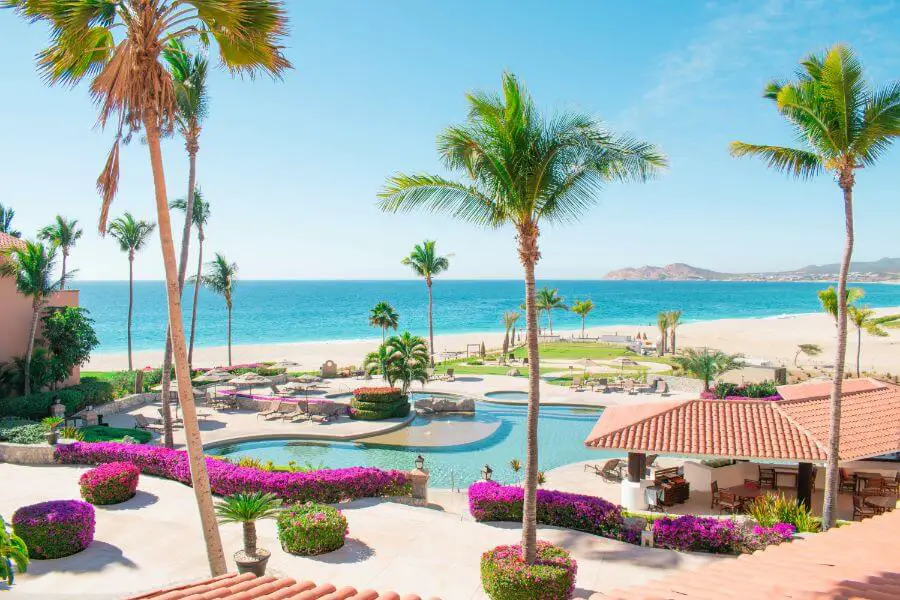 What is a Package Holiday?
A package holiday can come in many different forms and be sold in a variety of ways.
Ranging from a "ready-made" package (where the travel firm puts together the various travel services for you and charges a single price) to numerous tailor-made trips (for example where you select different services from a variety offered before paying for them together).
What Counts as a Package Holiday?
A package holiday must be at least 24 hours long or contain overnight accommodations, and it must include at least two types of travel services, such as:
Coaches, trains, and planes are examples of modes of transportation.
A hotel or an apartment to stay.
Car rental.
A tourist service (such as a tour guide or a visit to a historical place)  is a key aspect of the vacation, either because of its worth or a required part of the trip.
It's a package vacation if your travel company:
Is requesting that you pay a single price in a single payment.
Is allowing you to choose a package of services – such as a flight and lodging – before agreeing to pay for them.
You are being charged an all-inclusive or total price for all of the services you are purchasing.
The travel services are advertising or selling to you as a package or under a similar name.
You were sold one trip service, and then your information, including your payment information, was transferred to another firm, through which you bought another travel service within 24 hours.
The details of a package holiday can mean the difference between a superb holiday and a flop one. Vacationing is one way of improving our mental health. It does so by reducing anxiety and depression.
A good holiday will boost your moods while reducing stress. A holiday will remove you away from the environment you associate with stress. For example, the pressures of a daily job can accumulate stress over time. However, a short holiday can be magical and turn things around for the better.
Even though many people fancy holidays, planning one is not easy, especially if it's an international vacation. As such, many people opt for buying holiday packages since it offers convenience.
See related: Why Does Vacation Go By So Fast
Example 1
Let's take an example of a holiday package by Kuoni Travel in the UK, a tourism company that operates various services, including charter and scheduled passenger airlines, package holidays, and so on.
A 7-night holiday package to Kandolhu Maldives will cost you from £3599 per person. Some of the activities include;
Charter a boat, Indulge at the spa with treatments from Voya, made from hand-harvested organic seaweed.
Approx. Twenty minutes by seaplane from Malé airport plus a 10-minute speedboat ride.
I recommend opting for the Ultimate All-Inclusive package – you'll be spoilt for choice with all à la carte dining and Five Star service.
Lunchtime is flexible between breakfast and dinner; the latter is served until 11 pm, so there's no rush to do anything here. You'll need to make the only reservation at Banzai, the Japanese restaurant, which seats just six guests.
For wine lovers, you can't beat the in-villa wine chiller stocked with an impressive range of quality international wines – all included and refilled as often as you like!
There's one notable feature of this trip; you'll have use of a GoPro camera throughout your stay. Make the most of it – at the end of your time on the island, staff will even transfer all your footage onto a USB for you to take home.
Example 2
Another example is Thomas Cook's "European Rendezvous Fusion," a ten-night and 11 days trip.
For Thomas Cook's Europe tour package, the itinerary includes guided tours in Paris and Rome and orientation tours in Lucerne, Switzerland. You will be taken on a short tour, and you can explore on your own the rest of the day.
What's in, what's not
The Thomas Cook package excludes lunches and dinners, drinks, or the city tax in Rome and Venice.
On the other hand, Kuoni's package includes an impressive range of quality international wines; all refilled as often as you'd want.
Package travel – your right to clear and accurate information
Before booking your package holiday, (whether on a booking website or an app, for example), your travel agent must provide you with complete information about the package, such as:
The travel destination with a list of services included, for example, itinerary, dates, and duration of the stay, details of any transfers, visits, or excursions.
the total cost of the package, inclusive of the taxes where applicable.
All information regarding passports and visa requirements.
information on complaint-handling procedures, alternative dispute resolution
Information on how to terminate the package. For example, what will be the cost of terminating the package before the start of the package?
Being aware of such information on your rights is important. Always all necessary information regarding the package is provided.
Also read: Can Travel agents book Airbnb?
What to look for in your package holiday
Package holidays are widespread in Europe. These holidays can include flights, hotels, transfers, baggage fees, meals, and drinks.
A package holiday typically includes all the main elements of a holiday.
For example, it may consist of flights, hotel or resort accommodation, transportation to and from the airport, and meals and drinks, usually included in the price. Sometimes this is an all-inclusive price which means that all meals, drinks, etc., are included.
Typically the package holidays will include breakfast, lunch, and dinner or just breakfast and dinner. The package is set out in the itinerary, which should be provided to you by the travel agent. The package also often includes snacks during the day.
The prices can vary depending on what is offered, but all-inclusive deals are prevalent with package holidays.
It means that anything included on top of the base price will be covered by this, so for example, if it appears that drinks are not all-inclusive, you should check that this is the case before deciding whether to take a package holiday or not.
If you are going in low season, it may be worth your while checking if drinks would cost extra during this time to make sure you won't end up paying more in total for your holiday even though it will be cheaper when paying by itself.
If you're staying in a resort, make sure it's close to the major tourist sites. Check to see what snacks and drinks are included in the package.
Several resorts provide specialty multi-cuisine restaurants in addition to the buffet. This will prevent you from being bored with the same menu for the next week or two.
Most of the time, international packages come at a premium price. Learn about the activities that are offered. If you want to see historic sites and tourist attractions, go for a package that includes group activities, because this will save you money.
When it comes to planning trips, holiday packages are inflexible. It's difficult to break from the routine or squeeze in a fun activity.
Customers who purchase customized packages, on the other hand, have the option of personalizing their bundle. Travellers look for flights depending on their desired destination, departure time, and budget.
You can only include the activities that interest you and leave the others out. Decide where you want to go and what activities you want to perform on your bucket list.
Pros and cons buying package holidays
Planning a package holiday can be challenging. It might also be a chance to do and see exactly what you want when you want.
The vacation alternatives and variety available are as diverse as the people who choose to take them. To make sure you're getting the most out of your vacation, check out our list of perks and drawbacks of buying a package holiday.
Pros
Professionals will schedule and organize your vacation for you. Professionals in the travel industry can handle everything for you, saving you time and stress before your big trip You'll also get access to experts who can answer any questions you have before, during, and after your holiday.
A major benefit of package vacations is that the transfer is frequently included. This is for transportation from the airport to the hotel. It's quite convenient to have this planned because you'll simply exit the plane at your location, look for a sign for your hotel or tour operator, and then board the transfer.
A package vacation is ideal for families since it relieves the stress of planning everything. There are frequently many kid-friendly hotels accessible, with dedicated programs or even play spaces for children.
There are options for family-friendly, themed, or luxurious excursions. Group vacations are usually organized around specific interests, activities, or types of travellers. So, if you satisfy the requirements, it may be a fantastic vacation!
Tour guides who are enthusiastic and well-informed. A knowledgeable and entertaining tour guide can make the difference between a good vacation and a wonderful one.
Because travel brokers aren't affiliated with anyone's activity or location, they can add value and insight to roaming the streets of new cities.
Cons
Accommodations and food options are set in stone. Depending on the size of your tour group, the number of eateries you can visit (and their authenticity) may be limited. Many tourists are using home-sharing services to improve their vacation experience by living with locals. You'll almost probably be staying in a chain hotel if you're on a package holiday.
There isn't much room for flexibility or spontaneity. Even if you're looking forward to the entire itinerary, you may not have enough or any spare time once you're on vacation to participate in activities that pique your interest.
The travelling agent will have complete control over when, where, and what you do on your trip, which in some instances could cause problems that may not happen if you book everything yourself.
It is sometimes not possible to get a refund if you change your mind about going on holiday and this can cause problems for people who need to cancel their trip. It is important to check this information before booking with a traveling agent.
You will not choose your flight times or hotel locations because the travel agent will decide these things for you.
It can sometimes be a good thing as you might not have to worry about it, but on the other hand, there may be reasons why you do not want to know this yet, which means that if these things are set, they will be more likely to cause some problems.
Read more: Do travel agents get discounts on flights?
Final Thought
Finally, I would strongly advise using a professional service because it is more secure. A package vacation is one of the most convenient and enjoyable vacations available. Making a package vacation plan can be a lot of fun, and you should all give it a shot.
Sources
https://www.native-english.ru/topics/a-package-holiday-or-an-own-holiday-plans-opinion-composition
http://downriver.frc.finresourcecenter.com/Auto_Buying_103680.html?article_id=2925
https://www.abta.com/help-and-complaints/frequently-asked-questions/what-package-holiday