Leisure travel vendors such as cruise ships depend heavily on travel agents to make the most of adequate bookings on behalf of the cruise, saving them time and money.
Here's whether travel agents get discounts on cruises
Typically, travel agents get discounts on cruises. They are entitled to access lower cruise fares and other special rates on behalf of their clients.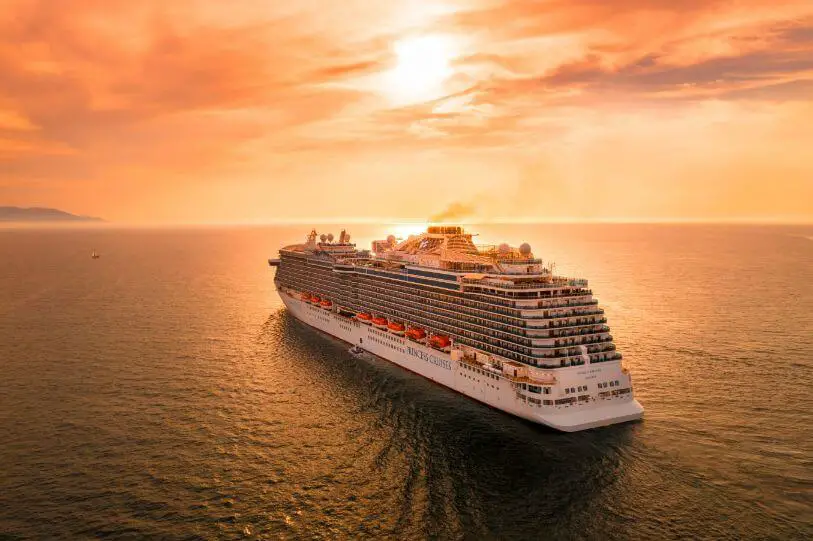 Is it better to book a cruise through a travel agent?
Yes, it is a good idea to book a cruise through an agent because they have access to lower rates or discounts.
You will be surprised at how much a travel agent can be of value to a traveler.
For one, a lot of work goes into finding clients for the cruise or finding the right cruise for clients, and that is where travel agents thrive, as it is their work to find and entice travelers to accept the deals at hand.
The offers that fit into a client's travel expectations and budget of course.
At the same time, many cruise lines offer rewards and discounts to travel agents as incentives for amiable partnerships, especially when an agent brings on board more clients.
That is because travel agents act as middlemen between a cruise and its clients, but their work goes beyond just linking the two parties. They are your ticket to lower prices and other rates any time before the closure of booking dates.
Most of the time, travel agents organize group travel because group travelers and vacationers get fairer rates as compared to individual booking.
And while the deadline for the cruise vacation has not yet expired, prices tend to change. When this happens and the travel agent is privy to the same information, they are in a better place to bargain for their clients.
This was even when the client had already booked and paid for the package because it is possible to pay a lower travel fee even when you had accepted to pay a different one.
In some cases, some travel agents will charge travelers a fee for these services while others will not, which is not an issue as long as the client gets the best deals while enjoying their vacation without having to deal with any issues that may arise directly.
As their pay, travel agents get a commission but sometimes these commissions are low and agents find other means to stay afloat financially.
Furthermore, some clients have no qualms about paying the extra fee because having a travel agent is much more important than handling issues on your own.
An example is that a lot of unforeseen incidents and accidents happen during sailing and dealing with the cruise management during such times might be very difficult.
Having someone on the side taking care of your affairs is therefore both comforting and reassuring.
What else do travel agents get discount on?
Group bookings, canceled ticket refunds, and added value deals for regular cruisers or clients among others get a certain percentage off the normal rates.
Cruise ships work closely with travel agents and offer non-advertised discounted rates to their agents which clients know nothing about.
That is because discounts on cruises were canceled a few years ago, but that does not mean that advertised online rates remain that.
Read more: Do travel agents get discounts on flights? & Do travel agents get discount on hotels
Group/Bulk Bookings
Travel agents more often than not specialize in group travel as it is advantageous to bring more clients as a team for a cruise.
In this case, clients get fairer deals while the travel agent gets more commission.
This way the agent gets to own a popular name and better packages with the cruise line while being able to keep the same clients and earn new ones because of the good reputation he gets to create among his clientele.
Canceled Ticket Refund
Ticket cancellation is quite common because of reasons that did not allow a client to travel even when they had paid for the ticket and confirmed availability.
When this happens, a client will want to be refunded his money.
If they had booked the vacation through an agent, he or she will probably be able to get 75% of their money back because the cruise line will be looking at how much value the travel agent has already brought to the company as compared to the one time loss through a canceled ticket.
Furthermore, the process of acquiring back the money will be less cumbersome because someone else will deal with the back-and-forth.
Added Value For Regular Clientele
There is a good side to being a regular cruiser and being a loyal client to a travel agent. It means that you do not pay the same prices twice.
This is not only on ticket prices but onboard cafes, casinos and one might even get complimentary drinks and vouchers.
Agents' Personal Travels
Travel agents travel too and that is how they are most conversant with the best routes, packages, and the best cruise lines.
While on board a cruise ship, they mostly get up to 75% discount on almost everything for two reasons;
First is that they are loyal travel partners with the cruise line and they may get a discount as well as still keep a commission for being an agent and a client as well.
Second is that they get a discount as a way of the cruise line marketing strategy so that the travel agent may recommend them to clients and gain clients out of their kind gesture.
These come along with complimentary services such as room service, entertainment vouchers, and offshore excursions among others.
Final Thoughts
The best thing about using a travel agent is that a client gets to interact with an individual who has been in the business for a long time and can freely advise without bias on the best routes, lines, and packages available.
It is being able to interact with someone who knows how to do things better and the best part is that they get better deals that are not available on online booking prices.
Travel agents, therefore, save their clients time and money.
Sources
https://www.youtube.com/watch?v=FUaR5D9A9jU
https://lifewellcruised.com/how-to-get-the-best-deals-on-a-cruise/