Initially designed to manufacture Sail cloths, XPAC fabric has gained utmost popularity for its lightweight yet durable products in the world of backpacking.
Before looking at the topic at hand, first and foremost, let's get a clear description of XPAC fabric. X-PAC can be described as a synthetic fabric that is a composite of a polyester mesh, nylon layer, waterproof film, plus a taffeta layer that has been laminated together to form a thin solid material at the same time. XPAC exists in different types likeVX21, VX07 and the X50; all named types utilise different nylon densities.
Therefore, Beginners who are not well-versed with fabrics might find it challenging to settle, but if considering choices between the VX07 and VX21, this guide will help you narrow down which of the two will become your favourite.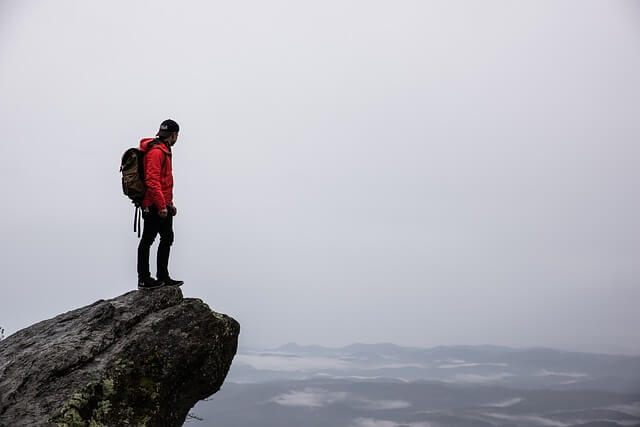 VX07 vs. VX21 XPAC For Bacpack
The VX07 and VX21 are different types of XPAC; the contrast between them is their design and their nylon densities. Let's take a look at some of the differences in terms of:
Durability
Weight
Construction materials
Here is a detailed look of the differences between the VX07 and the VX21.
Durability
Comparing the two types of XPAC materials, the VX07 and the VX21, based on durability. THE XPAC VX 21 is said to be more durable than the VX07. Therefore, if considering the two in terms of durability, go for the VX21.
The VX21 is made with a thick 210 Denier nylon face treated with DWR; this makes it resistant to abrasions compared to the VX07 and other lighter variants OF XPAC fabric.
Additionally, the VX21 centre is made with a Polyester and X-ply mesh, it also has a PET film to make it water-resistant, and it is reinforced with a 50 Denier Poly taffeta to protect the PET film.
The VX07 is perfect for open trails, but if you are a backpacker that likes going off tracks, then this material might not serve you well; you might need to upgrade your backpack to an X PAC VX21.
Hence, when trying to settle for a backpack made between the two fabrics, the VX21 is preferable for durability, though both are durable depending on where a backpacker will be trailing.
Weight
Contrastingly, when it comes to weight, the VXO7 is preferable because it is much lighter than the X PAC VX21.
The XPAC VX07 weighs 162g/m2, while the VX21 weighs 203.4g/m2. The material of the two materials is also different as the XPAC VX07 is made of the 70 Deniers double ripstop nylon, while the X PAC VX21 is made of 210 Deniers woven nylon.
This makes all the difference when it comes to the difference in density between these two fabrics.
Hence, as a beginner, when choosing your backpack X PAC material based on weight, the VX07 is much lighter and preferable. Another crucial fact to consider before settling is where you will trail.
If you are an open trailer, then the VX07 is perfect, but if you like going off-trail, the VX21 should be your choice despite the extra few grams.
Construction material
Though both are pretty similar in construction, they feature different strength materials, making them different. The VX21 outer face is made of the 210 Denier ripstop nylon face, while the VX07 is made of the 70D ripstop nylon face.
The 210 Denier ripstop is much stronger than the ripstop 70 Denier; the VX21 is more durable and heavier than the VX07.
Therefore, this material difference will influence choice a great deal.
What is VX07 material?
The XPAC VX07, also called the Standard X-PAC laminated fabric, is one of the most renowned lightweight and high-performing XPAC materials.
Additionally, this material construction features abrasion resistance and high tear strength qualities and hence the reason why it is commonly used for the manufacture of backpacking backpacks, among other stuff.
Initially, the material was designed to make quality sailing clothes, but its use has been revolutionised over the years.
Construction
VX07 is a laminate material and is composed of the following layers:
C6 DWR treated 70 deniers double ripstop nylon face fabric.
Black polyester X-PLY, which is at 22 degrees.
PET film 0.25 mil
A 50D poly Taffeta reinforcement to make it abrasion-resistant.
A water repellent finish which is durable.
All these are put together to develop VX07 fabric with an ideal balance of durability and weight. The original colour is black, but they can be made into different colours, which might impact the density.
It is used to make such things as backpacks, pouches, bags, packing pods, etc.
Related: Best Chest Pack For Backpacking And Hiking
Is VX07 waterproof?
XPAC VX07 is waterproof; it is incorporated with a hydro state waterproof technology during construction. Apart from the construction making it waterproof, it also makes it durable. This feature makes it strong enough to be used in most applications.
The black polyester X-PLY is responsible for the waterproof feature of the VX07 material which is reinforced by a water repellent finish.
When used for backpacking, the VX07 has waterproof qualities that will make it survive on open trails without exposing your backpacking stuff to wetness. It also dries real quick and doesn't hold a lot of water.
What is VX21 material?
The X-PAC VX21 is a laminate fabric constructed with multiple layers of different materials to form a lightweight and durable piece.
This material is considered the most durable among the X-PAC variants as it is made with a 210D nylon face which enhances its abrasion resistance. Therefore, for those backpackers who go hiking in the wild or mountains, this is the most suitable material.
Constructions
The Xpac laminate material is made using a combination of the following layers:
The outer face is made of a C6 DWR treated 210 Denier nylon
A black polyester X-ply is prepared at 22 degrees.
A 0.25 mil PET film
A 50 Denier poly Taffeta reinforcement to make it more abrasion-resistant.
Sixty percent of XV21 is nylon, while the rest is polyester.
Apart from making backpacks, this fabric is also used to make many other items like rain gear, packing pods, and pouches.
Backpacks made from the VX21 material are preferred because they are durable, and in case you want a pack for off-trail usage, this one should be a top choice.
Is VX21 waterproof?
Like the VX07, the VX21 is also waterproof; it also features hydro state technology in its construction. Its polyester X-ply mesh is responsible for its waterproof features; additionally, the light taffeta backing also has a water-resistant coating to make it more waterproof.
Initially, this material was invented for use in making sail clothes. Thus, it is very waterproof.
Hence, when choosing a backpack that has waterproof capabilities, the X Pac VX21 is a perfect choice.
Which Is the Best VX07 X PAC backpack?
The XPAC VX07 version is the best of this fabric material on the market. It has custom colours providing variety to its users.
Features of X-PAC lizard Backpack 35L
It weighs 350g or 12.3oz.
It has a capacity of thirty-five litres and other external pockets that can be used in storing other backpacking items. It can be used for two Smart water bottles and has drain holes for liquids inside to allow maintenance of weight.
It has an added load lifter to bring the bag's upper part close to the user's backpack, increasing its stability even without adding a sternum strap or a hip belt.
The rear zip pocket of the backpack is splash and water-resistant and spacious enough to carry a smartphone, wallet or snacks. It is also accessible without the need to remove it.
They come in a wide range of colours.
The backpack is handmade and originates from Italy.
This backpack is also available in Other Xpac material variants like the VX21, which is heavier.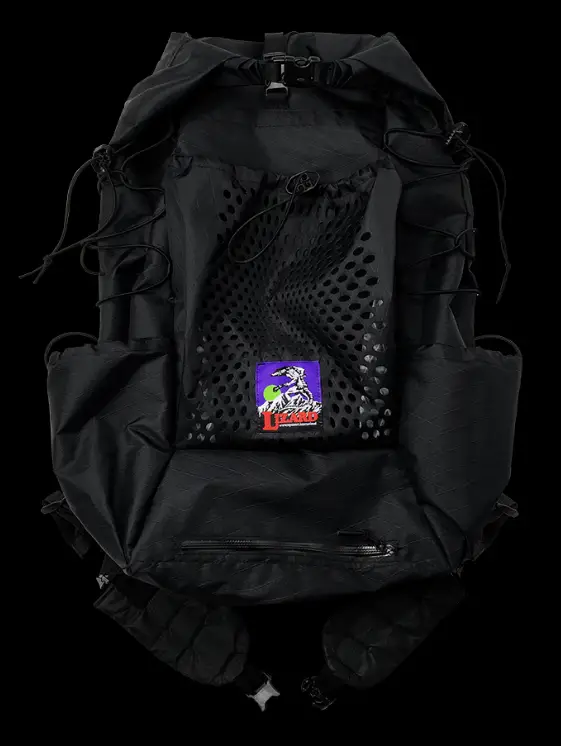 Which is the Best VX21 XPAC backpack?
VX-PAC CIRCUIT is one of the best backpacks you can buy.
VX-PAC CIRCUIT
Though there are different types of XPAC fabric in this category, the VX21 variant is among the best made. They are constructed using the dimension poly and X PAC material.
Features
It weighs 1162 grams and is relatively lightweight.
It is made of YKK water-resistant zippers on all its pockets and hip belt.
It has a sternum strap and a diamond black robic shoulder straps
Its back panel is padded.
Its shoulder straps are contoured.
This material is very durable and will give years of service.
It is also water-resistant due to its construction which incorporates a high hydro state technology.
It has trekking poles retention loops and side top compression straps.
It has a front shock cord and a front mesh pocket.
Conclusively, the differences between these two XPAC fabrics are a few, but they make a significant difference in their performance. For a lighter backpack, one made of VXO7 is preferable, but the VX21 should be your top choice when it comes to durability. The fabric used for the backpack will influence how comfortable you will be because the backpack will ensure the safety of your stuff.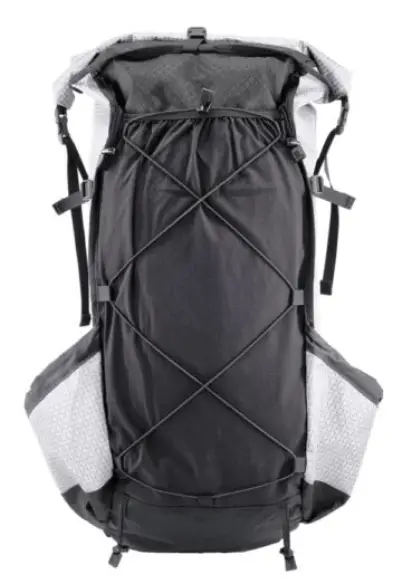 Sources
https://www.youtube.com/watch?v=WUZTeD1iftk
https://www.youtube.com/watch?v=H8yfu76SGls
http://telessaude.saude.al.gov.br/baayshop/products/x-pac-45l-tote-bag-1