Nevada is a state with steady weather throughout the year. It gets a good amount of sunshine and less precipitation. If you are looking to escape the cold, Nevada is a place you can visit.
However, some parts of Nevada still get extreme heat while others experience severe cold temperatures.
We have found some cities with pleasant weather for fun outdoor activities to suit your holiday stay.
Here's the city with the best weather in Nevada
The city with the best weather is Carson City. It gets less rain and has many sunny days, perfect for a summer vibe.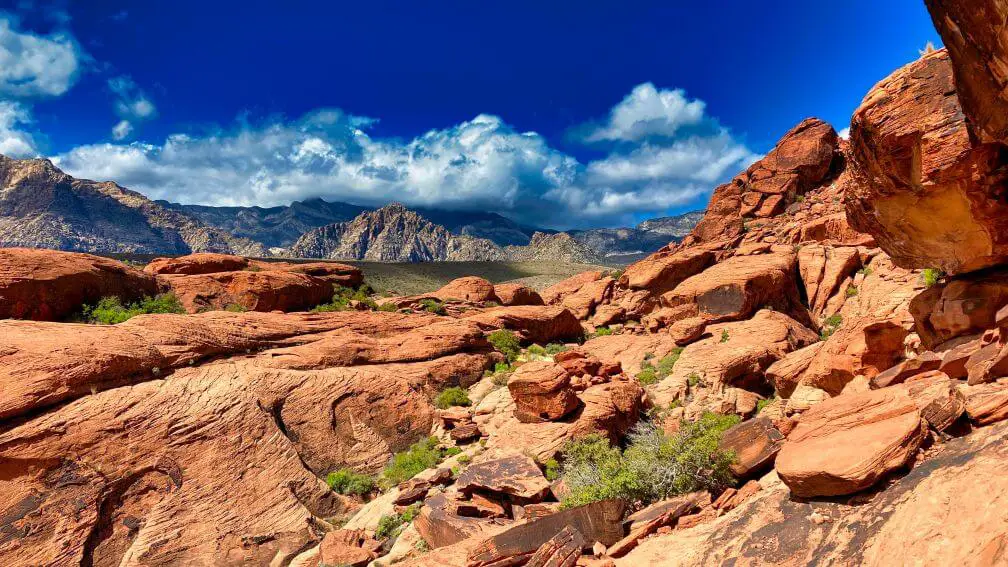 Best time to visit Nevada
The right time for your vacation in Nevada is from March and April in spring or the entire fall season when temperatures are warm.
Nevada is mostly dry, and the temperatures can be extreme in the summer and the winter.
The state experiences hot temperatures in summer, while winters can also get tremendously cold.
You can enjoy the spring's colors when driving through Lake Tahoe and Lamoille Canyon. Trees and flowers in the landscape are breathtaking to watch under the warm sun.
The table below shows the different temperature variations through Nevada's seasons.
| | | |
| --- | --- | --- |
| Season | Months | Months |
| Spring | March to May | High 680 Low 490 degrees |
| Summer | June to August | High 850 Low 650 degrees |
| Fall | September to November | High 690 Low 510 degrees |
| Winter | December to February | High 430 Low 210 degrees |
What time has the best weather in Carson City?
June, September, and May are months with good weather in Carson City. The worst months are January and December.
How is the weather in Carson City?
Carson City experiences hot, dry, and windy summers, with daily temperatures averaging 80 degrees. Summer starts in mid-June ending in mid-September.
The hottest month is July; the daily high temperature is 880 F and the low is 520 F.
Winter begins in late November and ends in late February.
The daily temperatures in winter are approximately 52 degrees. It is coldest in December, with temperatures averaging lows of 23 degrees and highs of 44 degrees.
Fall starts in mid-September and ends in mid-November.
The average daily high temperatures range between 48 degrees and 84 degrees. Low temperatures range from 260 F to 470 F.
Spring season starts in March and ends in May. Daily high temperatures range between 53 degrees and 74 degrees.
Daily low temperatures range between 29 and 44 degrees.
How many sunny days are there in Carson City?
Carson City has an average of 266 sunny days per year. In comparison, the US has an average of 295 sunny days.
How much does it rain in Carson City?
The city receives little amounts of rainfall per year. The average rainfall in Carson City is 11.8 inches annually.
Apart from the rain, Carson City also gets a significant amount of snowfall annually. It snows an average of 22.2 inches per year.
Other cities in Nevada with the best weather
If you are looking forward to having a great holiday in Nevada the list of destinations is endless.
Apart from Carson City, there are other cities with great weather that offer a great alternative for your vacation.
Most of the cities which have the best weather are found in Clark County.
They include Las Vegas, Mesquite, Sunrise Manor, Moapa Valley, Henderson, and Paradise.
Las Vegas
Las Vegas experiences 294 sunny days, but the city's dwellers and tourists may fail to notice it, given that the city is lit 24/7 with colorful lights.
The warmth from the natural sun and the brightness of the city's lights attract millions of visitors every year.
The summer season gets very hot, will temperatures hitting 1050 F in July, which is the hottest month.
Temperatures in winter are not so severe as they can drop to 300 F which is manageable for tourists.
Las Vegas receives little rainfall and rarely do people use jackets and umbrellas in the city.
During snowfalls, the snow easily melts away because of the hot and dry conditions of Nevada.
Mesquite
Just like most parts of Nevada, Mesquite has low precipitation levels.
Annual rainfall averages 7 inches which is way below the US average of 38 inches.
Due to the low rainfall the city receives and the high temperatures, it rarely snows in Mesquite.
Mesquite has one of the most pleasant weather in Nevada, with the best weather occurring in March, April, and October.
The hottest month is July which has some days that get as hot as 106 degrees.
Sunrise Manor
While other cities in Navara get high temperatures above 100 degrees in July, Sunrise Manor has daily highs of 94 degrees.
Yes, 94 is still a high figure but looking at other cities like Las Vegas and Mesquite, the weather outside is a bit comfortable.
December is the coldest month, with temperatures falling to 46 degrees.
Moapa Valley
Moapa valley has some of the best weather in Nevada, with 292 sunny days.
Summer temperatures are hot and can rise to 1080 F.
January is the coldest month, and the average temperature is 37 degrees Fahrenheit.
Paradise
It is one of the sunniest cities in Nevada, with an average of 298 sunny days per year.
However, the months with some of the best weather in Paradise are March, April, and October.
On the flip side, the worst months are July and August. Summer temperatures can reach a high of 1040 F.
Winter temperatures get to as low as 380 F. It does not snow in Paradise. Rainfall levels are also minimal, averaging five inches annually.
Henderson
The average temperature in Henderson ranges between 370 F and 1060 F.
The city has the best summers with comfortable weather happening in the months of early June and mid-September.
More so, the hottest month is July, while it's coldest in December.
Henderson is mostly dry with clear skies most of the year. Rainfall is low in the city with an average of 0.4 inches per year.
Related posts on the best weather for states in the US
We want to give you the best possible guidance on the best weather. Therefore you can check our other articles on the best weather down below: