Idaho is not one of the states where you expect sunshine all year long because of its frosty climate most of the time.
Despite the arctic conditions of Idaho, there are places you are likely to find the right weather at the right time for a holiday mood.
In this article, we will discuss how excellent or awful the weather is in Idaho's major cities. Also, learn about the best time to start planning for your trip to the state's attraction sites.
Here's the city with the best weather in Idaho.
Of all the cities in Idaho, Boise experiences the best weather for your short-term or long-term vacation needs all-year round.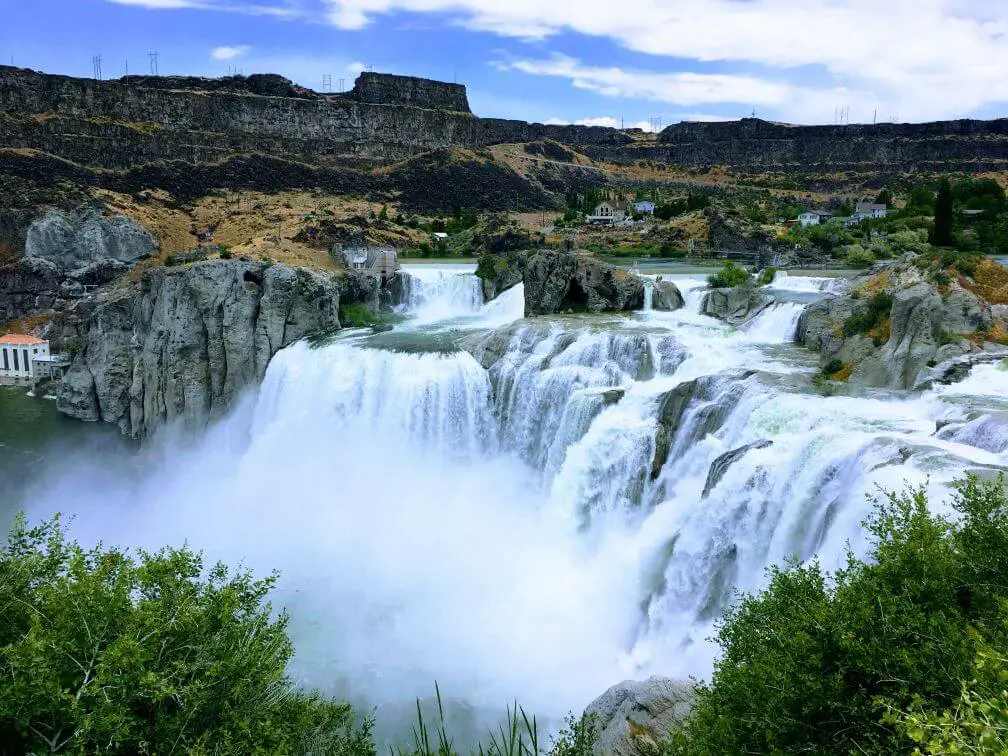 Best time to visit Idaho
When touring Idaho, the best time to go is in the months between June and September.
During these months, the daily temperatures are ideal and range from 590 F and 680 F.
There are four seasons in Idaho, each giving tourists a unique experience while on their vacation. Spring happens in March and ends in May.
In March, it is chilly and also the wettest month. The temperatures begin rising from 370 F to 510 F in May.
Summer starts in May and ends in August.
During this period, the temperatures are high, averaging 600 F to 680 F. This is the period with most people visiting Idaho.
Accommodation prices are up in the summertime compared to other seasons.
In the fall season (September to November), temperatures start decreasing.
In September, the temperatures drop from 590 F to 460 F in October. By the time it is November, the temperatures drop further to the freezing point.
The low temperatures make September an ideal month for travelers looking for warm weather at a fair price.
The Winter season lasts from December to February, with temperatures ranging between 460 F and 320 F.
This time is suitable for tourists visiting for winter sports.
The table below shows a summary of the seasons and the weather in Idaho State.
| | | |
| --- | --- | --- |
| Season | Period | Temperature (F)S |
| Spring | March to May | 370 to 500 degrees |
| Summer | May to August | 600 to 680 degrees |
| Fall | September to November | 590 to 460 degrees |
| Winter | December to February | 460 to 320 degrees |
What month has the best Weather in Boise?
Boise has the best weather in July. The temperatures average 90 degrees. The weather is perfect for outdoor activities.

How is the weather in Boise?
Boise experienced all four seasons in a year. Winter starts in mid-November and ends in February. When it snows in the winter, the snow accumulation in the city melts away fast because of the mild weather.
In January and December, the temperatures are the lowest in these months. Temperatures can easily hit below freezing point. The temperatures average 24 degrees.
In March, it is the beginning of the fall season and it starts getting warmer all through to May.
Temperatures average between 51 degrees and 77 degrees. Daily lows range from 33 degrees and 51 degrees.
Summers begin in May and end in September. In the early months of May, June, and September. The temperatures range between 65 and 70 degrees.
The months of July and August are the hottest months of summer, experiencing 90-degree Fahrenheit heat levels.
Fall occurs from September to November. Daily high temperatures range from 86 to 42 degrees.
Low temperatures range between 57 and 29 degrees. The colors of fall leaves during this period are spectacular.
How many sunny days are there In Boise?
Boise experiences more sunny days than any other city in Idaho. Averagely, Boise gets 206 sunny days per year. Therefore, you are likely to enjoy more summer days in Boise than in any other city.
How much does it rain?
Boise experiences 13 inches of rainfall which is quite low compared to the national average rain of 28 inches per year.
In addition to the precipitation, Boise snows in the winter. It receives approximately 17.5 inches of snow yearly.
Other cities in Idaho with the best weather
Boise is not only the city in Idaho with the best climatic conditions that suit outdoor activities well.
Other cities that have exceptionally great weather include Bruneau, Lewiston, Meridian, Caldwell, and Weiser.
Bruneau
Bruneau averages daily temperatures of 59 degrees. It also has 211 sunny days and 56 days of precipitation per year.
July is the hottest month averaging temperatures of 93.70 F.
The most pleasant months in Bruneau are May, June, and September with mild temperatures of 70, 79, and 79 degrees respectively.
Bruneau gets quite low levels of rain at 8 inches per year. During winter, the city receives 6 inches of snow.
Lewiston
On average, the daily temperature is 58 degrees. Lewiston has 169 sunny days per year.
The hottest month in Lewiston is July with an average of 910 F.
The best time to visit the city for the warm summer season is between July and early September.
The average daily temperature in the summer is 830 F. Lewiston receives rain levels of 16 inches and 14 inches of snow annually.
Meridian
The average daily temperatures in Meridian range between 76 and 85 degrees. Per year, there are 210 sunny days.
The best months for visiting are July, August, and September.
The warmest time of the year is in early August when temperatures hit 970 F.
Half of the year experiences some cold temperatures with minimal chances of rainfall and snow.
Per year, Meridian averages 11 inches of rain and 10 inches of snow.
Caldwell
While the average daily temperature in Caldwell is 52 degrees, the hottest month is mid-July, with temperatures hitting as high as 950 F and low temperatures of 590 F.
Moreso, the most suitable time to pay a visit for holidays is late May and early October when the weather is mild.
The total number of sunny days in Caldwell is 211.
There are 80 precipitation days, and the city averages 11 inches of rain and 8 inches of snow per year.
Weiser
On average, the daily temperature in Weiser is 64 degrees. Weiser's daily temperature is 92 degrees in July, making it among the hottest places in Idaho.
Comfortable months that suit visits are in September, May, and June, which average 70 to 85 degrees. There are 209 sunny days in Weiser. On average, every year, Weiser receives 11 inches of rain and 15 inches of snow.
Related posts on the best weather for states in the US
We want to give you the best possible guidance on the best weather. Therefore you can check our other articles on the best weather down below: