Coconut milk is a nutritious and delicious ingredient for many dishes. It is 100% natural and can be used as a substitute for dairy products in cooking or baking, added to beverages, soups, curries, or desserts.
Many foodies and coconut lovers consider dehydrated coconut milk powder a godsend to the world of beverages and food recipes. It's also perfect for travelling and camping since it doesn't require refrigeration and can easily be folded and stored in a backpack.
The benefits of this product are endless, and that's why this article introduces you to this much-loved food ingredient and all you need to know. Stay tuned!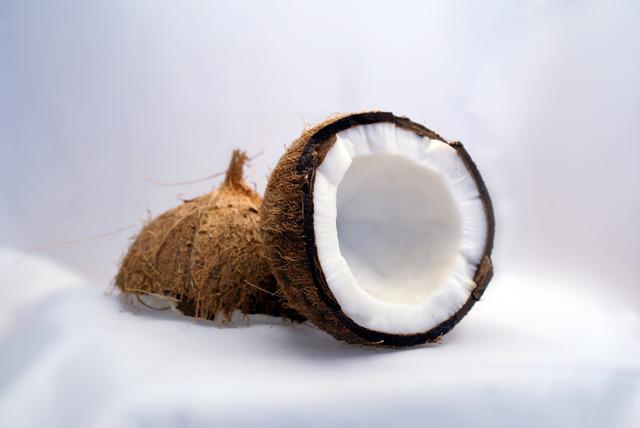 Best Dehydrated Coconut Milk Powder Options
There are so many dehydrated coconut milk manufacturers, but some produce better quality and better tasting coconut milk powder.
The trick is either to follow requirements from others or to sample them until you find the perfect product for you.
Below are three of the best-dehydrated coconut milk powder;
Z Natural Food
Organic.
Non-GMO.
Dairy & Gluten-free.
NUTRICOST
Sweetened makes it great in coffees and other beverages and cookies and cakes.
Non-GMO
Gluten-free but has casein derived from dairy milk; hence not suitable for vegans.
TERRA SOUL SUPERFOODS
Has the creamiest and flavored rich tastes.
Used to thicken soups and drinks as well as bake.
Dairy-free.
Where to buy dehydrated coconut milk
Dehydrated coconut milk is available in stores near you, but if your preferred product is unavailable locally, you can source the same from global manufacturers through online platforms.
Amazon, Alibaba, and eBay are the three major players in the e-commerce industry you can buy from. Each of them has its strengths and weaknesses.
What is dehydrated coconut milk?
Dehydrated Coconut Milk is the same as Coconut Milk Powder which is freshly squeezed and dried coconut milk that is used to thicken and spice up curries, soups, and beverages.
The essence of drying and packaging is to create a long-lasting option. They are also considered dairy & gluten-free products hence good for vegans.
And as much as they look the same, coconut milk powder is not the same as coconut powder.
Coconut Powder is the product of dried and finely ground coconut meat. It contains low calorie and fat content while it has high fiber content.
See related: High Calorie Crackers
On the other hand, Coconut Milk Powder is the product of coconut milk itself, which is dried and made into a powder.
It is white, creamy, and is rich in flavor while it tastes similar to fresh coconut oil because all of its fat content is preserved.
There are different types of dehydrated coconut milk powder;
Organic Coconut Milk Powder is 100% coconut milk powder farmed organically. No use of artificial fertilizers and pesticides used in the coconut farm & is best for people with reactive issues.
Conventional Coconut Milk Powder has Maltodextrin, Sodium Caseinate or/and other fillers.
Maltodextrin is one of the anti-caking organic ingredients which is added in small amounts into the coconut milk before drying to avoid the dried product from clumping together while
Note: Always check the contents of your Coconut Milk Powder packet to ensure that the amount of fillers in is not too high, as some manufacturers add up to 40% of fillers in their products.
Related post: Powdered Milk for Backpacking & Hiking (5 tasty Options)
How long does dehydrated coconut milk last?
Powdered coconut milk has a shelf life of between 12-24 months, depending on the date and method of manufacturing.
When still unopened, the powder is free of oxygen and moisture, but it's best not to change packaging as that inhibits its shelf life when opened.
When stored at cool room temperatures, the flavor and nutrients are preserved.
But in higher or lower temperatures, the taste goes off after about four months while the powder tends to lose its vitamins but keeps the rest of the nutrients such as minerals, carbohydrates, and proteins.
To enhance and promote longer shelf life, here is what to do;
Store it at room temperatures instead of in the fridge.
Keep it away from light, preferably in a dark, cool place like inside the cabinet.
Do not change the packaging.
Reseal it tightly when not using it.
Note: It's best to discard your package of coconut milk powder when the otherwise white powder loses its color and assumes a yellowing hue or when it starts smelling different.
How to dehydrate coconut milk
It is easy to imagine that it is a complicated process, but it is not. At home and at the manufacturing plant, this is more of the same procedure save for the spray drying process.
What You Need;
Coconut pulps
Grater
Oven
Cheesecloth
Step One
Take coconut pulps as many as you may need. Break them and grate the fleshy meat into small slices.
Step Two
Take the grated coconut meat and put it into a container then pour a little bit of hot water into it to extract the fats found in the shredded coconut.
Step Three
Pour the mixture into a cheesecloth or a substitute. Wrap the cloth tightly to extract the milk from the shredded pieces of coconut.
Step Four
Repeat the process until all the milk comes out.
Step Five
Pour the extracted milk into a tray and put it in the oven at preheat temperatures of 40 degrees celsius. You can then crush the solid into a powder.
The heat will dispel the water added to it and pure coconut milk is dried into a powder.
In the factories, the milk is spray dried using heat at 70 degrees celsius to hasten the drying process. It is then sterilized and homogenized to equally distribute ingredients and fats contents throughout the now powdered product.
Is powdered coconut milk healthy?
Coconut milk powder is gluten-free and a great substitute for milk in teas and smoothies. It is a whole meal rich in vitamins, proteins, minerals, fatty acids, and electrolytes.
The healthy benefits of coconut milk powder, just like coconut milk itself, are widely known to impact the body and skin and promote healthy hair growth.
Promotes Healthy Digestive System
The minerals in coconut milk help renew healthy cells that line the walls of the stomach and intestines.
This prevents bacterial infections of the blood by preventing bad bacteria from transiting into the blood from the intestines.
The same goes for lactose intolerant individuals, as coconut milk powder is easy on the stomach.
Promotes Healthy Heart
Coconut milk powder has natural and healthy fats that help eliminate bad cholesterol by promoting the rise of good cholesterol levels in the blood.
Regular intakes will see that your heart is protected from cardiovascular diseases by cleansing the blood.
Promotes Healthier Skin And Hair
They say a healthy body results in much cleaner and smoother skin and promotes the growth of thicker and stronger hair.
And it is true.
Coconut milk powder helps you lose weight, cleanse the blood and help your immune system fight off infections.
The best evidence of a wholesomely healthy body is in the difference in skin and hair changes.
Recipes with dehydrated coconut milk
As said above, coconut milk powder is an ingredient used to thicken and sweeten various food curries, soups, and beverages.
Below are two recipes on how to use coconut milk powder in drinks;
Coconut Milk
This is especially for people who have high gluten intolerance and crave a glass of coconut milk.
Take a glass and pour into it the desired amount of hot or cold water as preferred.
Scoop a tablespoon of the powder and stir to mix.
The more the powder, the more creamy the coconut milk drink.
Frothy Latte
A lot of dairy products are used to make creamy smoothies and lattes. With dehydrated coconut milk, lush and better-tasting lattes are now available.
This is for vegans and coconut milk lovers.
What happens is that dairy products and fats are substituted with coconut milk powder instead.
So instead of adding dairy milk to your smoothies or latte, you scoop a spoon or two of the powder into your beverage and blend.
Final Thought
Food enthusiasts are always looking for ways and means to better food recipes and outcomes, and dehydrated coconut milk powder is a welcome craze among coconut lovers.
The idea of coconut milk powder is always to have an ever-ready availability of coconut milk even when coconut pulps are unavailable.