Travel is the activity of embarking on a long journey. It suggests leaving one place and ending up somewhere another, with some meaningful experience in between.
This article will go over the differences between domestic and international travel, examples of domestic travel, and some of the advantages of domestic travel over international travel.
What is domestic travel?
Domestic travel refers to traveling within one's own country for work or pleasure, while international travel refers to traveling to a different country. Domestic travel can also mean any flight that departs and returns within the same country's borders.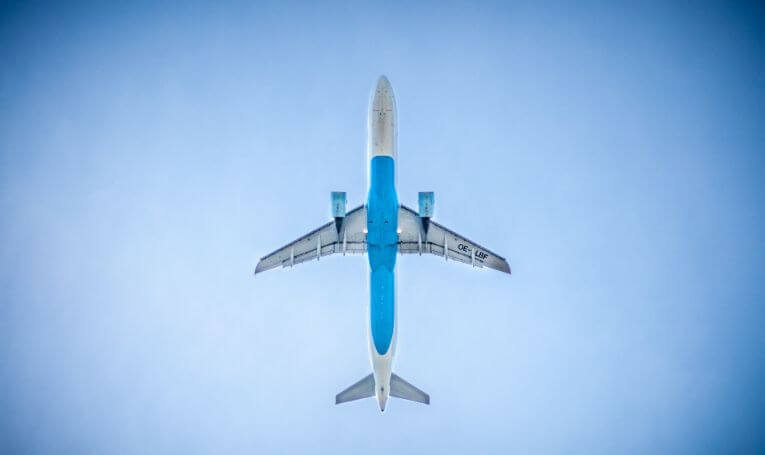 Domestic travel examples
Domestic travel in the UK
The United Kingdom has a thriving domestic travel industry. In 2017/2018, 100.6 million domestic overnight trips and 1.5 billion domestic day visits were made. Domestic overnight trips in the UK totaled £19 billion, while domestic day trips totaled £50.1 billion. All of this contributes to the UK economy.
The most popular domestic travel destinations in the United Kingdom include;
The Tower of London
Westminster Abbey
Kew Gardens
St Paul's Cathedral
Chester Zoo
Windermere Boat Cruises, Bowness
Yorkshire's Flamingo Land Theme Park and Zoo
Stonehenge
London Zoo
Drayton Manor Theme Park
As can be seen from the list above, most of the locations are in London, the capital city of the United Kingdom. The majority of domestic tourist activities in the United Kingdom are centered on preserving natural or heritage sites or on theme parks.
Domestic travel in the United States of America
The following are the most popular domestic tourism locations in the United States:
Alaskan Cruise, Alaska
Orlando, Florida
Las Vegas, Nevada
Maui, Hawaii
New York City, New York
Honolulu, Hawaii
Hawaiian Cruise, Hawaii
Miami Beach, Florida
Washington, DC
Los Angeles, California
It comes as no surprise to me that the domestic travel sector in the United States is worth so much. Day trip numbers grew from 39.4 million in 2016 to 48.0 million in 2017.
In 2017, the number of overnight journeys climbed to 44.4 million. The United States of America is a large country with a wide range of exploration opportunities, from the snows of Alaska to the heat of Miami.
Domestic travel in India
India is home to some of the world's most magnificent natural and cultural heritage sites, making it a popular destination for international travelers and local travelers. Domestic tourism in India accounts for 9.4 percent of the country's total GDP.
The top seven states for domestic travel are as follows:
Tamilnadu
State of Uttar Pradesh
Maharashtra
State of Andhra Pradesh
Karnataka\sMaharashtra
Rajasthan
Given the diversity of attractions and the country's sheer size, the domestic tourism business in India is tremendous, not to mention that many Indians cannot afford to travel internationally.
Domestic travel in South Africa
South Africa is becoming a popular domestic travel destination. The Minister of Tourism in South Africa has promoted The National Tourism Sector Policy (NTSS), a strategy that focuses on domestic travel and contributes to a sustainable tourism economy.
South Africa has a plethora of wildlife and environment reserve locations that draw domestic tourists. South Africa's top tourist locations, according to the South African Tourism Board, are as follows:
Cape Town
The Winelands
Garden Route
Johannesburg
Kruger National Park
Durban Beachfront
Robben Island
Soweto
Blyde River Canyon Nature Reserve
Wild Coast
Domestic travel in China
China has been exceptionally successful in promoting domestic tourism, and it is currently one of the world's major domestic tourism markets. With its commercialized industries and massive skyscrapers.
In 2018, domestic travel produced 5.13 trillion yuan ($764 billion US dollars) in revenue. a 12.3 percent increase over 2017. China has a lot of buried cultural heritage that is often overlooked or ignored. Here are some of the top 9 domestically visited places in China.
Kunming
Jiuzhaigou
Hangzhou
Yangshuo
Xi'an
Shanghai
Great wall of China
Hong kong
Beijing
Differences between Domestic and International travel
Domestic and international travel and some huge differences. Let's find out what those differences are.
Having the necessary documents (visa and passport)
Depending on your destination, you can travel within your own country with your ID card, but you will most likely need a passport to visit another country.
If you are from the European Union and travel to a country that is a member of the European Union, you can use your ID card.
However, if you wish to visit the United States or another country, you'll need a passport and, most likely, a visa. It takes time and money to secure these documents.
A passport may be used several times, but if the place you are visiting requires a visa, you will need one for each of your journeys, which means a larger expense for your trip.
Flights and accommodations
Domestic accommodations and flights are easier to find than foreign ones. Of course, it all comes down to when you want to visit a given location.
If you travel to a city during a major event, all of the accommodations will probably be filled, the costs will be higher, and flights will be more difficult to get.
Insurance for travel
You will require travel insurance if you are traveling to another country. Domestic travel does not necessitate the purchase of such additional insurance.
You know exactly what your current insurance covers; however, you'll need to conduct some preliminary research for international policies.
Travel cables, SIM cards, and medications
When traveling domestically, you may use your existing SIM card, you don't need travel adaptors, and it's easier to travel with the medications you require.
When traveling to a different country, you may need travel adaptors, and you may even need to purchase a local SIM card if the prices of mobile data or calls are so high that roaming is not an option.
You may need to have a doctor's prescription or letter for the medications you are bringing with you.
New cultures and languages
Short excursions allow you to discover or revisit areas in your nation while also unwinding, something we all need to do from time to time. When you travel domestically, you know exactly what you're going to receive.
You understand the culture, the language, and the history. You can still learn about local traditions and meet people who can provide you with information about visiting the area.
However, when you travel internationally, you get to experience new cultures and languages, as well as visit incredible sights that you've seen in movies, books, or postcards.
And seeing nations that are radically different from yours – temperature, culture, etc. – is a great experience. And, depending on where you are from, you may even be able to travel for less if you visit a budget-friendly country.
Currency Exchange
Domestic travelers don't need to exchange their currency since they are visiting within the boundaries of their own country; hence, the currency is still the same. However, international travelers have to exchange their currency depending on the country they are willing to visit.
Contribution to the national economy
Domestic traveling redistributes money inside the country, while International traveling contributes to the country's wealth.
Customs and Immigration
When entering or leaving any country (if it is not your own country), you must first go through immigration and customs. When you enter the country to which you are traveling, you must report any valuable objects you are bringing with you, and you may be required to pay taxes on them.
With a domestic flight, once you've cleared security, you'll be on your way to your airline's designated gate.
Benefits of Domestic Travel
It is safer to travel within my own country than to a foreign country. Travelers place a high value on safety. Therefore, because you are familiar with the country's safety system, i.e., you know how to contact the police department and report any violence.
Domestic travel is less expensive than international travel. Instead of flying, one can simply drive to their desired places.
It requires no documentation; when traveling within one's own country, no passport, visa, or other documentation is required.
When you travel domestically, you won't need to bring any special travel meds or a power adaptor, and there will be no language barrier at your destination.
Finding someplace to dine, stay, and go sightseeing is never a difficult process in such instances.

A domestic tour allows you to stay in a location at a reasonable price. You can select a family hotel, apartment, camping site, or even a shared room based on your needs.
When you take domestic excursions, you contribute to the country's economic progress. Tourism has been shown to have an impact on economic activity.
Even if you have lived in your nation for many years, you will never know everything about it. Domestic tourists love adventure activities, authentic food, unique clothes, and shopping for handicrafts.
Is driving considered domestic travel?
The simple answer is yes.
Driving in any state necessitates the possession of a valid driver's license. Before you travel, make sure your car is insured and that you have a valid insurance sticker displayed on your vehicle as proof of insurance (seek advice from your insurer on the available insurance options).
Also, make sure you have an original or, at the absolute least, a photocopy of your car Log Book with you. This emerging tendency is informally defined as driving through a destination and capturing only one or two highlights before leaving.
Drive traveling saves not only money but also saves time. You get numerous mini-vacations for the price of one, as well as an unforgettable adventure along the way.
Related: Can you drive to America from the UK
Conclusion
Ultimately, it all comes down to individual interests. A domestic journey takes less time to plan than an international excursion. Domestic travel is frequently less expensive, and there are numerous reasons you should consider traveling locally.
In many ways, both sorts of travel are fulfilling. You get to unwind and visit beautiful spots in your nation or another. Domestic tourism is a significant economic contributor in many destinations, particularly in large countries or where locals do not frequently have the means to go overseas.
FAQ
What is domestic travel?
Domestic travel is travel within one's own country.
What is International travel?
International travel refers to the movement of people from one country to another for the purpose of leisure, business, or educational purposes. It requires proper documentation such as a passport and a visa, depending on the country of origin and destination. Travelers must also be aware of the customs, laws, and cultural norms of the countries they are visiting.
Sources
https://www.differencebetween.com/difference-between-domestic-and-vs-international-toaurism/
https://www.nerdwallet.com/article/finance/drivers-license-enough-domestic-flights
https://blog.usecheep.com/posts/domestic-flight-vs-international-what-are-the-differences-between-the-two
https://www.torontosom.ca/blog/the-difference-between-international-and-domestic-tourism/
https://en.wikipedia.org/wiki/Domestic_tourism