Are you planning to travel, or do you have future intentions of traveling? And wondering which airlines will make your journey count? Today, we will discuss Delta Airlines and establish what makes it stand out, answering questions such as whether it will provide a smooth journey or is plagued with problems that will make customers cringe.
To understand all this, this article will uncover the truth behind the success of Delta Air Lines through understanding its pros and cons to help you make an informed decision during your travel.
Here's if Delta Air Lines is a good Air Lines
Delta Airlines is one among many airlines that stand out in the travel industry. This Airline has been the subject of curiosity among many travelers seeking to travel to different destinations. The curiosity of travelers is steered by the high-quality customer services and satisfaction, top-notch inflight amenities, comfortable seats and favorable prices ideal for frequent travelers.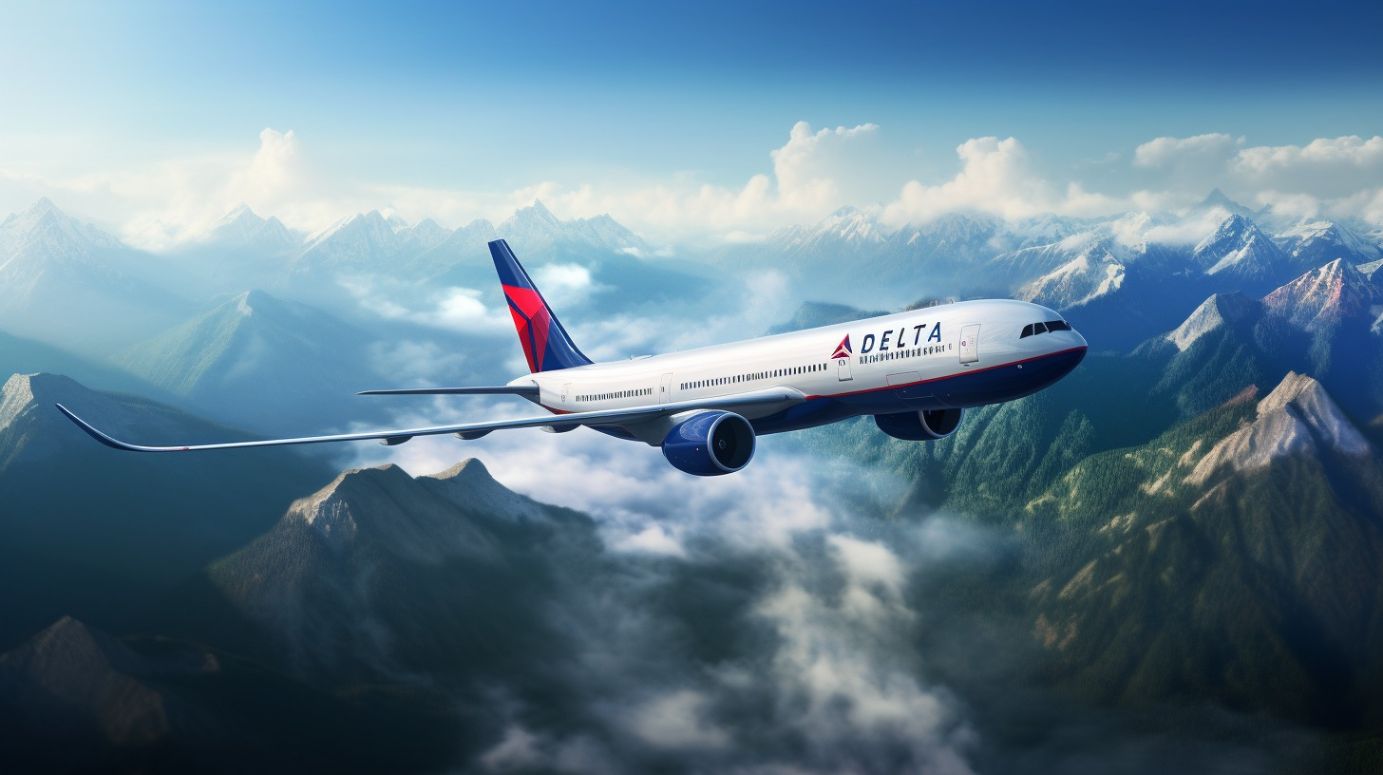 8 Pros why Delta Air Lines is a good airline
High number of international flights
Going beyond the border is a way hallmark of adventure; with Delta Air Lines, you are guaranteed many international destinations.
Delta Air Lines has more than 242 destinations in 52 countries across the globe.
With numerous destinations, Delta Air Lines offers an exceptional choice to travelers yearning to traverse the globe.
Cabin Comfort
Traveling with Delta Air Lines comfort is not a problem, as the Airline is dedicated to offering cabin comfort from takeoff to touch down.
The flight has modern amenities, offering passengers an oasis of serenity.
Whether traveling in economy or first class, you are guaranteed spacious seats, state-of-the-art entertainment systems, and the option to stay connected while in flight WI-FI.
The fusion of comfort and entrainment induced by Delta Air Lines ensures that every moment spent on the flight is characterized by delight and relaxation.
Delta App
Delta Airlines makes it easy for passengers to make bookings, receive alerts and updates, compare prices, and conveniently check for the flight before the time in the comfort of their own.
Sky Miles loyalty programs
Delta Sky Miles loyalty programs allow frequent flyers to gain points and rewards, which can be redeemed later.
The accumulated miles in each traveler's destination serve as a passport to a more elevated flying experience.
You can also access other services using their points, such as car rental, free flights, or upgraded amenities.
Top-notch in-flight amenities and hospitality
In-flight entertainment is paramount when it comes to long flights or international travel.
Delta Air Lines offers high-quality inflight services to ensure a smooth transition during flight.
They provide a decent-sized screen at the back of every seat with different entertainment options to cater to every passenger's needs. The screen features many movies, TV shows, music and games.
The Air Lines is also equipped with WIFI connectivity, so passengers can stay connected, work or browse the internet while in the air.
Making it very valuable to long-flight business travelers.
Delta Air Lines has all the interests of the passengers, offering them excellent services, handling passenger concerns, and having cultural sensitivity while catering to diverse passengers as the core role.
Excellent Safety
Delta passengers, including the crew, can have safe and sound travel knowing they are in a safe environment.
Regarding reservations, passengers can book their flight in the comfort of their own without worrying about their information landing in the wrong hands.
The staff are trained to maintain confidentiality of clients' information. In addition, the Air Lines provides safety in the sky, as the Air Lines is equipped with a seatbelt, mask, and call button in case of any assistance.
Regular airplane maintenance is another crucial factor that keeps the safety of the passengers at par. Delta Airlines embraces the regular checkups of the Airline.
This brings more clarity to the safety of the passengers and the crew.
Operational reliability
Delta Air Lines is ranked second among the top Air Lines regarding reliability and performance.
Delta Air Lines is committed to timely departures and arrivals, giving passengers surety that their travel plans are unlikely to be delayed or canceled due to faults in the Air Lines.
The crew also are equipped with the knowledge to help the passengers in cases of bad climate and navigate them to fast booking and safe journey as possible.
World Class Lounges
Delta Air Lines strives to provide premium experiences to its passengers, and one of the contributing factors is networking with airport lounges across its destinations.
The longes are designed to provide passengers with an exceptional and comfortable environment to work and relax while waiting for their flights.
The lounges are equipped with cozy sofas and plush chairs, giving you a peaceful place to escape the noisy side of the airport.
4 Cons Why Delta Air Lines is a bad airline
Lack of customer support.
Despite being ranked among the top Air Lines, Delta Airlines has received a lot of criticism from passengers expressing dissatisfaction regarding customer support.
Passengers have raised many concerns about problems faced during and even after flights when seeking assistance.
These challenges may include delays when contacting Delta customer service, frustration with flight delays and addressing travel issues, and tardy responses.
Sometimes, customer support can encounter different and overwhelming factors, which can impact the service despite offering good services.
Baggage Policies
Baggage policies are sectors in flying that are always different from one Air Lines to another. Air Liness imposes more expense on passengers traveling with multiple pieces of luggage.
It is essential to be well informed of the policies to adjust the budget and avoid unexpected financial burdens.
High priced Airfare and refund policy
Delta Air Lines is renowned for its high-quality service, but this often comes at a premium price.
Airfares on Delta flights can be comparatively steeper than those other airlines offer.
This can pose a challenge for travelers operating within tight budgets. Furthermore, Delta's refund policy can be very restrictive; getting your refund or ticket is complicated.
Seat comfort and legroom
Delta diligently strives to ensure passenger comfort in its cabins.
However, some passengers may find that the comfort of seats and available legroom in economy class can be constrained, especially for travelers who intend to travel long flights.
Comfort in Delta Air Lines is beneficial only when you fly with first class.
If you are tall, traveling on the economy class with Delta Air Lines can be an aggravating factor. It is challenging to get legroom comfort during long-haul flights.
Delta Air Lines alternatives
After a considerate analysis of Delta Air Lines, you might have drowned your conclusion that the Air Lines does not suit the interest of your upcoming travel plans.
However, the aviation industry features several prominent players, including American Air Lines, United Air Lines and South West Air Lines.
Each Air Lines has different advantages and disadvantages; therefore, it is important to understand them before jumping to a conclusion. Assess their route availability, pricing, loyalty, programs, and safety to determine which one best suits your needs.