Alaska Airlines consistently ranks among the top 10 best airlines in the United States and currently boasts the biggest West Coast market share compared to other competitors. While you may not enjoy the experience of flying with a budget airline compared to a full-service carrier, Alaska Airlines is arguably one of the better options that will give you value for your money.
Read on to learn more about what it's like to fly with Alaska based on key factors like safety, reliability, comfort, customer support, loyalty program, and other perks, all backed by data.
Here's if United Airlines is a good airline
Alaska Airlines is a reliable operator that ranks third for on-time performance and is among the safest airlines in the U.S. and globally. It also offers top-class customer service, with special seating accommodations and great inflight entertainment. Moreover, the airline has a competitive loyalty program for frequent flyers and offers dedicated credit cards.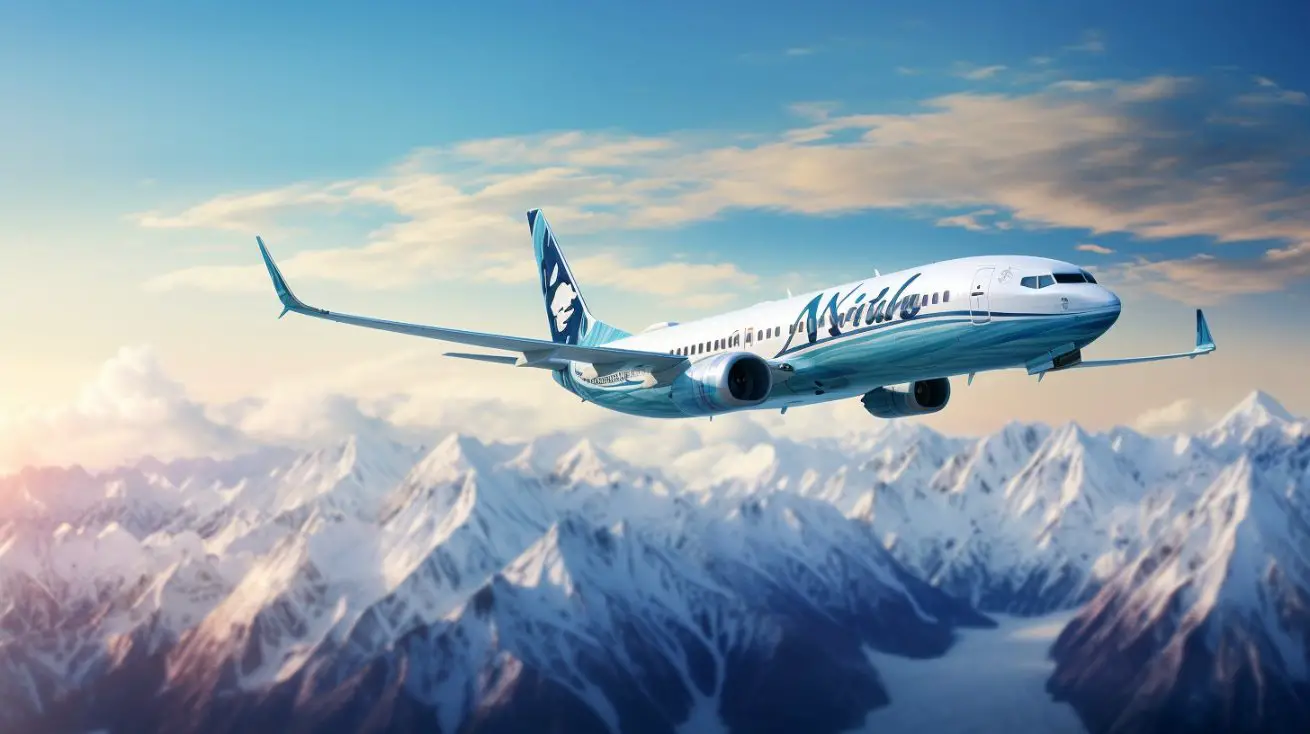 9 pros why Alaska Airlines is a good airline
On objective grounds, your general experience with Alaska Airlines can vary widely depending on a few things like the cabin you've booked, the plane you've boarded, and its support crew.
However, Alaska Airlines prides itself on being a high-quality airline with dozens of perks and benefits. These are the nine pros why Alaska Airlines is a good airline:
Alaska Airlines is a reliable operator
According to a 2021-2022 report from the Bureau of Transportation Statistics, Alaska Airlines ranked third for on-time performance compared to other U.S. carriers. The OAG Punctuality League Report 2020 also shows that the airline ranked third for on-time performance, scoring 81.49%.
This means for more than 81% of the time, Alaska Airlines flights arrive or depart within 15 minutes of the scheduled time.
Besides being one of the top U.S. carriers with the fewest delays, Alaska rarely cancels flights except under extreme circumstances. It has very few cases of mishandled baggage and animal incidents.
It is one of the top safest airlines in the US & globally
If your primary concern is safety when flying, Alaska Airlines is one of the best choices, and it continuously ranks among the safest airlines in the U.S. and globally.
According to the AirlineRatings website, Alaska Airlines ranks among the top 10 safest airlines globally out of over 380 carriers.
The analysis considers critical factors like the history of severe incidents and fleet age. The airline has met international safety standards and had a clean safety record for over two decades.
It is easy to make reservations and check in
Customers have an easy time booking flights with Alaska, and you can make your reservation directly on the airline's app or website, which are both easy to navigate. If you book through an agent on the phone, you'll part with $15 unless you're a 75K or Alaska MVP Gold member.
You can also check in for flights 24 hours in advance on the Alaska app, website, or at a hub.
The app is cheaper and more convenient, allowing customers to download a digital version of their boarding passes.
Top-class customer service
Most travelers who fly with Alaska are generally happy with the airline and agree they can fly with it again. The 2023 North American airline satisfaction study by J.D. Power shows that Alaska Airlines ranks third in customer satisfaction in the Premium cabin with 823 points on a 1000-point scale.
It also ranks fifth in First Class and Economy cabin services based on responses from a sample of 7,774 passengers.
The J.D. Power study measures passenger satisfaction based on aircraft, baggage, boarding, costs and fees, check-in, flight crew, inflight services, and reservation.
It offers more direct West Coast services
Alaska currently takes pride as one of the top national carriers with more direct services on the U.S. West Coast. It operates over 1200 flights daily to more than 115 destinations.
The airline's headquarters are in Seattle, and all its major hubs are on the West Coast, together with Portland, Anchorage, San Fransisco, and Los Angeles.
Alaska partners with other major airlines through the Oneworld alliance for more flight options and destinations.
It has a top-notch loyalty program for frequent flyers
Alaska's Mileage Plan is a competitive loyalty program that gives customers many options to earn miles quickly. You can redeem award tickets from as few as 5,000 miles.
Moreover, the miles accumulate based on the distance you fly, not how much you've spent on your ticket like with other carriers such as United Airlines.
Travelers can also earn Mileage Plan miles for qualifying bookings with hotels and cruises participating in Alaska's program.
It offers Visa credit cards with several benefits
Alaska Airlines offers US Visa Signature and US Business Visa credit cards for frequent flyers who want to enjoy more benefits.
These include miles earned per $1 spent on eligible purchases, local transit, cable, and select streaming services.
You can also enjoy incentives like free checked bags, priority boarding, and other discount offers and bonus rewards.
Special seating accommodations & great inflight entertainment
Alaska Airlines offers special seating accommodations for the following passenger categories:
Passengers who board the aircraft with an aisle chair
A passenger with a safety assistant who will be assisting them during the flight
A passenger with an immobilized or fused leg
A passenger with a service animal
A passenger using a POC (Portable Oxygen Concentrator)
A passenger who is unable to transfer over a fixed aisle armrest readily
Regarding the inflight experience, the Main Cabin seats have a genuine leather design and feature convenient USB and power outlets. Passengers who upgrade to the Premium and First Class cabins can enjoy more comfort with extra legroom.
Moreover, Alaska Airlines upgraded its fleets to satellite WiFi, which is twenty times faster than conventional internet and gives uninterrupted connectivity for streaming and browsing.
You can connect with your friends throughout the flight with free inflight texting and choose from over 800 movies and TV shows in the complimentary library.
Alaska Airlines is part of the Oneworld airline alliance
Alaska is a member of the Oneworld alliance, the third-largest airline alliance globally. That said, travelers can use their Mileage Plan miles to book flights on Alaska's partner airlines like American Airlines, Cathay Pacific, Qantas, Qatar Airways, and Finnair.
You can even use the miles earned with Alaska to book flights on select non-Oneworld members like Korean Air, Aer Lingus, and Singapore Airlines.
3 cons why Alaska Airlines is a bad airline
While Alaska Airlines is a safe and reliable operator with lots of other benefits, some travelers would prefer to avoid the carrier due to a few concerns. These are the three reasons Alaska Airlines may not be your best choice.
Less comfortable seats
Alaska Airlines admits on its website that its seats average 17" wide in coach and just about 21" wide in First Class.
Some passengers have complained that the seats are pretty hard and uncomfortable, especially for long flights.
Travelers who prefer lie-flat seats in the Premium cabin may have to look elsewhere.
For the safety and comfort of all passengers, Alaska Airlines advises customers who cannot seat comfortably with both armrests down to purchase two seats according to their second seat policy.
Alaska jets do not fly outside North America
Alaska's route network currently includes only select U.S. destinations: Canada, Mexico, Costa Rica, Belize, and the Bahamas.
This makes it non-ideal for travelers who enjoy the airline's services and would love to fly outside North America.
Alaska Airlines has a limited number of airport hubs
Since Alaska's flight network concentrates heavily on Alaska and the West Coast, with most hubs on the latter, it might not be the best airline for all flyers.
United Airlines alternatives
Depending on your specific needs and preferences, it might make more sense to fly with another reputable carrier, and these are the best alternatives to Alaska Airlines:
American Airlines
Spirit Airlines
United Airlines