One of the biggest and leading airlines in the world is American Airlines. It provides a wide range of flights to more than 350 locations worldwide. It has been a trusted companion for travelers, connecting them to countless domestic and international destinations.
American Airlines prioritizes the safety of its passengers and has a strong track record in this regard. Users can also earn points and miles through their loyalty program AAdvantage in exchange for benefits like free flights.
Being a member of the Oneworld Alliance Program, they provide even more flight opportunities through partnerships with other top airlines to offer more flight options, making them the best airline!
In this blog post, we will look into the pros and cons of American Airlines to help you make an informed decision for your future travels.
Here's if American Airlines is a good airline
American Airlines is considered a good airline for several reasons. First, it has a massive network of domestic and international destinations, enabling customers to visit many places conveniently. It also accommodates varied customer tastes and budgets. It offers a variety of cabin classes, including First Class, Business Class, Premium Economy, and Economy.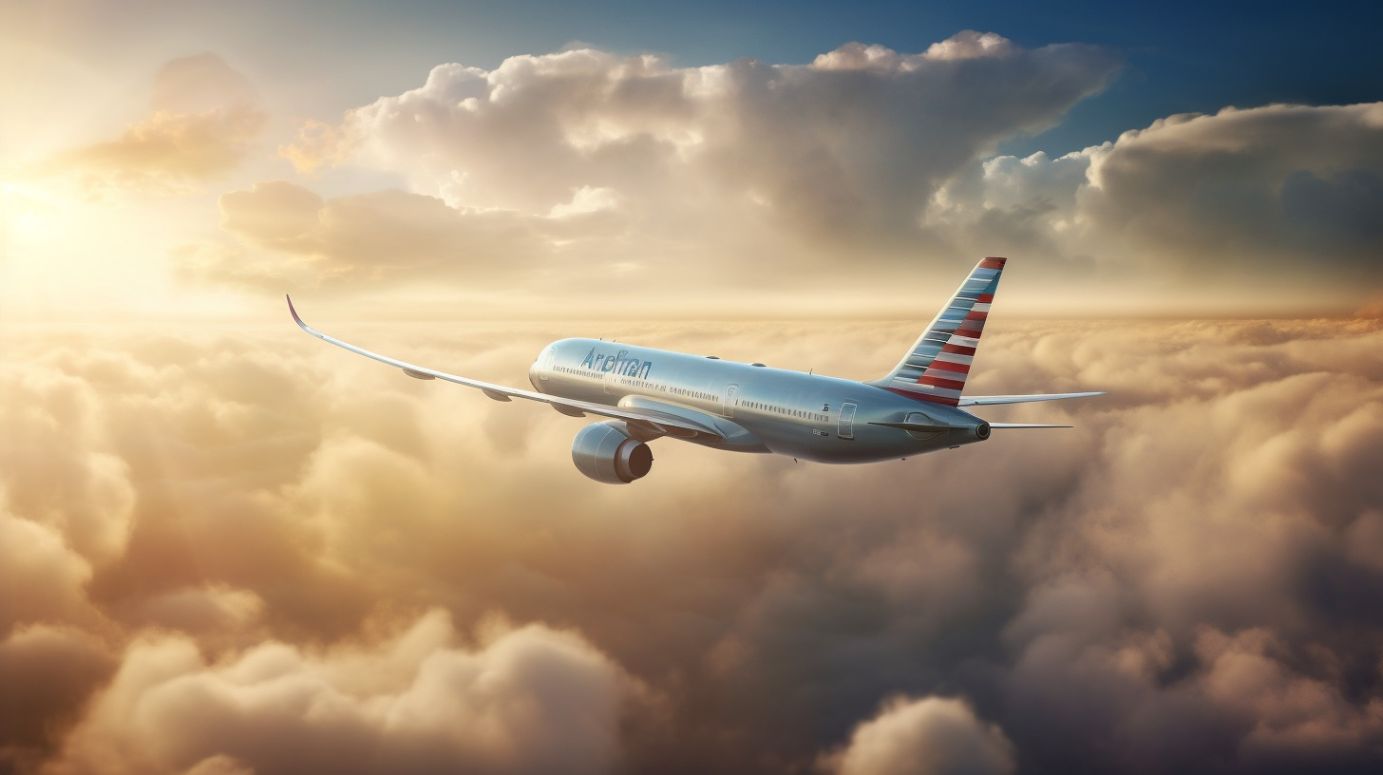 8 Pros Why American Airlines Is a Good Airline
Safety
American Airlines' commitment to safety has been a cornerstone of its operations for many years.
In 2020, American Airlines was honored with the Airline Transport Association's Award for Excellence in Safety Management and Operations, recognizing its dedication to overall passenger safety.
It has a comprehensive safety management system encompasses various aspects of its operations.
This system includes rigorous training programs for its pilots, flight attendants, and ground staff, ensuring they are well-prepared to handle any situation during a flight.
In addition to training, American Airlines also prioritizes regular maintenance and inspections of its aircraft. The airline adheres to strict maintenance schedules and conducts thorough checks to ensure its fleet is in optimal condition.
Loyalty Program Rewards
The AAdvantage program allows members to earn miles by flying, using credit cards, booking hotels, renting cars, and shopping.
Elite status levels, including Gold, Platinum, Platinum Pro, and Executive Platinum, provide benefits like upgrades, bonus miles, priority check-in, and free checked bags.
Members can redeem their miles for flights on American Airlines and its partners, with various options available.
Partnerships with various companies allow members to earn miles on travel bookings, car rentals, hotel stays, vacation packages, and dining.
The value of AAdvantage miles can vary depending on redemption options, and American Airlines has recently implemented a revenue-based model for earning elite status.
Several Flight Classes To Choose From
American Airlines offers several flight classes to cater to different passenger preferences and budgets.
The First Class cabin provides a premium experience with spacious seating, enhanced comfort, and personalized service.
First Class passengers have access to priority check-in, security screening, boarding, amenities like premium meals, and exclusive lounges.
Business Class cabin is for people who want a comfortable and affordable option. Passengers traveling in business class benefit from plush seats, generous legroom, and priority amenities.
On lengthy flights, they can unwind in lie-flat seats and enjoy improved meal options and lounge access.
It also provides an Economy Class cabin, offering a cost-effective travel option without compromising quality. Economy Class passengers benefit from comfortable seating, in-flight entertainment, and complimentary snacks and beverages.
Best Customer Service
American Airlines has been praised for its customer service with a friendly and helpful staff.
With its initiatives of improving in-flight amenities and expanding options for travelers, most passengers on certain routes or in premium classes have also received extra attention and service, contributing to positive feedback.
From the study of 2021 by J.D Power, American was ranked seventh out of eight airlines with 791 out of 1000 points.
From reviews and overall experience of customers, American Airlines has been awarded a top five-star rating in the Global Airline category of The APEX Official Airline Ratings of 2022.
Free Carry-On And Personal Bag
This policy allows travelers to bring their essential items on board without additional fees. Passengers can bring a carry-on bag and a personal item, such as a purse or laptop bag, free of charge.
It provides convenience and flexibility, allowing passengers to have their important belongings within reach during the flight.
It is particularly beneficial for those who prefer to travel light or have short trips without checking in any luggage.
By allowing free carry-on bags, American Airlines helps passengers save money on baggage fees, which can be substantial for frequent travelers.
This is especially useful for longer flights or when connecting to other flights, as it eliminates the need to wait for checked baggage at the destination airport.
Many Flight Destinations
American operates an expansive domestic and international network with about 6,800 daily flights to nearly 350 destinations in 48 countries, along with its regional partners and affiliates.
With 335 airports served and over 1,000 routes, it holds the top spot for the airline with the most destinations worldwide.
No Change Fee Policy
American Airlines offers a no-change fee policy, which is considered a pro.
This means that if you need to change your flight due to schedule or destination changes, most flights on American Airlines do not include an extra charge.
You can change your flight by paying only the difference between the two flights. Alternatively, depending on your purchased ticket, you can cancel your flight for an American Airlines flight credit or refund.
This flexibility is convenient for travelers who may need to adjust their journey.
In-flight Experience
American Airlines, the in-flight experience stands out. It offers a comfortable and enjoyable journey for passengers.
They provide a range of amenities, including spacious seating, in-flight entertainment, and Wi-Fi connectivity.
Additionally, American Airlines offers a variety of food and beverage options, ensuring that passengers have a pleasant dining experience during their flight.
American Airline Mobile App
Your phone's American mobile app makes it simple to retrieve your flight information.
You may download your boarding pass, follow announcements, and even change and cancel flights immediately.
Passengers now have it simpler because they may obtain all the required information with just one swipe.
3 Cons of Why American Airlines is a Bad Airline
Expensive
One of the main cons of American Airlines is that it can be expensive compared to other airlines.
The cost of tickets, especially for long-haul flights or during peak travel seasons, can be higher than what you might find with other airlines.
This can make it less affordable for budget-conscious travelers or those looking for cheaper options.
Luggage fees
The additional cost passengers have to pay for checking in their bags can be a disadvantage for passengers traveling with multiple bags or having heavy or oversized luggage.
It adds to the trip's overall cost and can sometimes be an unexpected expense for travelers unaware of the airline's baggage policy.
Unreliable
According to reviews and reports, American Airlines has been known to experience delayed flights and instances of lost or delayed baggage.
In 2022, it was ranked as the most unreliable airline, with a significant percentage of flights canceled or delayed.
American Airlines alternatives
Southwest Airlines: Southwest Airlines is the greatest substitute for American Airlines because of its low-cost rates and wide domestic network. In addition to having a distinctive boarding procedure, they have a liberal baggage policy that includes two free checked bags.
Delta Airlines: Delta Airlines is one of the major airlines operating in the U.S. It has the most domestic and international route network.
Air France KLM: A major international airline that operates flights, especially to Europe and other destinations.