Southwest Airlines is an exemplary operator known for being one of the world's largest affordable carriers. It's a solid choice given its great in-cabin amenities, comfortable seating with ample legroom, and one of the lowest customer complaints rates, with consistently positive reviews.
But to be blunt, there are also cons to be aware of when it gets to Southwest. Read on to find out more about what it's like to fly with the airline based on key factors like safety, reliability, comfort, customer support, loyalty program, and other perks, all backed by data.
Here's if Southwest Airlines is a good airline
Southwest Airlines is a cost-effective major airline with great deals on flights and a high customer approval rate. It's a reliable and safe airline that offers customers a relatively comfortable and fulfilling inflight experience. It also allows passengers to check two bags for free and offers greater flexibility when you have to change or cancel flights.
9 pros why Southwest Airlines is a good airline
Southwest performs extremely well in certain areas and most customers who fly with it find its services worth their money. These are the 9 reasons why Southwest Airlines is a good airline.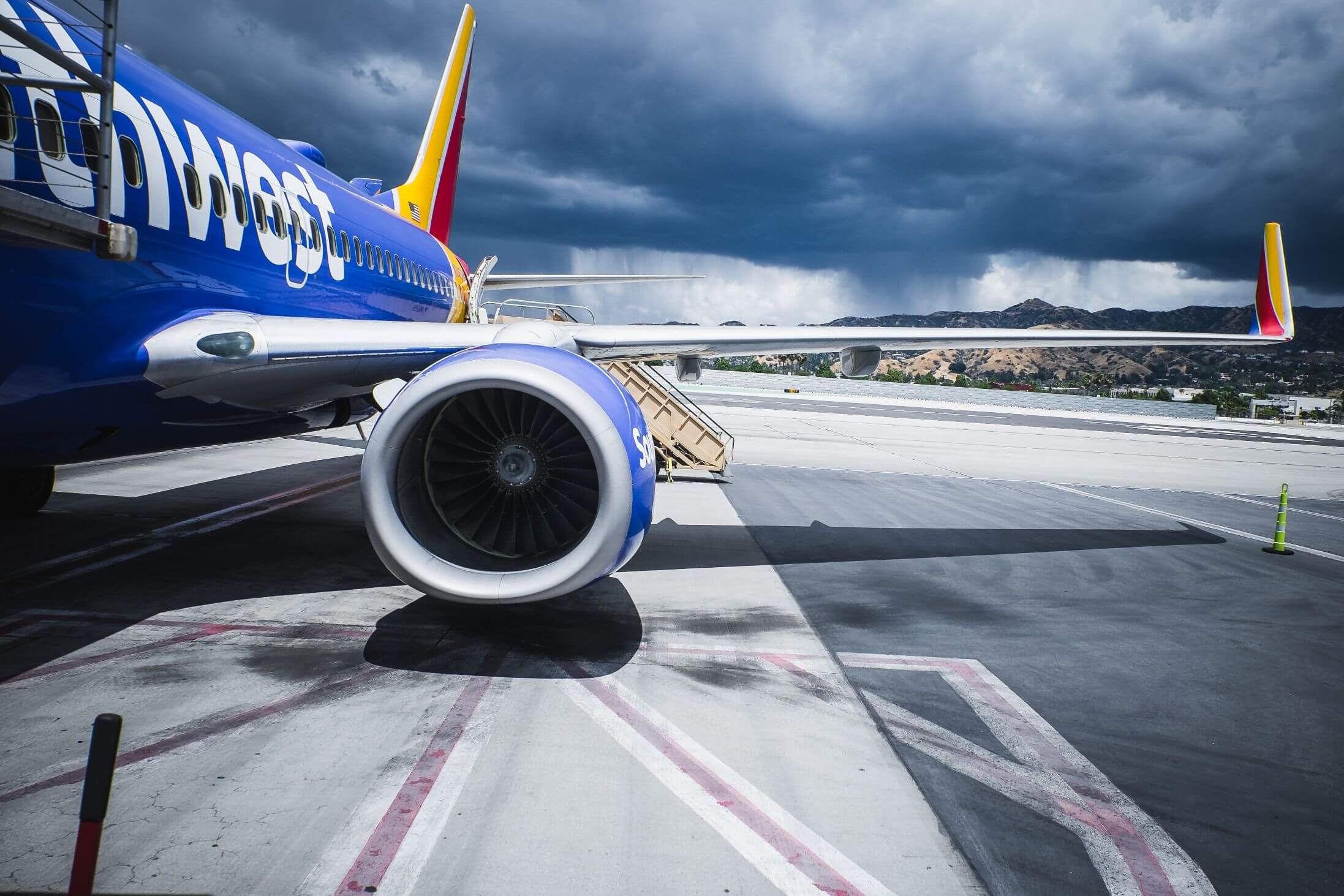 1. It is a cost-effective carrier with great deals on flights
Depending on your traveling style and destination, flying with Southwest Airlines can be cost-effective.
The airline is one of the few major carriers with relatively cheap flights, as a recent Nerdwallet analysis confirms.
It always has nice sales and promotions throughout the year.
It also offers the coveted Companion Pass ticket that allows travelers to designate one travel companion to fly with for free every time they book a flight with cash or points.
It takes 100 one-way flights with Southwest in a calendar year or 135,000 qualifying points to score this benefit.
You can then enjoy Companion Pass for the rest of the year you earned it and the next calendar year. Moreover, you can change your designated travel companion up to three times a year.
2. Southwest Airlines is a reliable operator with impressive on-time performance
The aviation rating site OAG ranked Southwest Airlines in the seventh position for on-time performance (OTP) among the top 10 North American airlines and the fourteenth position among 20 major global airlines, with an OTP score of 71.61%.
This means that more than 71% of the time, Southwest Airlines flights arrive or depart within 15 minutes of the scheduled time.
The January 2023 Air Travel Consumer Report from the U.S. Department of Transportation also ranks Southwest in the fourth position out of 15 airlines for on-time arrivals, with a score of 77.5%.
Besides being one of the top U.S. carriers with the fewest delays, Southwest also has the least number of mishandled bags and animal incidents.
3. It is one of the safest premier airlines
Southwest is one of the safest major carriers, and AirlineRatings, the popular airline ratings site, gives it a score of 7/7 for safety in 2023.
The analysis considers critical factors like history of serious incidents and fleet age.
Thanks to the airline's strict flight protocols and procedures, it's a favorite among travelers looking for affordable flights without having to compromise on their comfort, safety, and security.
4. Southwest Airlines has a high customer approval rating
Most passengers who fly with Southwest laud the airline's services, and the reviews are consistently positive.
The 2023 North American airline satisfaction study by J.D. Power ranks Southwest Airlines the highest in customer satisfaction in the Economy/Basic Economy segment with 827 points on a 1000-point scale.
This is the second consecutive year it ranks so, based on responses from a sample of 7,774 passengers.
The J.D. Power study measures passenger satisfaction based on aircraft, baggage, boarding, costs and fees, check-in, flight crew, inflight services, and reservation.
According to Skytrax, a UK-based consultancy that publishes certified airline ratings and reviews, Southwest has a rating of 4 out of 5 stars for the quality of its airport, onboard products, and staff service.
5. It offers customers a comfortable and fulfilling inflight experience
Southwest Airlines offers passengers more amenities and seats with lumbar support and more legroom than some budget carriers.
Unlike Spirit and Frontier, which are renowned low-cost operators, it offers complimentary food and beverages.
You also get free WiFi and entertainment on most flights. Nerdwallet ranks the airline among the top three carriers in a recent analysis of onboard entertainment.
6. You can bring a carry-on bag and two checked bags for free
While checking bags and having add-ons can inflate your traveling fees, Southwest Airlines ensures you don't overpay for your luggage.
So, unlike other airlines that will charge you for bags and extras, Southwest is the only operator that allows you to bring a carry-on and still bring two checked bags for free.
7. You don't pay any change or cancellation fees
Another great perk of flying with Southwest is the flexibility you enjoy when you decide to change your travel plans.
The airline can refund the cost of your flight if you cancel Anytime tickets or the Business Select plan at least ten minutes before departure.
But even if you bought a nonrefundable ticket like Wanna Get Away Plus, you can get the payment refund in Southwest credit for use on a future flight.
8. The Rapid Rewards loyalty program has great reward perks
Southwest Airlines offers frequent flyers the Rapid Rewards program, allowing you to earn points you can redeem for flights and other benefits.
The points don't expire, and you can earn enough to attain elite status, with perks like priority boarding and check-in.
If you fly 100 qualifying flights or earn 135,000 qualifying points, you reach the Companion Pass status.
9. It is easy to check in and make reservations
While Southwest doesn't show up on most third-party search sites, it makes it easy to book flights through its highly responsive app and website.
The check-in is also straightforward, and you can quickly do it online or at a hub.
Notably, some airports even have self-service kiosks or a curbside Skycap podium for faster check-in.
3 cons why Southwest Airlines is a bad airline
On objective grounds, no airline is perfect, and Southwest has its fair share of cons that concern some travelers. These are the three main reasons why Southwest Airlines may not be the best choice for you.
1. Limited direct and international flight options
Southwest has a limited footprint, with no direct coast-to-coast flights. As such, travelers who don't live near a hub may find it hard to find the flight they want that won't stop over at some other city along the way.
It also has limited international destinations, and it only flies to ten other countries, mainly in the Caribbean.
2. Southwest doesn't offer you a chance to select your seat
If you prefer to select your seat and are determined to sit with friends or family, you might want to look for another airline.
Southwest only offers family boarding between Groups A and B, and you'll have to sit apart if you miss it.
3. Southwest has no true first class and no premium flight perks
Southwest will disappoint you if you only enjoy first-class offerings because it doesn't have them.
While the Business Select fare guarantees early boarding with a chance to upgrade your boarding position, you won't get benefits like extra legroom and lounge access.
Southwest Airlines alternatives
Southwest is a favored airline in the U.S. known best for its reasonable prices and remarkable hospitality.
But depending on your specific needs and preferences, it might make more sense to fly with another reputable carrier, and these are the best alternatives to Southwest Airlines: