JetBlue is the sixth-largest airline in North America and is also known for having budget-friendly flights in the U.S. and select international destinations. It's one of the few airlines that boasts great in-cabin amenities, comfortable seating with ample legroom, and top-of-the-class customer service.
But to be blunt, there are also cons to be aware of when it gets to JetBlue. Let's get started so you know whether you should choose JetBlue Airlines over the competition.
Here's if JetBlue Airways is a good airline
JetBlue Airways is one of the most affordable U.S. airlines, with more comfortable seating and top-class customer service. The airline also offers the best-in-class inflight entertainment and luxury amenities. Customers also love it for its great selection of snacks, meals, drinks, and alcoholic beverages.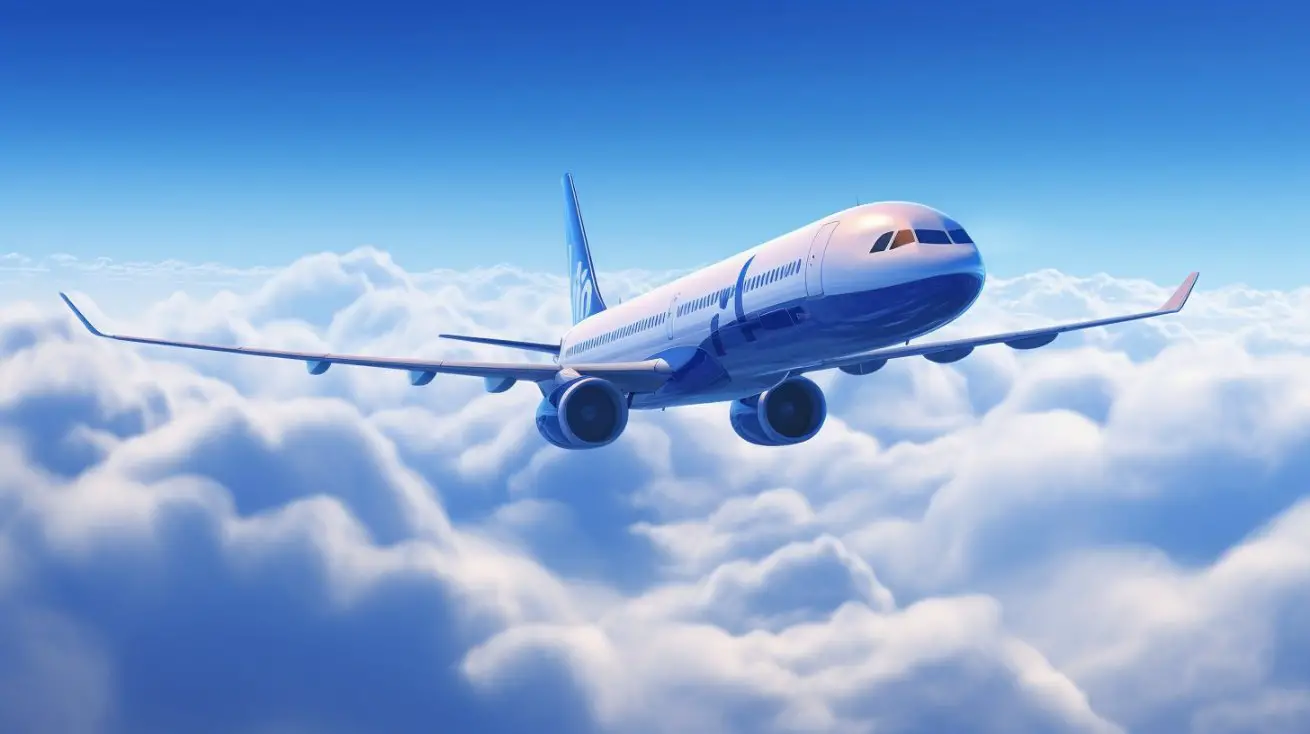 8 pros why JetBlue Airways is a good airline
JetBlue does well in certain areas, and most customers who fly with the airline find its services worth their money. These are the eight things to love about JetBlue Airways:
1. JetBlue is one of the best budget airlines in the U.S.
Airlines are notorious for sneaking in extra charges for seat selection and baggage, which can significantly increase your travel costs beyond the ticket's face value.
Notably, they're constantly vying for the lowest prices in travel searches and can only make up for the cost in hidden fees.
However, JetBlue is a premier choice for passengers seeking budget-friendly airlines. The carrier shines in prices, and travelers generally find the short haul and transatlantic flights lower than the competition.
According to Nerdwallet, JetBlue Airways ranks among the top 10 U.S. carriers with the lowest average one-way and baggage fees.
2. JetBlue planes have ample legroom and comfy seats
JetBlue consistently offers passengers greater comfort with more legroom and credible reports have named it the most comfortable U.S. carrier.
The average legroom is 32 inches per seat of legroom on the A320 jets and 33 inches on the A321 aircraft.
Some new JetBlue planes have the Even More Space add-on that allows passengers to relax up to 38 inches of legroom, which is good compared to other U.S. carriers.
3. The Mint and Mint Studio suites have luxury features
Passengers looking to tap into more luxury can opt for JetBlue's Mint Suite and Mint Studio suite options in the business class.
Flying Mint is like enjoying a mini apartment complete with a 17" TV, 6'8" lie-flat bed, memory foam cushion, and a sliding door for privacy.
Moreover, fabulous amenities include a Wanderfuel wellness kit, a Tuft and Noodle snooze kit, Master & Dynamics MH-40 noise-canceling headphones, and various beverages and cocktails.
Some routes even offer to rotate small-plate menus with accompanying custom menus to complement the food.
You can fly Mint to and from London on certain Latin American, Caribbean, and U.S. coast-to-coast routes.
Mint Studio suites offer more room, with a guest seat, storage nooks, a mirrored vanity, a fold-down table, and a 22-inch TV.
4. Top-class customer service
Most passengers who fly with JetBlue laud the airline's services and agree they can fly with it again. The 2023 North American airline satisfaction study by J.D. Power shows that JetBlue Airways is the best in customer satisfaction in the Business class, with 893 points on a 1000-point scale.
It also ranks second and third in Premium and Economy cabin services, respectively, based on responses from a sample of 7,774 passengers.
The J.D. Power study measures passenger satisfaction based on aircraft, baggage, boarding, costs and fees, check-in, flight crew, inflight services, and reservation.
5. Stellar inflight entertainment features
While it may not boast the global reach of some competitors, JetBlue beats them hands down regarding inflight connectivity and entertainment.
The airline is a pioneer of in-flight WiFi, offering free high-speed service dubbed Fly-Fi on its planes.
However, the service may be unavailable on flights outside the country, except for Europe and the UK.
The planes also have seatback entertainment screens at every seat, allowing passengers to watch live TV or select shows and movies, listen to music, or play games.
While the screens are more like 10 inches on the A320s and A321s, they're larger on the Mint and Mint Studio suites.
6. JetBlue eliminated change and cancellation fees in most fare tiers
Since February 2021, JetBlue has scrapped change and cancellation fees, meaning you can rebook any flight through the end of the current schedule. However, fare differences may apply.
The airline issues funds for voluntary cancellations as a JetBlue Travel Bank credit, while JetBlue Vacation bookings go as JetBlue Vacations credit.
You can use the credits for future travel to any JetBlue destination.
7. The TrueBlue loyalty program has great reward perks
JetBlue offers the TrueBlue loyalty program for frequent flyers, allowing them to earn miles and points that can be redeemed for better deals and amenities.
You can earn 3 points for every $1 spent on flights, vacation packages, rentals, hotels, and activities that you can also book on Paisly.
You may also earn points through JetBlue's partner airlines and make purchases on Amazon and the TrueBlue Shopping portal.
The reward program is ideal for people living on the U.S. East Coast or flying to London, the Latin Americas, and the Caribbean.
8. Great selection of snacks, meals, and alcoholic beverages for purchase
Travelers who fly with JetBlue can enjoy free brand-name snacks like Chewy bars and Cheez-Its and select flights to offer self-service snacks in the Pantry.
The airline also serves complimentary drinks, and alcoholic beverages are available for purchase.
This also goes for JetBlue's themed EatUp boxes, available on flights longer than two hours, including a Mediterranean-inspired one with olives, hummus, and crackers. You can also buy salads, sandwiches, and fuller cheese plates.
Those who fly Mint can expect much higher-end meals and drinks with select small plates from Delicious Hospitality Group. However, the offerings vary depending on the route and schedule.
Moreover, passengers with special dietary requests can choose from special menus featuring Kosher, Low Calorie, Gluten-free, and Vegan/Vegetarian options.
You can make a meal request during online booking by dialing 1-800-JETBLUE or checking the 'add a special request for this traveler' box.
3 cons why JetBlue Airlines is a bad airline
Honestly, no airline is perfect, and there are always some concerns to be aware of when traveling. These are the three cons why JetBlue Airways is a bad airline:
1. JetBlue ranks poorly for on-time performance
Of all the ten major domestic carriers in the U.S., JetBlue Airways ranks among the least reliable in terms of punctuality.
According to the OAG Punctuality League Report 2020, JetBlue scored only 76.28% for on-time performance.
This makes JetBlue one of the worst-ranked carriers for on-time arrivals and departures. Moreover, customers have given negative reviews for flight cancellations and baggage handling.
2. It operates on limited routes
JetBlue has a limited footprint, and other than its domestic flights all over the United States, it only flies to a select few international destinations.
These include Canada, South America, and London.
So, if you're flying outside the U.S. and will spend most of the time in Europe, it may not be your best airline.
3. Some passengers find the boarding procedure confusing
While JetBlue's boarding process should give travelers more time and room to settle, some passengers find it strange and confusing.
Notably, the airline divides travelers into boarding groups, and you get to see your group on the boarding pass near your seat number.
The boarding order is as follows:
Pre-boarding (for disabled persons)
Mosaic and Mint passengers
Group A (Even More Space) passengers
Courtesy Boarding for active military personnel and travelers with small children
Group B
Group C
Group D
Group E
Group F
All remaining customers
JetBlue Airways alternatives
JetBlue is a favored airline in the U.S. known best for its reasonable prices and remarkable hospitality.
But depending on your specific needs and preferences, it might make more sense to fly with another reputable carrier, and these are the best alternatives to JetBlue Airways: