As a budget airline, you can expect less from Frontier Airlines than premier operators, but it still makes a great choice for those flying domestically within the U.S.
If you don't mind missing some inclusions and fabulous amenities, have no bags to check, and some customer hiccups don't bother you, then you'd undoubtedly score a super affordable ticket with Frontier. Let's get started so you know more about what it's like to fly with Frontier.
Here's if Frontier Airlines is a good airline
Frontier Airlines is an affordable operator with reasonable ticketing options and ranks among the top 10 safest low-cost airlines. It rewards frequent flyers through the Frontier Miles loyalty program and offers a flight savings service called DISCOUNT DEN. Most people also love Frontier for its environmentally friendly policies.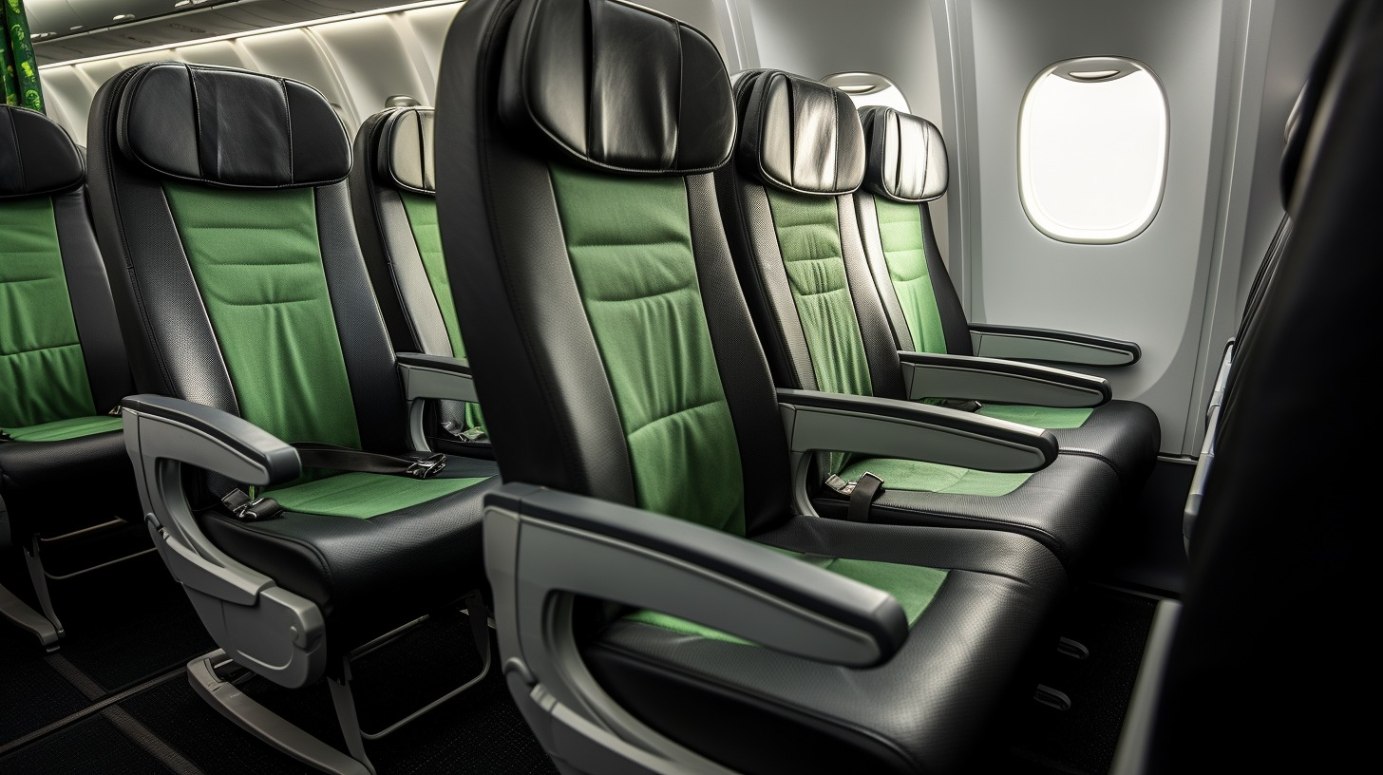 7 pros why Frontier Airlines is a good airline
Frontier tends to do well in certain areas and many people have chosen it as their preferred airline. These are the eight pros why Frontier is a good airline:
1. Frontier Airlines is a low-cost operator with reasonable ticketing options
As a low-cost, no-frills airline, Frontier offers extremely cheap flights for as low as $49. It takes pride in providing customers with low-cost travel, and it does well in this aspect if you're willing to give up a few luxuries.
That said, if you're a minimal person and don't mind packing your snacks, drinks, and a set of headphones, Frontier will work great for you.
Frontier advertises a basic ticket plan for its low-cost fare strategy, covering your flight and one personal item.
On top of that, the airline conveniently bundles extras and offers them to travelers at a discounted rate in 2 tier options—the WORKS and PERKS bundles.
The WORKS bundle is top-tier and costs from $59 for a one-way trip but varies depending on your route. With this option, you can refund your ticket, incur no change fees, and enjoy priority boarding.
It also allows you to select your seat and bring a carry-on bag and one checked bag.
The PERKS bundle also has a round-trip purchase option, and its cost varies by route. Frontier says it's a discount of over 30% instead of adding the extras à la carte. However, it doesn't allow you to cancel or change your reservation.
2. It ranks among the 10 safest low-cost airlines
If your primary concern is safety when flying, Frontier Airlines is one of the best choices and continuously ranks among the safest budget airlines.
According to the AirlineRatings website, Frontier Airlines ranks among the top 10 safest low-cost airlines in the U.S.
The analysis considers critical factors like history of serious incidents and fleet age. That said, the airline has met international safety standards and had a clean safety record since its founding in 1994.
Their fleet of planes is pretty young and well-maintained, so no need to worry about flying on rickety old jets with Frontier.
3. Frontier has a flight savings service called DISCOUNT DEN
Frontier offers a flight savings deal called DISCOUNT DEN, which allows members exclusive access to the airline's lowest fares, all for a $59.99 annual fee.
New members pay $99.99 during the first year, which includes a $40 enrollment fee.
Frontier guarantees that customers who subscribe to DISCOUNT DEN save more, and here's what to enjoy with the package:
First look at new offers, promos, and destinations
Earn FRONTIER miles for every purchase
Unlimited savings for one year
Kids Fly Free on select flights and dates
Fares are available for nine people on the itinerary, provided the subscriber is among the passengers
4. It has a good coverage of the Western United States
Compared to other low-cost operators like Spirit Airlines, Frontier has a decent coverage of the Western U.S., with its main hub being in Denver.
Frontier currently flies to over 100 destinations throughout the United States, El Salvador, Guatemala, Mexico, Puerto Rico, Costa Rica, and the Dominican Republic.
5. The Frontier Miles loyalty program has several benefits
Frontier Airlines is not left behind regarding having a competitive loyalty program for frequent flyers.
The Frontier Miles program allows members to earn 1 point for every dollar spent on Frontier flights, which customers can then redeem for free or discounted flights.
The program is free to join, and you can also pool your miles with your family to grow your rewards quickly.
6. It offers a credit card with several benefits
Frontier Airlines offers its customers a credit card option — the Frontier Airlines World Mastercard issued by the Denver-based Barclays Bank.
With this, new cardholders can earn 50,000 bonus miles when they spend $1,000 within the first three months of opening their account.
Other perks include earning extra miles on eligible Frontier Airlines purchases, qualifying restaurant purchases, and all other spending on the card.
Moreover, cardholders can unlock special perks like priority boarding, a $100 flight voucher for every account anniversary, family miles pooling, and the ability to earn a qualifying mile toward Elite status for each $1 spent on purchases or by flying with the airline.
While Frontier doesn't charge an annual fee during the first year, it subsequently goes up to $89.
7. Frontier Airlines is renowned for its environmentally friendly policies
Frontier prides itself on being America's greenest airline and claims to be more than 40% more fuel-efficient than any competitor.
The airline says it's trying as much as it can to reduce its environmental footprint and set a new standard for travel.
To achieve this, it employs environmentally friendly practices like using lightweight seats and flying the ultra-efficient A320neo fleet to beef up fuel efficiency.
Other practices include having no paper inflight magazines and providing biodegradable cups.
3 cons why Frontier Airlines is a bad airline
While Frontier Airlines is a safe budget operator with lots of other benefits, some travelers prefer to fly with other airlines. These are the three cons why Frontier Airlines is a bad airline:
1. Seats can be uncomfortable for long flights
The consensus among thousands of reviewers on TripAdvisor's popular travel review website is that Frontier Airlines' seats can be uncomfortable for flights exceeding two hours.
The planes have only two seat categories, and the standard seats have a pitch of 28 to 31 inches, which feels a bit snug compared to what other U.S. carriers offer. Moreover, these seats don't recline.
The reclinable Stretch seats have a pitch range of 36 to 38 inches, but you must pay for them.
2. Limited inflight amenities and no entertainment
Frontier's business model prioritizes cheap fares, meaning many amenities won't be on board.
That said, there are no entertainment screens, inflight WiFi, radio, or USB charging ports. This can be quite boring, as noted by various reviewers on TripAdvisor.
You must also pay for all refreshments (including a bottle of water) and all other add-ons, as nothing comes complimentary.
3. Frontier ranks poorly for customer satisfaction
Recent reports have named Frontier Airlines the worst U.S. airline and rated it poorly alongside Spirit.
The airline tends to get many more complaints about their customer service and how they generally run things.
A recent 2023 North American airline satisfaction study report by J.D. Power indicates that low-cost carriers like Frontier feel the pinch in terms of annual declines in passenger satisfaction.
This is more pronounced in the economy/basic economy segment, and Frontier Airlines particularly scored the worst with 705 points on a 1000-point scale.
Frontier Airlines alternatives
Depending on your specific needs and preferences, it might make more sense to fly with another reputable carrier, and these are the best alternatives to Frontier Airlines: