SkyWest Airlines is the largest regional airline in the U.S., operating through partnerships with American Airlines, Alaska Airlines, Delta Air Lines, and United Airlines. With its robust fleet of some 492 aircraft, the airline operates more than 2400 daily flights to over 240 destinations throughout North America.
You can expect a lot from SkyWest as a reputable airline with noteworthy records for over 50 years. But on objective grounds, your experience with the airline may vary depending on the plane you've boarded, your preferred class of service, the destination you're flying to, the flight crew, and customer support. Let's get started so you better understand what it is like to fly with SkyWest.
Here's if SkyWest Airlines is a good airline
SkyWest Airlines is a dependable and safe regional airline with impressive on-time performance and excellent customer approval. It makes it easy to make reservations and check in for flights through its partner airlines. It also allows travelers flexibility to change their flights and offers frequent flyers a chance to enjoy the benefits of its partner airlines' loyalty programs.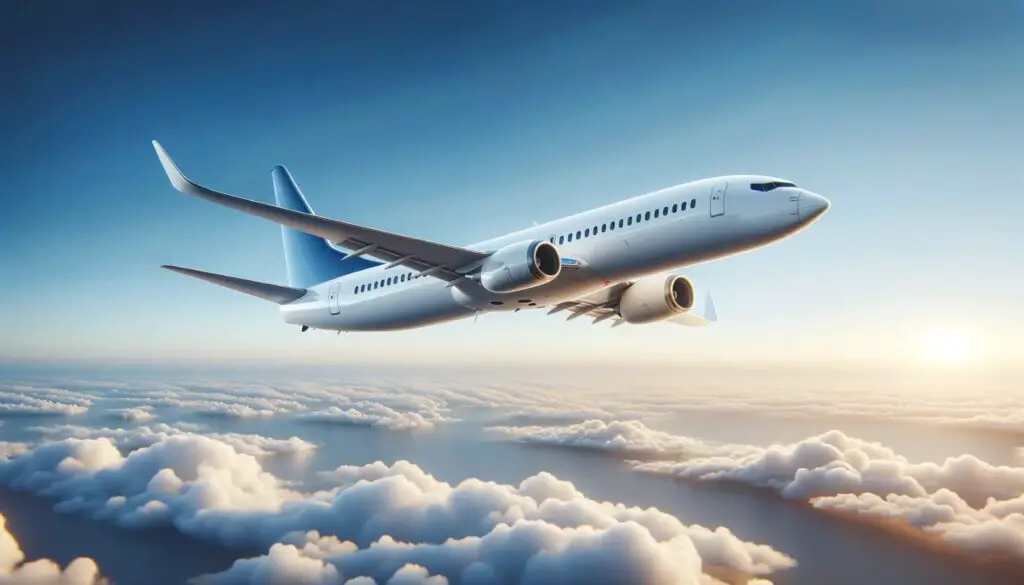 8 pros why SkyWest Airlines is a good airline
SkyWest performs remarkably well in certain areas and offers benefits you may not enjoy with other regional airlines. These are the 8 reasons why SkyWest Airlines is a good airline.
SkyWest Airlines is a reliable carrier with impressive on-time performance
SkyWest is a dependable regional operator with good on-time performance just like the major airlines for which it operates flights.
According to OAG, the renowned global travel data provider, all the major airlines for which SkyWest operates flights have impressive scores for on-time performance, ranging between 77% to 83%.
This means the planes arrive or depart within 15 minutes of the scheduled times for up to 83% of the time.
Additionally, SkyWest rarely cancels flights unless extremely necessary, like in the case of very harsh weather or security concerns.
SkyWest is a safe airline to fly with
SkyWest is a safe regional airline to fly with, and all its partner airlines have consistently ranked among the safest airlines globally.
According to AirlineRatings.com, a trusted aviation safety data provider, all of SkyWest's partner carriers pride themselves in being among the top 20 safest airlines globally out of 385 carriers.
The AirlineRatings evaluation looks at a comprehensive range of critical factors, including industry-leading safety initiatives, fleet age crashes over 5 years, serious incidents over two years, government audits, and audits from aviation governing bodies and lead associations.
SkyWest stands out because it has amassed an amazing record of safe operations over its 50+ years and is accepted as one of the industry's most experienced regional airlines.
Customers are highly confident flying with SkyWest
SkyWest states on its website that through its partnerships with the major carriers, it has carried over 40 million passengers as of 2022.
That's quite a feat most regional airlines can't boast of, and it is only fair to say that millions of customers are happy with SkyWest's services.
A recent J.D. Power North America Airline Satisfaction Study also gives a favorable customer satisfaction ranking for SkyWest and its major partner airlines.
The assessment examines eight factors: inflight services, baggage, boarding, and various costs and fees.
Moreover, on popular travel review websites like TripAdvisor, travelers generally leave more positive reviews on their experience with SkyWest.
It is easy to make reservations and check in for flights
Making reservations with SkyWest is straightforward and hassle-free, as you can quickly do it online via the partner airlines' websites and mobile apps.
Alternatively, you can call their reservation lines or book flights at the respective hubs.
As an eligible flyer, you can check in online 24 hours before departure or physically check in at a hub.
SkyWest advises that in order to book, track, or check in for a flight, you should visit the websites of its respective partner airlines. Be sure to check the airline's combined route map.
SkyWest gives you the flexibility to make changes to your flights
SkyWest offers customers greater flexibility to change their flights and charges no cancellation fees, allowing travelers to change their flights more easily and with peace of mind.
This also goes with its partner airlines.
For example, while United used to charge a $200 fee for changing your flight, it has recently removed the fees for changing or canceling domestic flights.
Delta and Alaska also dropped their cancellation fees.
This comes in handy, considering the fact that you might have to deal with critical family matters, rescheduled appointments, and unforeseen incidents.
You can enjoy the benefits of the partner airlines' loyalty programs
SkyWest doesn't expressly offer a loyalty program for frequent flyers.
However, passengers who buy tickets directly through Delta, United, Alaska, and American Airlines can still earn the airlines' mileage points and redeem the benefits.
For example, Alaska's Mileage Plan is a competitive loyalty program that gives travelers many options to earn miles quickly, and you can redeem award tickets from as few as 5,000 miles.
You can also sign up for Delta's SkyMiles loyalty program for free and earn redeemable points that never expire when you fly with SkyWest through Delta Connection.
Understandably, United's MileagePlus loyalty program offers frequent flyers the most award destinations compared to other U.S. airlines.
You can work your way up, gaining rewards and benefits like early check-in and priority boarding with the more miles you earn, and there are up to 80,000 bonus miles.
It has the broadest route network for a regional airline
SkyWest is the sole regional carrier with the largest route network covering 249 cities in 43 states, Washington D.C., 6 Mexican cities, and 4 Canadian provinces.
And unlike most small regional carriers that only have a few hubs, SkyWest has 11 hubs.
This makes it easy and convenient to plan your travel without worrying about making several flight connections or being forced to live near a hub.
SkyWest's customers can enjoy the Star Alliance benefits
SkyWest is not directly part of any airline alliance, but passengers flying with it who are customers of its partner airlines can still enjoy the benefits that accrue to Star Alliance members.
Notably, the Star Alliance network is the largest airline alliance globally, and its member airlines can offer unique perks to their customers.
For example, United's MileagePlus customers can earn and redeem award miles on other popular carriers like ANA, Lufthansa, and Swiss Air Lines.
2 cons why SkyWest Airlines is a bad airline
While SkyWest is a dependable regional carrier with lots of perks and benefits to its name, it also has a few things that bother some travelers.
These are the 2 cons that make SkyWest Airlines a bad airline.
The seating is smaller and less comfortable on some planes
SkyWest operates some small planes like the Bombardier CRJ200, which are smaller, and their seats might feel a bit cramped.
They also have smaller overhead compartments and windows, which could contribute further to the experience, giving the feeling of an endless long flight, even if it's just a short domestic flight.
SkyWest doesn't fly outside North America
As of now, SkyWest's route network includes only the U.S. and select destinations in Mexico and Canada.
That said, travelers who enjoy the airline's services and would love to fly outside North America are forced to look elsewhere.
SkyWest Airlines alternatives
SkyWest may fail to check all the boxes as far as your expectations go. So, depending on your specific needs and preferences, flying with an alternative reputable carrier might make more sense.
These are the best alternatives to SkyWest Airlines: