Have you ever settled in your hotel after a long day and, suddenly, housekeeping knocks? It can be annoying, especially if you want to have alone time or time to work.
We primarily treat hotel rooms as our own houses, and mostly we do not want anyone bothering us now and then. This article will share tips on what to do if housekeeping knocks.
Here's what to do when housekeeping knocks
When housekeeping knocks, go to the door and ask them to return later, i.e., if you do not want to let them in immediately. If you're leaving in a few minutes, give them a specific time to return or let them in immediately. They will enter your room if you do not respond because they have your room keys.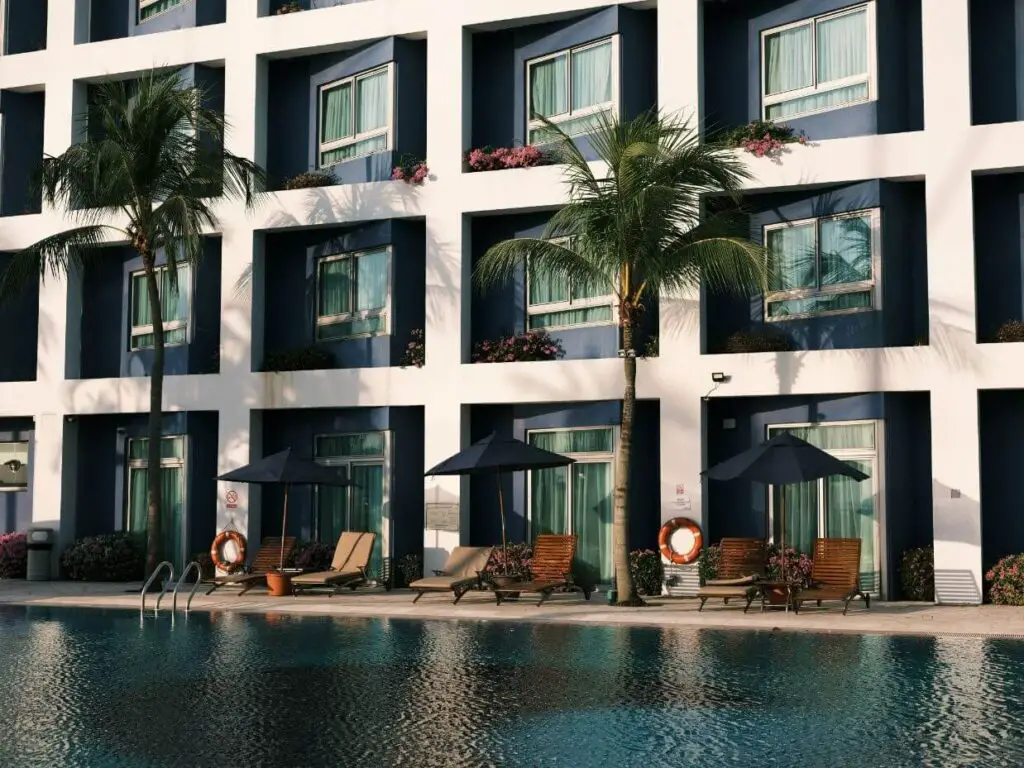 When housekeeping knocks tips
When housekeeping knocks on your door, you can tell them to come in or ask them to return later. Let's look at what to do in various scenarios when housekeeping calls.
If you are going out later in the day, tell them to come back at a specific time when you will already be gone.

This saves you from dealing with them every ten minutes when they come back to check if you are gone.


Instead of yelling inside the room, try to go to the door. Open it and tell them to come in or come back later.

Sometimes if you shout from inside the room, the employee might not hear, and they'll assume you are in.

This leads to housekeeping entering the room.

If you do not mind them being around, you could let them in during your free time.

Take a walk or stay out on the balcony as they clean. Sometimes it is uncomfortable for employees to be watched as they do their work.


If you will be checking out late, ensure you relay the information to the check-in desk. You can say that you will be on a work call or trying to catch up on sleep.

Specify when you will be moving out of the room to the housekeeping and the check-in desk.

This is because housekeeping will have orders to clean all rooms that are checked out. The employee will just enter your room if your room is listed.

Emphasize the fact that you do not want to be disturbed.


Hang the do not disturb sign. If housekeeping sees the sign, they rarely knock.


Sometimes, some people check out of the hotel and do not remove the do not disturb sign, so you will find that housekeeping will not, and if there is no response, they let themselves in.

To avoid this, make your sign and pin it on the door. It can be something like, "Please do not enter. I am busy."


In many hotel rooms, there is always a deadbolt on the door. So if the do not disturb sign does not work, ensure you lock the door on the inside.

So that even if housekeeping lets themselves in, they can not enter the room.


Some hotels have the option to be put on a permanent do not disturb list.

In others, you can request to be on the late-check-out list.

These hotels make sure they communicate your requests to housekeeping. So instead of housekeeping coming to your door, you can request them when you need cleaning done.
See related: Can You Smoke On Hotel Balconies?
Put up "The Do not disturb" sign
Putting up a do not disturb (DND) sign shows that you do not want to get disturbed. It could be because you are working, sleeping, or having a spa day in your hotel room. A DND sign is unique depending on the hotel you visit, and every person can have one.
However, in some cases, housekeeping ignores the sign for various reasons. They include:
There have been cases where people checked out and forgot to remove the sign.


You did not say at the front desk that you would be checking out late.


In case an emergency such as a 911 call comes from that room.


If housekeeping suspects violent behavior is happening in the room. The management might think you are destroying their property.


In case there is a report of water leaks from the room.

So sometimes, the do not disturb sign is insufficient to keep housekeeping away. You can either put up your sign or deadbolt your door.
What time does housekeeping knock?
Most housekeeping will knock on your door from as early as 8.00 a.m. Some hotels establish that no guests should be disturbed till around 10.30 a.m.
If you put a do not disturb sign, housekeeping will most likely not knock on your door.
Also, on weekends, housekeeping sticks to knocking at 10.30 a.m. Some housekeepers are often trained by management about the type of people staying at the hotel.
Suppose the people who frequent the hotel are gone by 8.00a.m, you will find housekeeping stating their duties then.
The typical hours of cleaning are from 10.30 a.m to 6.00 p.m.
How long time does it take for housekeeping to clean your room?
A housekeeper with sound equipment and proper training can clean a room in under 30 minutes. Most housekeepers are trained on what to do when cleaning a room. In cases where the room's owner had a party, the maximum time is 45 minutes.
Housekeepers follow the ten-step rule to ensure every place is clean.
They start with your bed, clear out the rubbish, dust the room, clean the bathrooms, and ensure every hotel-given facility is topped up, i.e., sugar, coffee, or toiletries.
Conclusion
When housekeeping knocks, you can simply decline their request or let them in. it is advisable to open the door and let them know your request. I hope the above tips have given you an idea of what to do when housekeeping comes knocking.
Sources
https://www.youtube.com/watch?v=m3oTx5KHGls
https://www.hotelmanagement.net/operate/hilton-updates-its-do-not-disturb-sign-policy