Ever wondered why airlines give some passengers preferential treatment and how you might get such treatment? There is more to that, beyond what the eye can see.
The diamond medallion is a status that you earn when using Delta airlines. This article will outline a definition of a delta medallion member, different medallion tiers, and the benefits of being a diamond medallion member.
Here's how many delta diamond medallion members there are
Unfortunately, Delta has not disclosed the exact number of Delta diamond medallion members, so determining the total is somewhat of a guessing game. Diamond medallion members are the passengers who receive the highest priority from Delta Airlines.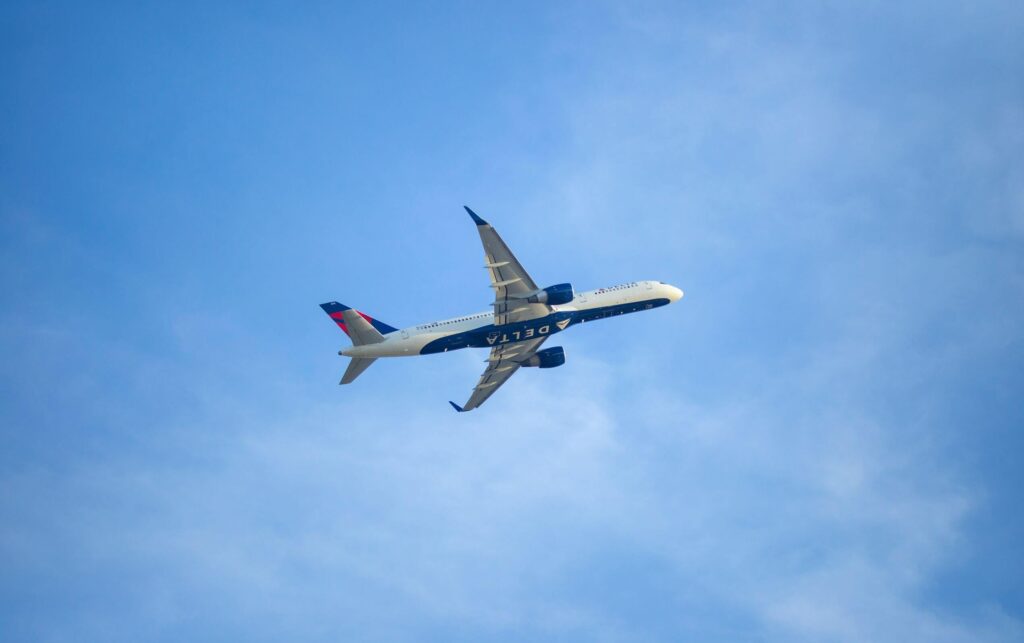 What is a delta diamond medallion member?
A delta diamond medallion member is a person who has the second highest Delta SkyMiles status. Delta medallion status is a program introduced by delta airlines that presents travelers with various rewards and privileges.
To become eligible for a medallion status, you must reach a certain number of traveled miles.
Any traveler can sign up for the medallion status and start accumulating miles for a certain medallion status.
The requirements for earning a specific medallion become difficult as you climb the medallion tiers. That makes the diamond medallion the most complex level to achieve.
However, the diamond medallion offers more privileges, such as free flights and complimentary upgrades, which make it worth it for people who love comfort and ease.
Delta Skyline measures requirements in terms of Medallion Qualifying Miles, Medallion Qualifying Segments, Medallion Qualifying Dollars, and Medallion Qualifying Dollars waiver.
Medallion Qualifying Miles (MQM) are graded by how many miles you have flown and how much you paid for the flight, depending on which class you are flying in.
Each flight you travel in has a standard number of MQMs. Also, by purchasing a high-fare class ticket, you earn more MQMs.
Medallion Qualifying Segments (MQS) are the number of flights you take in parts.
For example, if you are flying to Tokyo and you have to take another flight to Los Angeles, then you will earn one MQS for going to Los Angeles, one for going to Tokyo, and two for returning.
That adds up to a total of four MQS.
Medallion Qualifying Dollars (MQD) means that for every dollar you spend on a flight on Delta airlines, you earn one MQD.
Medallion Qualifying Dollars waiver is a discount on the number of MQDs required to achieve a certain level.
To earn the diamond medallion status, you have to fly 125000 MQMs or 140 MQS in 365 days.
You also have to spend $15000 MQDs. You can also receive an MQD waiver when you spend at least $250000 on an e-delta card.
The Different Medallion tier types
Delta has four medallion tier types; Silver, Gold, Platinum, and Diamond. Here is an overview of how to earn the different tiers and the privileges of each level.
Silver Medallion
It is the first tier and the easiest to achieve
It is worth $856; the value of a specific tier is determined by how much you must spend to obtain the status and privileges of the level.
You must have $25000 MQMs
Instead of the MQMs, you can have 30 MQSs
You must earn at least $3000 MQDs or have an MQD waiver
Its privileges include; free upgrades, 40% extra miles, priority at check-ins
Gold Medallion
It has a value of $2382
You have to earn 50000 MQMs
Or you can have 60 MQSs
You have to make $6000 MQDs or have an MQD waiver
Privileges include; free upgrades, priority at security lines, quicker baggage service, and 60% extra miles.
Platinum Medallion
It has a value of $5476
You have to earn 75000 MQMs
Or you can have 100 MQSs
You have to earn $9000 MQDs
Privileges include; free upgrades, priority at security lines, quicker baggage service and 80% extra miles, and same-day change privileges, among other benefits.
Diamond Medallion
It has a value of $10860
You have to earn 125000 MQMs
Or you can have 140 MQSs
You have to earn $15000 MQDs or a waiver
Privileges include; 120% bonus miles earned, free luggage, free same-day flight changes, free upgrades, and four other benefits.
What's the highest medallion for Delta?
Delta has introduced a new tier called the Delta 360. It is higher than even the Diamond medallion status.
Delta has not yet stated how to earn the Delta 360 status. However, delta explained some things about the Delta 360 tier, they include;
Delta will contact you rather than you requesting the 360 status
Delta 360 status is reviewed after 365 days (annually)
Joining the 360 class is determined by how much you spend rather than how many miles you travel.
Some privileges of delta 360 include;
Delta 360 members will have a direct phone number to agents if they need assistance. This means there is no waiting in line.
Members will be given an executive Skyclub membership card
Private transport in between airport gates
Members will receive custom luggage tags
Members will receive a clear membership card. Being a clear member means you will not have to wait in security lines.
See related: Is LAX Busy On Christmas Day?
Delta diamond medallion benefits
Diamond Medallion members can choose benefits from a "perks pool" essential to the traveler.
The choices have a value of up to $2000. They include;
Four international upgrades
Eight national upgrades
Two global and four national upgrades
Sky club membership card
You can award your gold medallion status to a friend.
One 25000 bonus Skymiles
A $200 Delta voucher or a $200 Tiffany and company gift card
The other benefits include:
You can earn more miles when you have a diamond status
You can have "roll over" MQMs; this means that when one year ends and you still have MQMs, Delta adds to the current year status. This gives you a head start in earning the level again.
A "clear" membership card that helps you to have priority at the security desk
Free luggage
Waived charges on changing flights
You will have access to the VIP customer care phone line
Sources
https://www.delta.com/us/en/skymiles/medallion-program/diamond-medallion-status
https://www.delta.com/content/www/en_US/skymiles/medallion-program/choice-benefits/choice-benefits.html
https://www.delta.com/us/en/skymiles/medallion-program/how-to-qualify