Are you in need of an all-day-long, all-weather jacket? This is where Arc'teryx Atom Lt and Patagonia Nano-Air Jackets compete.
Comfort, warmth, and breathability are the top specifications that make a jacket special and these attributes are synonymous with both Arc'teryx Atom LT and Patagonia Nano-Air Jacket as Patagonia is less warm while Arc'teryx is less breathable.
This article articulates individual specifications in terms of comfort, insulation, and the warmth of each and then lists their differences. Stay tuned to learn which between the two is superior to the other.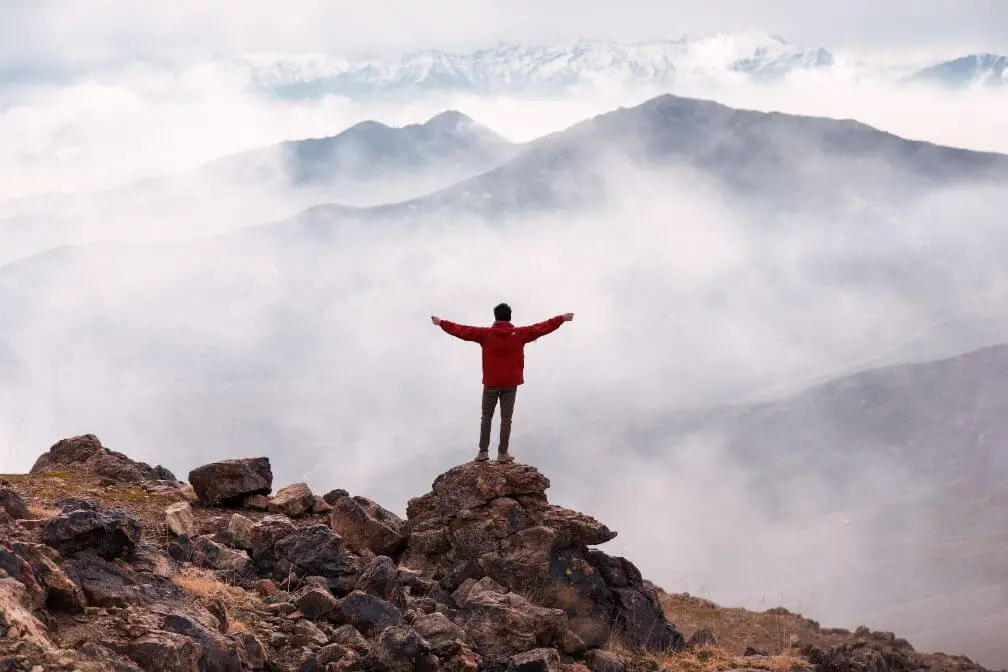 Arc'teryx Atom LT Jacket
Arc'teryx Atom LT Jacket is a stylish lightweight synthetic outdoor hoody that is cozy and versatile making it a very popular piece as far as synthetic jackets are concerned.
It can be worn as an outer layer in fall and spring when the temperatures are bearable, but when temperatures deep down and the air becomes frigid, arc'teryx jackets are then worn as mid-layers.
This is especially during snow sports and other outdoor sporting or physical activities.
So, What Makes Arc'teryx Atom LT Great Pieces?
Insulation
Synthetic materials are great in insulation, making arc'teryx spot on. They are lined with 60% compact core-loft save for the panels on both sides which stretch providing a perfect fit.
Weather Resistance
Arc'teryx LT jackets are designed with the following;
Tall collar.
A Hoodie.
Adjustable hems.
And a great weather-resistant shell.
All the above attributes make the arc'teryx jacket a great weather-resistant piece.
Light Weight
Mostly during travel, people are concerned with the weight of an item because it determines how many clothes one is going to pack for the trip.
Arc'teryx put this into consideration in their design as the men's medium jacket weighs 12.9 oz making it a great feel when worn and when packed.
But its disadvantages lie in the fact that these great pieces do not come with stuff packed to stuff in the jacket, making it hard to pack.
Comfort
Arc'teryx has a combination of perfect insulation, lightweight, and weather resistance that makes it slim and comfortable to wear anywhere and in different weather conditions.
That is because comfort is a priority with clothing.
Price
The price of Arc'teryx LT jackets stands at $259 which is a little pricey but worth it.
This is given the fact that Arc'teryx LT pieces are rated at 4.8 out of five which is a universal confirmation that they are worth the price and therefore a try.
Patagonia Nano Air Jacket
Patagonia Nano air jackets embody everyday use as well as outdoor activities, including aerobics, hiking and even skiing in the snow.
Equally made from synthetic material, they offer softer and more breathable pieces as compared to Arc'teryx Atom LT jackets.
Listed below are its special specifications that make them stand out above other competing models such as Arc'teryx LT Jackets;
Insulation
Warmth And Comfort
Price
Breathability
Environmentally Friendly
Insulation
Patagonia Nano jackets have full-range insulation of 60g. It enables the jacket to precipitate moisture, therefore, avoiding sweat from building and stocking up.
This allows for the jacket to be dry and warm all the time, which is a great advantage because it's an all-day outfit.
Warmth And Comfort
Patagonia Nano-Air Jacket brings unparalleled warmth and comfort, enabling it to be worn all day long because it offers a top-notch cozy and comfortable feel.
For this reason, a lot of people will wear it outdoors while performing light exercises such as aerobics and other types of exercises and even when indoors hiking or sporting.
For this reason, it falls into the category of all-around outfits.
Price
Since this product offers hooded and non-hooded pieces, the two will vary in price.
The non-hooded Patagonia Nano-Air Jacket goes for $249, while the hooded jacket is slightly in price and goes for $299.
The jacket is definitely worth the price because it offers superior comfort and warmth.
Breathability
The Patagonia Nano-Air Jacket can moderate temperatures, enabling one to be in it all day long without needing to take it off when temperatures get hot.
This fantastic sense of breathability is the jacket's greatest selling point and its source of great comfort.
Environmentally Friendly
With the growing need for the use of environmentally friendly products, Patagonia Nano jackets score a great deal on this.
While its shell is 87% recycled, the lining on the other side is 40% recycled, which makes it safe not only for the environment but also for the workers in the industry and consumers who wear it daily.
Now, Which Is A Better Product Between The Two?
Each product has its strengths and weaknesses similar to Arc'teryx Atom LT Jackets and Patagonia Nano-Air Jackets.
Arc'teryx Atom LT Jacket synthetic material is 20D, has an insulation power of 60g or 80g core loft compact, weighs 11.3 oz while the Patagonia Nano-Air Jacket fabric is 33D, insulation of 60g full range, and weighs 9.5 oz making it packable.
The attributes that make each lovable are the following;
| | |
| --- | --- |
| Arc'teryx Atom LT | Patagonia Nano Air Jacket |
| Is extremely versatile. | Incredibly soft and super comfy. |
| Has superior style and quality. | Long-lasting |
| Can be interchanged for everyday use and training. | Great for favorable weather conditions as well as in cold weather conditions. |
| Its hybrid version is more accommodating and fits well in its unique athletic signature. | The slim fit makes it great for outdoor and indoor physical activities. |
| Its shell fabric is of high quality | Easy to wash |
Attributes that do not work well for the two sets of jackets;
| | |
| --- | --- |
| Arc'tryx Atom LT | Patagonia Nano Air Jacket |
| As compared to its other counterparts, it has poor breathability performance. | Not a good windbreaker hence not warm enough during colder and windy days. |
| Does not come with a stuff sack hence not packable. | Its chest pocket is too narrow making it hard to stuff down the jacket. |
Related: Best Chest Pack For Backpacking And Hiking & Jacket vs. Vest When Hiking
Is Atom LT good for winter?
Arc'teryx Atom LT is a lightweight, thin hybrid that provides better breathability and is great for working out in colder winter temperatures.
As companies work around the clock to produce better and improved versions to encompass better insulation, weight, breathability, warmth, and comfort.
Atom LT is a top-notch product that has stretchable side fleece panels making it a slim fit.
In the cold seasons of winter, Atom LT can be worn as an outer layer when the temperatures are 5 degrees Celsius up to when the temperatures drop to -10 degrees Celsius.
Final Thought
When the seasons change and the temperatures outdoors drop, then it's time to put on better-insulated jackets.
Arc'teryx LT jackets are better insulated but breath poorly, while Patagonia Nano-Air Jackets are suitable for all-day and when engaging in various activities. Its downside is only that you will need to top up another layer of cloth when temperatures drop.