Do you want to know what time the airport closes?
This article will discuss some popular airport schedules, what time some airport facilities close and whether it is safe to sleep in an airport.
Here's if the airport closes
Yes, airports close. Some airports close due to the lack of people at night or maintenance issues. In some cases, it is due to curfews that are in place to reduce noise disturbance by planes. Curfew limits the number of hours an airplane can fly to ensure the people in the area have a good night's sleep without noise.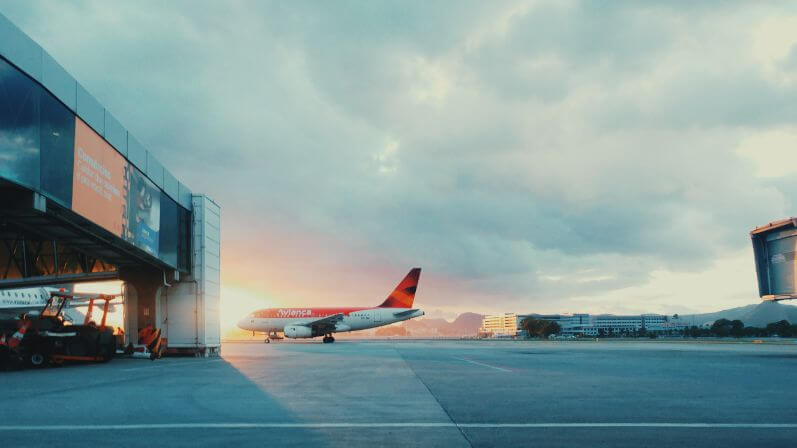 The largest 16 Airports schedule
Budapest Ferenc International Airport
This airport in Hungary closes between midnight and 5.00 a.m due to a night flight midnight ban.
Buffalo Niagara Airport
You may not know that Buffalo Niagara International Airport is the busiest airport outside of the New York City metropolitan area and ranks the third-busiest airport in New York.
It closes between 3.00 a.m and 4.00 a.m due to cleaning purposes.
Amsterdam Airport
Amsterdam airport is in the Netherlands and is known informally as Schiphol Airport. It is about 5 miles southwest of Amsterdam.
It operates until midnight and opens at 4.00 a.m; because there is less traffic then.
Denver International Airport (DEN)
It operates between 4.30 a.m – 6.00 p.m. The bridge security checkpoint and the north security checkpoint close at 6 p.m and 8 p.m, respectively.
Cologne Bonn Airport
This airport, located in Germany, is the third largest in terms of cargo operations and the seventh-largest passenger airport in Germany.
Pre-pandemic, the airport recorded upwards of 12 million passengers passing through it 3 years in a row (2017, 2018, and 2019)
It operates until midnight and opens at 5.00 a.m.
Zurich Airport, Switzerland
It is the largest international airport in Switzerland and operates between 6.00 a.m – 11.30 p.m due to noise curfews in Switzerland.
LaGuardia Airport
Laguardia Airport in East Elmhurst, Queens, New York City, closes at 12.01 a.m and opens at 6.00 a.m due to the nighttime curfew.
However, the management may extend the curfew in lousy weather to accommodate delayed flights.
Heathrow International Airport
It closes at 11.30 p.m and opens at 6.00 a.m. However, Heathrow is allowed by the London government a maximum of 5800 flights at night.
Los Angeles International Airport
It is usually open for 24 hours, but the security checkpoints close from 2.30 a.m and opens at 4.00 a.m.
Gatwick International Airport
It closes at 11.00 p.m and opens at 7.00 p.m. Due to a noise ban curfew.
Adelaide airport
It closes at 11.00 p.m and opens at 0400. Mostly it closes to keep the homeless from sleeping there.
Essendon Fields Airport
It closes at 2300 and opens at 0600
Gold Coast Airport
It opens from 4:30 a.m. to 11:00 p.m. Between 11:00 p.m. and 4:30 a.m. The terminal is locked down for security concerns.
Sydney Airport
is open every day from 2:30 a.m to 11:00 p.m. The airport has a curfew from 11 pm. Passengers and other people are not permitted to enter or sleep in the terminal during this period.
Frankfurt Airport
It opens at 5.00 am and closes at 11.00 pm.
London City Airport
It closes at 2200 and opens at 4.45 a.m.
What time does the airport post office close?
Most major airports open and closes within a short time. The opening time depends on when there is most traffic on the ground.
For example, the post office near Chicago O'Hare airport is open from 4.00 p.m until 7.00 p.m. It is located on the airport's premises, five miles from the terminal, and is accessible by car.
What time does the airport rental car close?
Most car rental closes at the same time as the airport. If the airport operates for 24 hours, then the car rental operates for 24 hours. For airports that close early, for example, the Sydney airport, the car rentals will run from 0400 to 2300.
That is because past 11.00 p.m no passengers are coming or going from the airport.
It is recommended to include your flight number when you reserve a car. So in case of a delay, other rental companies will wait for you.
See related: How to be removed from do not rent list & Are car rentals open on Christmas day
Can you stay at the airport overnight?
Yes, you can. Although some airports like the Amsterdam airport, which close at night, will not permit any passengers to spend the night and can even be hostile to passengers by throwing them out.
Check your airport guide to know its rules and schedules. In airports with 24/7 service, many passengers prefer to spend the night in the airport to catch the earliest flights.
Here are some tips if you plan to spend a night at the airport:
Head to the nearest terminal
If you have the opportunity, go to the passenger terminal. Most terminals have eateries, one-stop shops, and nice comfortable chairs. There are also free charging stations.
Acquaint yourself with some airport sleepers- there is safety in numbers. Some terminals have dim lighting and televisions. Look for a comfortable chair and settle for the night.
Look for a comfortable space
If the terminal is not accessible, you could try the ticketing area. Many airports do not open ticket counters until a few hours before departure.
Even if they are opened earlier, the employees will not issue tickets until a couple of hours before departure. The baggage claim area also has comfortable chairs you can sleep on.
Some airports, such as the Buffalo airport, have loud cleaning machines, especially during 0330 when they carry out cleaning. So may carry noise canceling ear muffs. Also, be aware that there may be foot traffic around 0400 when the airport opens.
Shop for some snacks
If you plan to spend the night at the airport, visit one of the convenience stores earlier at about 0930 to stock up on supplies.
Grab some snacks such as a bag of chips and some drinks, and now you can watch some television shows before going to bed.
For airports that close, you will not be able to get anything like food so prepare earlier.
Carry your toiletries
As I previously stated, some airports close, so you may not find essentials such as late-night toiletries.
So if you are going to spend the night in the airport, carry your toiletries in a carry-on. Sometimes, you may lose your suitcase, but at least you will have toiletries.
Ask for sleeping essentials.
Some airports provide airport sleepers with blankets or neck pillows. Especially if your flight was canceled or delayed due to bad weather, some airports even have a specified sleeping area with cribs.
However, if you are carrying luggage, ensure you keep it close to you. This is because some airports are not safe.
You could also introduce yourself to an employee and ask them to show you a secure sleeping area.
Another way would be to pay a night shift employee to watch over your luggage as you sleep.
Is it safe to sleep at the airport?
Generally, it is safe to sleep at the airport so long as you take the necessary precautions. Some airports offer sleeping areas where luggage is securely guarded. However, others do not guarantee that your luggage will be safe, especially if you sleep in a public place.
So if you plan on sleeping in an airport, go to an area with other people. Then you can take turns in watching each other's luggage.
If you do not feel safe at all, do not sleep. Some websites rank airports based on security so that you can research the one nearest you.
What are the earliest flights?
Most airports will let you through three hours before your flight if you have previously checked your bags. This, however, varies from airport to airport. You will not be able to pass through security until your luggage has been checked in.
Check-in desks are open two hours before departure in North America and Europe. Depending on local rules, you can drop off your checked luggage three to five hours before departure on foreign flights.
Airports will often only allow you to pass through security on the day of your flight. Some airports, however, entitle passengers with very early flights to stay the night at the airport. Security desks are usually closed at night and open only two hours before the first departure.
Because each airport has slightly different laws, the best action is to contact the airport directly. You can bypass security at the majority of US airports:
If you leave before midnight on the same day, you can go through security as soon as it opens ( 4:00-6:00 am).
If you want to leave after midnight but before security closes for the night, you can do so after 4:30 p.m.
See related: Can You Uncheck In For A Flight & Why Do I Set Off Airport Body Scanners Groin
Conclusion
Not all airports have 24/7 service. Some airports close at night due to various reasons such as maintenance or nighttime curfews. You can look online to see whether your airport has 24 hours service.
If you plan to spend the night in an airport, ensure you keep an eye on your luggage. Not all airports are safe so consider making an acquaintance with an employee who can look at your luggage.
Sources
https://www.gov.uk/government/uploads/system/uploads/attachment_data/file/330354/night-noise-decision.pdf
http://www.infrastructure.gov.au/aviation/environmental/curfews/SydneyAirport/SydneyCurfewBrief.aspx
https://web.archive.org/web/20070717055137/http://www.dft.gov.uk/press/speechesstatements/statements/nightflyingrestrictionsathea5940