Have you been in a situation where your travel arrangements changed after booking the flight? Sometimes it is inevitable due to unforeseen circumstances.
We'll go over everything you need to know about unchecking in for a flight, then we will discuss whether there are any charges you might incur. Keep reading.
Here's if you can uncheck in for a flight
Yes, you can opt out of a flight. However, airlines do not make it easy for you, and you may pay twice as much for a refundable ticket and a cancellation fee. You can cancel your flight free of charge within 24 hours of booking. Some airlines will cancel your flight for free if you have proper documentation demonstrating an emergency.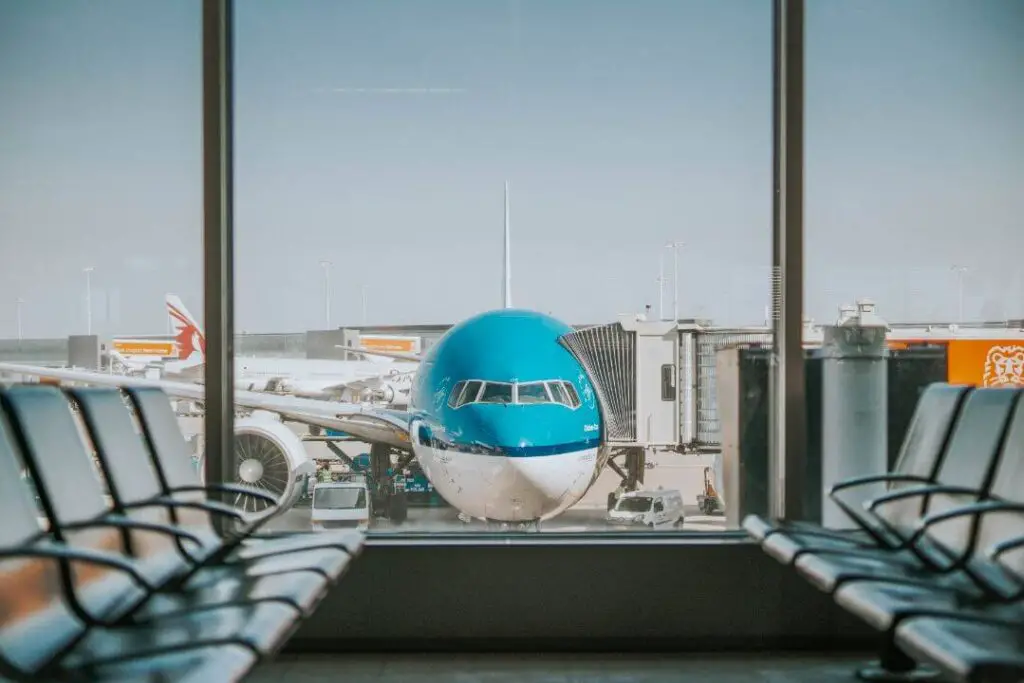 How to uncheck in for a flight
You can uncheck in for a flight by contacting the reservations before the flight takes off. This will retain your ticket value. Depending on the airline, you might pay a cancellation fee.
Here is how you can uncheck in for a flight at different airlines.
Ryanair airline
Ryanair launched a new 'uncheck' service for passengers. The service enables passengers to change or cancel their reservations online.
All you need to do is call the Ryanair airline reservation center, which will allow you to re-access the "manage my reservation" section.
You have to pay $15 to reassess the section.
American Airlines
If you want to uncheck in for your American Airlines flight, contact American Reservation before the intended departure of your flight to retain the value of your ticket.
Depending on the fare paid for the ticket, you might be charged a cancellation fee.
See related: American Airlines ticket pending
Delta airline
On delta.com, you can cancel your flight before departure in the following steps:
Go to the delta trips detail page
Locate your trip
Select the bar "need to cancel?"
Click "start flight cancellation"
There, you will be guided through the uncheck-in process
You must review your flight details first and check in before 24 hours. You can contact the Frontier customer care desk or simpl
If you are sure you want to uncheck in, confirm, and the process will be finalized
Depending on your ticket and reason for cancellation, your remaining ticket value will be granted as a Delta eCredit or refunded to the original source of payment.
Delta does not charge any change or cancelation charges
United Airlines
Here is the procedure on how to uncheck in at United airlines if you booked online:
Go to United's website and access your United account
On the HOMEPAGE, click the "MY TRIPS" icon
Click "MANAGE TRIP" to access the change/cancel flight menu bar
At the top of the screen, you will see a "CHANGE or CANCEL FLIGHT" button; click it
Follow the given instructions, and your flight will be canceled
United Airlines sends you a voucher for your paid ticket to use toward a future flight
If you did not book online, call UNITED's customer care to cancel your flight.
See related: Air Canada or United Airlines
Frontier airline
Frontier airlines refund the full amount if you only cancel the flight online. Here is how you do it:
Login into flyfrontier.com
Click "MY TRIP" and put in the confirmation code
Also, enter the traveler's last name
Click the search bar and look for your flight details
Click "cancel reservation"
Follow the instructions to finalize the cancellation
Reasons to uncheck in for a flight.
A person's travel arrangements may change for a variety of reasons. Some reasons may be considered acceptable by some airlines, and you may obtain a refund for an airline ticket or related services such as baggage or seat fees.
See related: Should I Pay For Seat Assignment On Allegiant?
The following are reasons to uncheck in for a flight:
Ailment or injury
These are the most frequent causes of trip cancellation. No one wishes to travel while they are ill. Injuries can also make travel difficult, particularly on an airplane.
In addition to personal injury or illness, if your family member is sick, you may receive a refund if you cancel before24 hours.
Death.
Similarly, most airline policies will refund you if a family member dies unexpectedly before your departure.
Natural disasters.
Cancelation is typically not charged if a storm or other natural disaster strikes a location after the coverage is acquired.
Death of your host
If you were traveling to visit a friend in another country and they suddenly died, you can uncheck in for your flight because you have nowhere to stay even if you go.
In case of a break in
If you receive a call that your home was broken into or destroyed, you might have to cancel your flight plans and go home.
You can also uncheck in from your flight if your vehicle is damaged in an accident before taking off.
Deployment in the Military or Jury Duty
You may have planned a vacation trip months before you received a notification that the military has deployed you, or you are needed on a jury.
Airlines consider this a viable reason for a refund without incurring any charges.
Can you change your flight without a fee?
You certainly can. There are only a few options for changing your flight without paying a cost. However, it is frequently dependent on the airline's policies and whether you have insurance coverage.
Here are several strategies to avoid or at least mitigate the impact of a high ticket adjustment fee:
Change your flight within 24 hours
If you suddenly change your mind about the itinerary you just booked, you can cancel your ticket free of charge within 24 hours of purchase. According to a statute enacted by the United States Department of Transportation, this rule applies to all tickets purchased more than one week in advance.
However, American Airlines is innovative in this regard, enabling you to reserve a ticket at a specified price for 24 hours before payment.
Still, once you pay, there is no going back.
Also, purchasing a ticket through a third party carries more significant risk. However, travel websites like Expedia offer a speedy cancellation option within 24 hours.
Before sixty days pass
If the 24-hour window has already passed and your flight is not until a month later, you still have time to change the flight.
JetBlue and Alaska airlines allow modifications like this; Alaska waives the change fee, and JetBlue charges only around half of the standard change fee.
Flexible fares or add-ons.
If you think you need to change your flight, you could purchase a flexible ticket or an add-on that makes changing your flight cheaper.
You may have to pay a little money to change your flight, but it is better than spending the whole amount.
Most airlines let you adjust for free if you are flying first class.
Swap to another same-day flight.
If you want to change the flight due to the departure time, you can swap with another flight on the same day. It is cheaper than paying the change fee.
See related: Are First Class Tickets Refundable
Can you cancel your flight for free within 24 hours?
According to the US transportation department, airlines must issue a full refund for flights canceled within 24 hours. Regardless of the reason for cancellation, airlines should return the whole amount without deducting any charges if the 24-hour window is still open.
However, an airline can only issue a full refund if you booked with the airline directly, either by phone or through their website.
If you booked through a third-party agent, you could only get a refund from the agent and not the airline.
Agents can apply for the 24-hour refund policy and decide if they want to extend the same to their customers.
See related: What Does Seat Request Mean
Conclusion
Points to remember are if you want to uncheck in for a flight, do it before 24 hours. That way, you will not be charged for canceling your flight. However, this depends on the airline you are using. Some airlines might charge you if you uncheck in.
If the 24-hour period has already passed, you can uncheck it by calling the customer care desk and uncheck in. Also, you can cancel before sixty days elapse if you had booked an earlier flight. I hope this article clarifies whether you can uncheck in for a flight.
Sources
https://www.transportation.gov/individuals/aviation-consumer-protection/refunds
https://www.transportation.gov/airconsumer/notice-24hour-reservation