In today's modern adventure, choosing an airline is similar to choosing a doorway to your journey, just as important as the destination itself.
Airlines are the vessels that transport us across the globe, and the choice between them can positively or negatively impact your trip narrative.
Two standouts among the many alternatives: Air Canada and United Airlines. As we begin this comparison journey, we will unfold the features of their offering, such as comfort, reliability, safety, customer care, and a brief history of the two brands. However, this article will help you decide on your next trip.
Here are the main differences between United Airlines and Air Canada
The primary distinctive between United and Canada Airlines encompasses several factors, such as routes, loyalty programs, in-flight amenities, and customer relations. For instance, Air Canada is best known for its customer service, and United Airlines, on the other hand, is known for its cost-effective nature and more route coverage.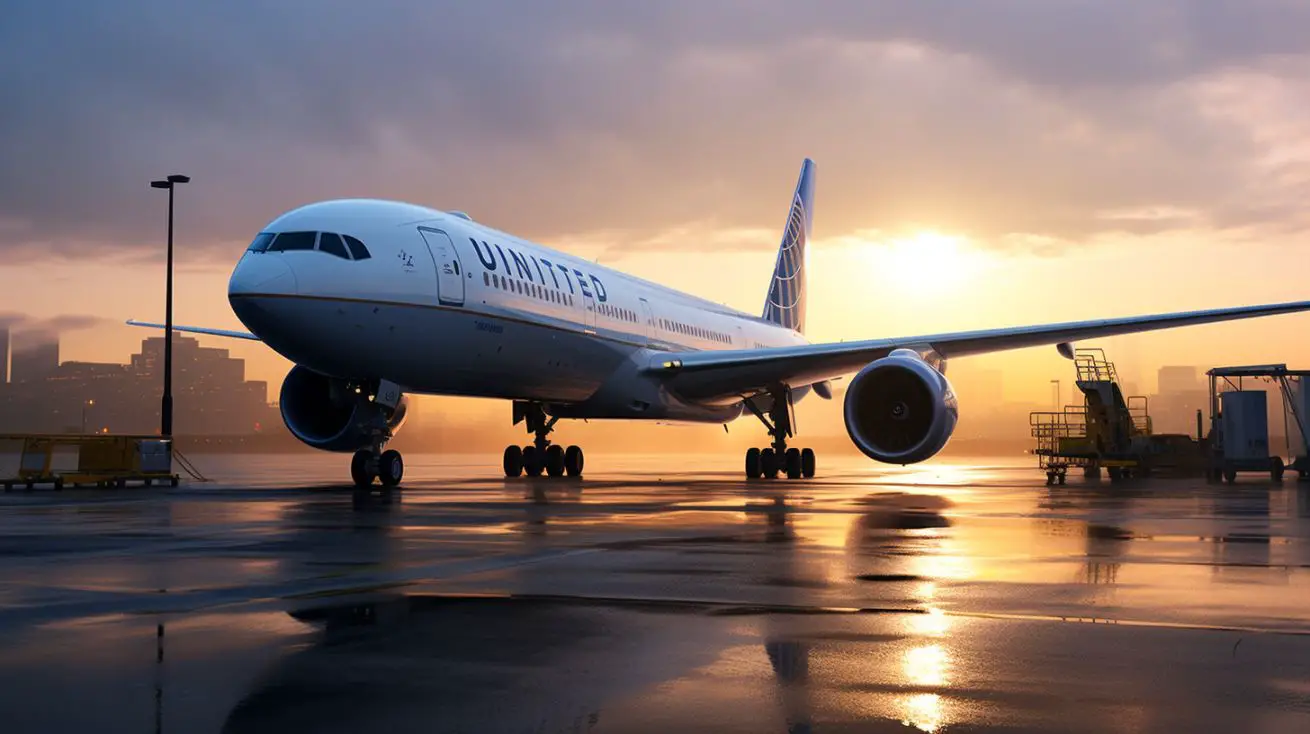 Quick overview comparison
| Factor/Attribute | Air Canada | United Airlines |
| --- | --- | --- |
| History | Founded in 1937; 222 destinations | Founded in 1926; Global fleet |
| Safety | Confidential client data | Confidential client data |
| Pricing | Competitive pricing | Competitive pricing |
| Loyalty | Aeroplan rewards | MileagePlus rewards |
| Service | 24/7 support; Active on social media | User-friendly app; Special needs support |
| In-flight | Diverse dishes; Entertainment; Free Wi-Fi | Fine dining; Entertainment; Selected Wi-Fi |
| Reliability | Good time management | Good time management |
| Comfort | Variety seating; In-flight amenities | Ergonomic seats; Premium cabins; Enhanced amenities |
A Brief Overview of Air Canada and United Airlines
Air Canada
Founded in 1937, the airline has become the most-known airline for transporting passengers and cargo to 222 destinations.
The airline originated from the Trans-Canada Airline. This airline has blossomed to be Canada's emblematic aviation.
Today, it cultivates an unimaginable web of domestic and worldwide routes hosting countless travelers annually.
United Airlines
It traces its root to Varney Air Lines (VAL). United Airlines was born in 1926 in Boise, Idaho.
United Airlines has emerged as a renowned airline in the United States, spanning domestic to international services.
The exemplary service boasted by United Airlines is pioneered from the spirit of aviation that existed in the early days.
United Airlines has risen to be one of the largest global fleets, navigating across all the continent's routes that unite cities far and wide, making them like a small village.
Understanding The Key Factors of Air Canada and United Airlines
Safety of records: Assurance of information
When it comes to the realm of travel security, the customer's data is kept confidential. This is the pillar of every traveling agency.
Both Air Canada and united airlines share common devotion when safety is brought to the table.
Staff maintains the confidentiality of clients' data, offering an unshakable aura of assurance.
Pricing and Worth: navigating the realm of cost
When it comes to air selection, ticket cost often stands as an important factor. Money can positively influence the individual choice between Air Canada and United Airlines.
Both companies offer an array of competitive pricing structures.
The prices cover different travel desires and other considerations. Some specific details are considered to evaluate the pricing and cost of travel, including travel dates, class of service, and available promotions.
This helps travelers to examine and make an informed decision about which airline aligns best with their financial considerations and travel aspirations.
Loyalty program: Enticing rewards
Nothing feels good when you do not have to use your money or get the deal done, especially for free. Two popular airline brands enticingly offer loyalty programs.
For globetrotters travelers, loyalty programs hold something special in their hearts as the program can turn their ordinary travel into an exciting exploration of benefits.
Aeroplan rewards is one of the famous loyalty programs rewards for guests. You can earn these rewards points and redeem them to cater to different airplane services.
You can acquire these points through frequent travel and bookings using your credit card.
On the other hand, united airlines have MileagePlus rewards, which allow access to an array of rewards such as boarding privileges, access to the high-end lounge, and many others.
Taking a closer at the Customer service
Customer relation is paramount in the travel industry; customer care molds the entire journey experience of the passenger.
Both Air Canada and United Airlines put much effort into ensuring the satisfaction of customers. Customer support ensures a seamless transition and comfortable journey from departure to arrival.
Air Canada's approach toward customer care has gained recognition for its commitment to unwavering passenger support and satisfaction.
These can be witnessed through round-the-clock support, 24/7 customer service through different communication channels such as email, phone, and live chat.
Airline Canada also goes the extra mile in helping travelers with special need assistance. Passengers with disabilities, medical conditions, and other unique needs can find Airline Canada as their favorite flight.
Another way that Airline Canada has taken to maintain its customers is by engaging them actively on social media platforms. Their interactive approach enhances their dedication to transparency in communication.
On the other hand, United Airlines has taken the following steps to ensure customer care and satisfaction; the airline has taken the initiative to commit to passengers' wellness, where they have come with app assistance.
The app helps customers to make bookings, receive real-time updates, and directly access customer support. The user-friendly app ensures a smooth journey for passengers.
Like Airline Canada, united Airlines supports special needs passengers with disabilities, including during boarding, in-flight services, and post-arrival arrangements.
Raising the In-flight Experiences: Journey beyond the skies.
The in-flight services bring an unforgettable journey of comfort and experience in the sky.
Air Canada and United Airlines offer in-flight service beyond the ordinary, from culinary indulgence to entertainment systems and free Wi-fI connectivity onboarding.
Air Canada's in-flight offerings
Air Canada cultivates an indulgence and engagement experience during the flight.
Delightful dishes: Air Canada elevates dining in the skies with its delectable dishes inspired by different cuisines. It offers tasteful plated dishes to savory snacks.
Entertainment: A collection of movies, tv shows, music, and video games are at passenger disposal through their in-flight entertainment systems. With all these options available, boredom is left far behind.
Staying connected: the airline offers free Wi-Fi, so passengers can stay connected with people on land and work while soaring at 30000 feet. You can imagine that!
United Airlines' in-flight offerings
United Airlines' in-flight experiences are equally encouraging:
Culinary craftsmanship: The airline embraces fine dining amidst the clouds. They provide exemplary service to passengers with different food dishes, from ordinary food to mastery of the art food served with the culinary presentation that resonates with the services.
Entertainment Galore: united airlines is installed with an entertainment system offering all the options suited to every passenger's preference. They range from movies, music, tv show, and many more.
Staying online while in the sky: On selected flights, United Airlines extends Wi-Fi connectivity, providing passengers with the ability to surf, work, or connect with loved ones while on the plane.
Reliability
Reliability is the key when it comes to travel agency companies. The two travel companies boast commendable records regarding time management and mitigating disruptions.
Despite the weather sometimes being unpredictable in the skies, these two airlines have developed ways to address these issues whenever it arises.
This assures the company's commitment to providing a steady and dependable travel venture.
Comfort in the plane
Comfort takes center stage for travelers, particularly during long flights. It comprises several aspects that set Air Canada and United Airlines apart.
Air Canada and United Airlines have distinct ways to elevate passenger comfort, influencing the travel experience.
Air Canada's Approach to Comfort:
Seating variety: The airline offers different seat categories, from economy to premium, enabling travelers to choose their desired comfort level.
Amenities: Blankets, pillows, and amenity kits enhance passengers' relaxation and well-being.
Entertainment choices: Passengers can enjoy diverse in-flight entertainment options like movies, TV shows, music, and games, making the journey engaging.
United Airlines' Comfort Approach:
The airplane has ergonomic seats, enhancing customer relaxation and satisfaction during prolonged flights.
In-Flight Services: United Airlines provides amenities like Wi-Fi, USB ports, power outlets, and many others catering to connectivity needs.
Premium experience: Premium cabins feature enhanced seating, more legroom, and personalized services, adding a touch of luxury and opulence
United amenities: United's premium service offers upgraded amenities such as comfortable seats, bedding, and better dining options.

In the modern world of travel and exploration, selecting the best flight or airline is not just about reaching your destination but choosing the best flight that will carry you through the skies, structuring your entire journey experience. Air Canada and United Airlines have blossomed as two of the most prominent sky-flight travel.
As covered above, the different distinctive factors differ between these two brands despite all having the passenger needs at heart, such as comfort, reliability, in-flight services, and many others. Considering the illuminated facets, Deciding your next adventure is now clear.