Are you planning to take a flight with Air Wisconsin in the near future? Information about its performance and offerings is essential to ascertain whether an airline fits your travel requirements.
This article will explore the advantages and disadvantages of flying with Air Wisconsin, covering various aspects of the airline's service. From the friendly staff, extensive route networks, and safety to competitive pricing, we will highlight the positive aspects that make Air Wisconsin an attractive choice for many travelers.
However, we will also address potential drawbacks, such as limited flight options, smaller aircraft, and baggage restrictions. It's essential to consider these factors to ensure they align with your travel preferences and requirements.
Here's if Air Wisconsin is a Good Airline
Air Wisconsin is a good airline because It offers affordable fares, making air travel accessible to many passengers. With over 30 destinations within North America, Air Wisconsin provides convenient connections. In addition, as a regional partner of American Airlines, passengers can access a broader network of flights and enjoy additional benefits.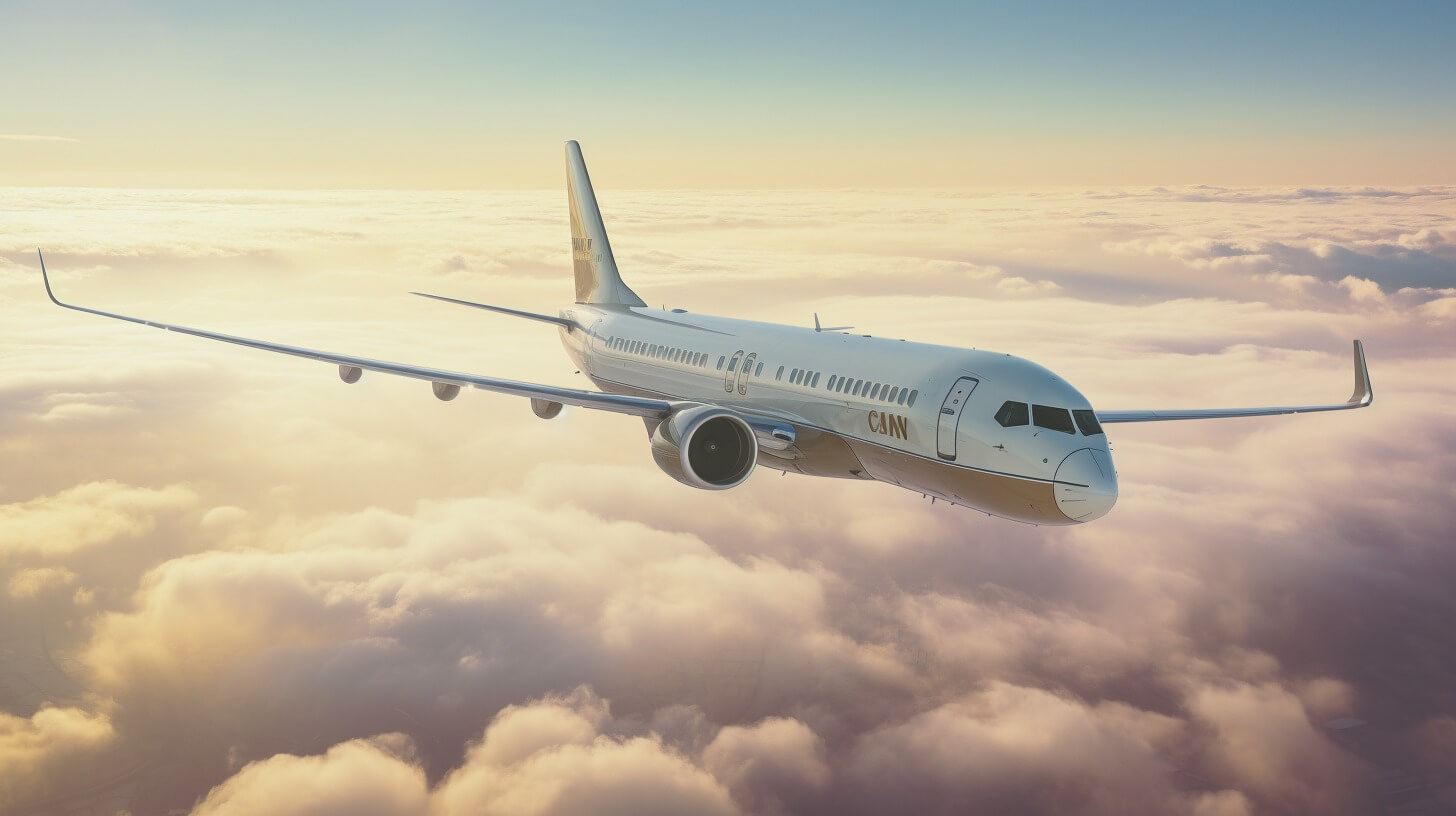 7 Pros why Air Wisconsin is a good airline
Commitment to Safety
One of the critical reasons why Air Wisconsin is considered a good airline is its unwavering commitment to safety. Air Wisconsin Airlines is committed to ensuring customers' and employees' safety and security.
Through implementing a corporate-wide safety management system and developing an organizational culture that prioritizes safety as a fundamental core value, their vision strives to achieve the highest level of safety and security.
Their team continually creates and fosters a safety, security, and compliance culture that proactively identifies and manages operational and workplace risks before they become injuries, incidents, or accidents.
Vast Network
Air Wisconsin is a regional airline based in the United States. Its headquarters are in Wisconsin, but its primary hub is Chicago O'Hare International.
It primarily focuses on domestic flights within the US and offers nearly 350 daily flights to 53 destinations.
Being a regional partner of American Airlines, its passengers can access a broader network of flights and enjoy additional benefits.
Air Wisconsin Airlines operates flights In the Midwest and on the East Coast for American Airlines under American Eagle.
Competitive fares
Air Wisconsin's commitment to affordable fares is advantageous for passengers as it makes air travel more accessible and affordable.
This benefit includes cost-effective travel, allowing passengers to save on air travel expenses. It particularly benefits budget-conscious travelers, families, and frequent business fliers.
By offering lower fares, Air Wisconsin enables more people to experience the convenience of air travel without breaking the bank.
Lower fares also increase accessibility to air travel for a broader demographic. This includes individuals who previously considered air travel too expensive or out of reach.
By reducing the financial barrier, Air Wisconsin opens up opportunities for more people to explore new destinations.
Partnership with American Airlines
The partnership integrates Air Wisconsin's loyalty program with American Airlines' AAdvantage program, enabling passengers to earn and redeem frequent flyer miles for various benefits.
Code-sharing is another benefit, allowing Air Wisconsin to sell tickets on American Airlines flights, expanding its reach, and simplifying the booking process for passengers.
Additionally, Air Wisconsin can benefit from operational support and expertise provided by American Airlines, improving efficiency and customer service.
Lastly, the partnership enhances Air Wisconsin's reputation and credibility by being associated with a well-established brand like American Airlines.
Checked Baggage
Air Wisconsin is generous when it comes to checked baggage policy. Passengers can bring up to two checked bags with a combined weight of up to 50 lbs. This means you can pack more items without worrying about exceeding weight limits.
In addition to the weight allowance, Air Wisconsin also allows each checked bag to measure up to 62 linear inches (length + width + height).
This provides ample space for larger or smaller items in a single bag. This generous size limit ensures you can pack efficiently and comfortably without worrying about fitting everything into smaller bags.
It's worth noting that Air Wisconsin's checked baggage policy also considers the needs of passengers traveling with infants or those requiring assistive devices. An infant bag or assistive device is considered part of the two free checked bags.
Carry-on Baggage
Air Wisconsin does allow passengers to bring carry-on bags on their flights. Passengers are permitted to bring one carry-on bag with them onboard the aircraft.
It's important to note that the carry-on bag must adhere to specific size restrictions to ensure it can fit in the overhead compartments or under the seat in front of you.
According to Air Wisconsin's policy, the carry-on bag must have dimensions that do not exceed 22 x 35 x 56cm. This size limitation ensures that the bag can fit within the available storage space and allows for efficient boarding and disembarking processes.
Customer service
The airline takes pride in the courteous, respectful, and helpful staff members who prioritize the needs and satisfaction of their customers.
This commitment to excellent customer service creates a positive and enjoyable flying experience for passengers.
When traveling with Air Wisconsin, customers can expect to be treated with respect and professionalism by the airline's employees. Passengers can rely on the staff to provide assistance and support whenever needed.
Whether answering questions, addressing concerns, or providing guidance, Air Wisconsin employees are dedicated to ensuring every customer's smooth and pleasant journey.
5 Cons why Air Wisconsin is a bad airline
Limited route network
A smaller fleet may restrict Air Wisconsin's ability to expand its route network.
The airline may have to prioritize certain routes or focus on specific regions, which can limit the number of destinations available to passengers.
This can disadvantage travelers who require a wide range of options or frequently travel to less popular or remote locations.
Reduced capacity
A smaller fleet typically means that each aircraft has a limited seating capacity.
This can lead to a higher likelihood of fully booked flights, especially during peak travel seasons or on popular routes.
Passengers may face difficulties securing seats on their preferred flights, potentially leading to inconvenience or the need to make alternative travel arrangements.
Limited services
Another downside is that the airlines offer fewer amenities, such as lounges and dining options.
However, limited services don't necessarily mean poor quality; smaller airlines often prioritize efficient transportation and may excel in customer service and punctuality.
The perception of limited services varies based on individual preferences, with some passengers valuing a wide range of amenities while others prioritize affordability, convenience, or personalized service.
No First-class
One aspect to consider when flying with Air Wisconsin is that their planes do not offer a first-class seating option.
They typically have a capacity for 50 passengers and feature a 2-2 seating configuration throughout the cabin.
The absence of a first-class section means that all passengers on the flight will have a similar level of seating and service.
While this may not provide the added luxury and amenities of first-class travel, it can also mean a more egalitarian and inclusive experience for all passengers.
No Wi-fi connectivity
Air Wisconsin does not offer inflight Wi-Fi services on any of its flights.
This means that passengers will not have access to internet connectivity during their journey, whether for work, entertainment, or staying connected with friends and family.
The absence of paid and free inflight Wi-Fi is a drawback for passengers who rely on Internet access during their flights.
It may limit productivity for business travelers who need to stay connected or hinder the ability to stream entertainment content or browse the web for leisure purposes.
Air Wisconsin alternatives
Frontier Airlines is a budget carrier that has flights across the United States. They are known for their affordable fares and often offer promotional deals and discounts. Frontier Airlines allows passengers to customize their travel experience by offering various add-ons and services for an additional fee.
Spirit Airlines is another low-cost carrier that focuses on providing affordable travel options. They operate a vast network of flights within the United States, serving 47 domestic and 28 international destinations in 18 countries, including Jamaica, Mexico, and Panama.