Envoy Air, formerly American Eagle, is the largest regional airline operating under the American Airlines brand. But is it a trustworthy airline?
We all understand that Envoy, like any other airline, must have advantages and disadvantages of its own.
This article will examine competitive pricing, easy connections to limited route networks, and potential delays. Join us as we explore these pros and cons.
Here's if Envoy Air is a good Airline
Being a subsidiary of American Airlines, Envoy Air operates a vast network of regional flights that link smaller cities with essential hubs. For travelers using American Airlines flights, the airline offers easy connections. It also has a solid safety record and hires crew and pilots with experience.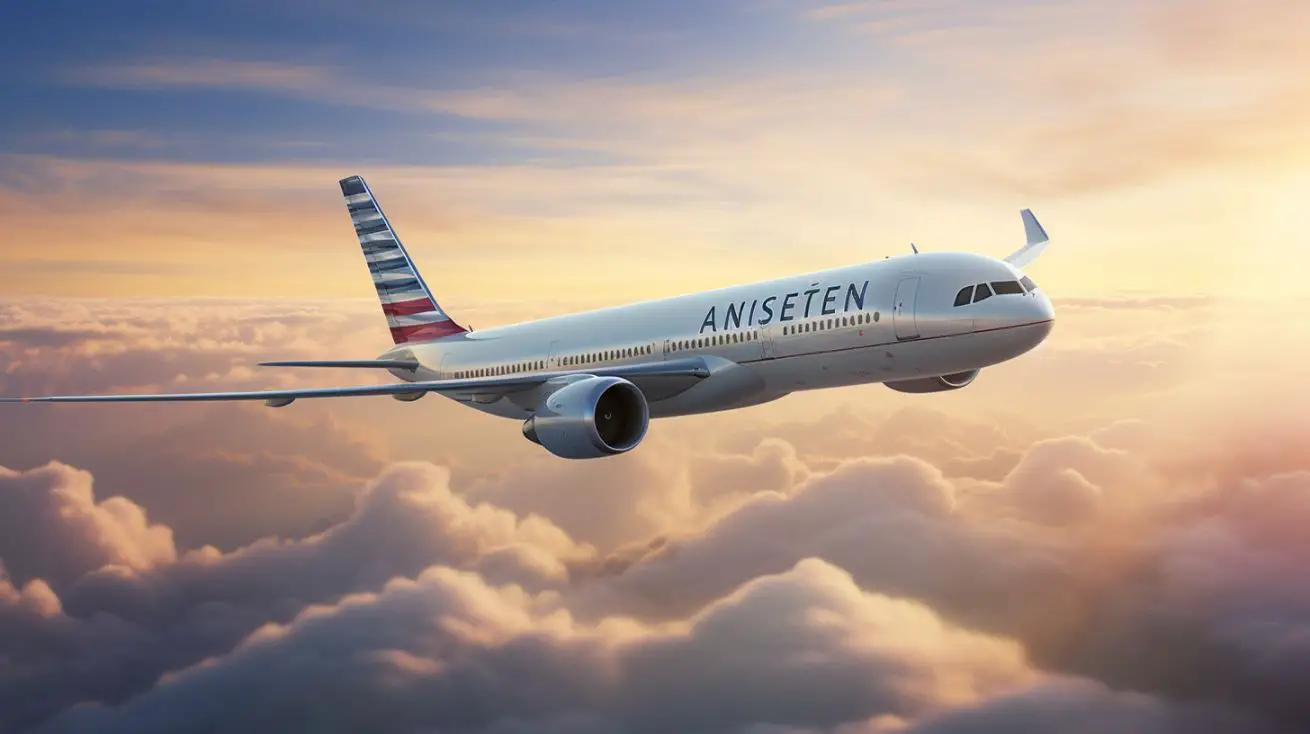 9 Pros Why Envoy Air is a Good Airline
Affiliation with American Airlines
Through American Airlines' loyalty program, Envoy Air, an American Airlines subsidiary, allows travelers to earn and use frequent flier miles.
As a result, whenever you fly with Envoy Air, you can accumulate miles redeemed for future trips, seat upgrades, or other benefits associated with flying.
There are benefits to being a part of a more extensive airline network. Passengers can access a more fantastic choice of destinations and enjoy smooth connections thanks to Envoy Air.
This means that, despite Envoy Air operating on regional flights, customers can swiftly connect to American Airlines' mainline flights to reach their final destinations.
Extensive Route Network
Envoy Air operates a vast network of routes, especially to regional airports. It runs over 1,000 daily flights to more than 150 US, Canada, Mexico, the Caribbean, and South America locations.
Envoy Air is a minor airline specializing in offering flights to places in the region that more prominent airlines might not reach.
As a result, people can travel more conveniently to their ultimate destinations without making numerous transfers or long journeys. Envoy Air makes it possible to go to less well-known or remote locations that might not have direct service from big airlines.
Additionally, flying with Envoy Air can save passengers time and effort. There is no need for lengthy ground transportation to reach their desired destinations.
Instead, they can take advantage of the ease of traveling directly to smaller airports, which are frequently situated closer to their desired ultimate destinations.
Competitive fares
Envoy Air is a popular alternative for travelers on a tight budget because of its reputation as a minor airline that offers inexpensive travel options.
Regional airlines like Envoy Air frequently have cheaper operational costs than significant airlines.
They can provide passengers with competitive fares thanks to this cost advantage. Envoy Air makes air travel more accessible and financially responsible for more individuals by maintaining affordable ticket costs.
For passengers who are ready to book far in advance or are flexible with their travel dates, inexpensive fares can be especially advantageous.
Passengers can save money on their flights by utilizing the low-cost prices provided by Envoy Air and putting those savings toward other elements of their trip.
Convenient connections
Envoy Air strategically schedules flights to provide seamless connections to American Airlines' mainline flights.
When planning their itineraries, Envoy Air takes into consideration the schedules of American Airlines' mainline flights, ensuring that there is sufficient time for passengers to transfer between flights without undue stress or long layovers.
This means that passengers can enjoy a smooth and efficient travel experience with minimal waiting times between flights.
Envoy Air allows passengers to reach their final destinations more efficiently by offering convenient connections.
Instead of waiting for extended periods or navigating complex transfer processes, passengers can seamlessly transition from an Envoy Air regional flight to an American Airlines mainline flight, saving time and effort.
The convenient connections provided by Envoy Air are particularly beneficial for travelers who are planning multi-leg journeys or have tight schedules.
Safety record
When you want to fly, you first consider the safety record of the airline you wish to book. Envoy has a strong record.
Being an affiliate of American Airlines, it has to keep the same standards as the parent airline. Also, it adheres to the strict safety regulations established by the Federal Aviation Administration (FAA).
By strictly following all safety rules and procedures, Envoy Air puts the safety of its passengers and staff first.
This calls for thorough training programs for the airline's pilots and cabin personnel, frequent inspections of the aircraft, and strict adherence to safety regulations while in the air.
Envoy Air also benefits from being an affiliate of American Airlines, which has a long history of dependability and safety. Envoy Air follows the same safety guidelines and procedures as its parent firm.
Carry-On Baggage
Passengers on Envoy Air are allowed to bring on board carry-on baggage, plus one personal item such as a handbag or small backpack.
This carry-on bag should fit in the overhead storage space or under the seat in front of you.
But your bag should not exceed 114 centimetres in width, length and height, including the wheels and handles.
For other items like musical instruments that fit in the Envoy Air overhead compartment or under-seat space available at boarding time.
Pet – Policy
Envoy Air accepts cats and dogs as checked baggage. The pet must be inside a container to be transported as checked baggage.
However, it's important to note that there are certain restrictions and guidelines regarding the size and weight of the pet, as well as the type of carrier allowed.
Shorter Security Lines
Regional airports often have fewer aircraft and fewer people passing their security checks than significant airports.
This leads to quicker and more efficient security screening processes for passengers.
With shorter security lines, passengers flying with Envoy Air experience reduced wait times and a smoother transition from the check-in area to the boarding gate.
Wi-Fi Availability
Envoy has an onboard Wi-Fi service that allows passengers to stay connected. They can browse, check their emails, and send and receive messages.
4 Cons Envoy Air is a Bad Airline
Limited Legroom
Smaller aircraft like Envoy Air often offer less legroom than larger planes. This may worry travelers prioritizing comfort on their flights, especially on longer trips.
Finding a comfortable seated posture may be more difficult due to the restricted legroom, especially for taller people.
Restricted Overhead Storage
Smaller aircraft often have limited overhead storage space. This can be problematic if you travel with carry-on luggage or personal items you prefer to keep within reach during the flight.
Passengers may need to stow their belongings in the overhead compartments located further away from their seats or under the seats in front of them, which can be inconvenient.
Limited Onboard Amenities
Smaller aircraft may have fewer onboard amenities compared to larger planes.
This can include limited or no in-flight entertainment systems, reduced food and beverage options, and fewer lavatories.
Passengers who value these amenities may find the experience less enjoyable or convenient.
Potentially Noisy and Vibrating Cabin
Smaller aircraft are noisier and may experience more flight vibrations than larger planes.
This can be attributed to factors such as the proximity of the engines to the cabin and the overall design of the aircraft.
The noise and vibrations may bother some passengers, particularly those sensitive to such stimuli or prefer a quieter and smoother flight experience.
Alternatives to Envoy Air
SkyWest Airlines: SkyWest Airlines is another regional airline that operates through alliances with United Airlines, Delta Air Lines, American Airlines, and Alaska Airlines. They offer regional flights to numerous destinations across the United States.
Gem Air: Air is An American commuter airline with its headquarters in Salmon, Idaho. It specializes in offering scheduled and charter flights to remote areas.
Gojet Airlines: Gojet Airlines is a regional carrier for United Airlines. A regional carrier that flies for United Airlines and uses the United Airlines name. It operates a fleet of regional planes and offers service to several locations around the US.