Just like tall men, tall women have a problem finding the right fitting hiking pants for their frames and mostly end up wearing leggings that are neither meant for long distances nor tough enough to withstand unforgiving terrains.
Fact is, ill-fitting pants fit wrong in all places, considering that different women are differently endowed, making it even worse for taller women who appear out of place in hanging pants.
The good news is that they are available, and this article helps you find the right brand and look of your liking by listing 5 of the best brands and their special features. Stay tuned.
List of best women's tall hiking pants
Outdoor Research Ferrosi Pants
Prana Women's Big And Tall Halles
Ascent 2.0 Long Pants
Patagonia Quandary Pants
KUHL Tall Women Hiking Pants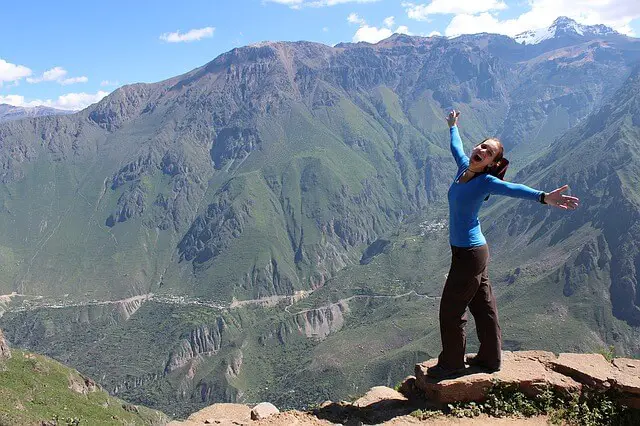 Women's Ferrosi Pants
Made from a combination of Ripstop(86%)and Spandex(14%), these women's hiking pants top the charts as one of the brands that sell the most.
Special Features;
Its shell is made of soft and versatile fabric, making it comfortable during a simple hike or even a strenuous one.
In terms of performance, it is good in wind and water resistance, has high breathability capacity, weighs 9.5 oz, and dries quickly.
Its design features a button or zipper fly, articulated knees, and zipped cargo/thigh pockets, among others.
Prana Women's Big And Tall Halle Pant
Prana women's pants are every woman's favorite casual but elegant pants. Made from stretch woven zion fabric, they are suitable for hiking and any other outdoor activity.
Special Features;
Made to fit in a chic, casual but elegant way perfectly.
They come in neutral colors that blend well with any other colors.
The stretch Zion fabric is strong and light; these pants can resist abrasion and water and dry pretty fast after a wash.
They are articulated on the knees and have a boot-leg cut (slight) and hidden stash pocket.
Ascent 2.0 Long Pants
It is the master of all outdoor adventures with a super stretch, breathable fabric to optimize performance.
Special features;
They considered mid-rise with a standard inseam of 34" in all their outfits.
They are sturdy with high abrasion resistance.
It has an elastic waistband with drawstrings on the outside for adjustment.
Its pockets are secure with the advantage of two hand warmers.
Patagonia Quandary Pants
Trusted for its comfort and freedom of movement, Patagonia quandary pants are 94% nylon and 6% spandex.
Special features;
Has a water repellent and durable finish.
The waistband is well detailed with loops, buttons, and a drawcord.
Has a 32" inseam with gusset detail.
Has enough pockets for ample storage.
KUHL Tall Women Hiking Pants
Made from a combination of polyester (96%) and spandex (4%), KUHL women hiking pants are best for hiking and traveling.
Special features;
It has an inseam of 34"
It has wrinkle resistance making it a good travel companion.
Secure pockets for your items as the cargo pockets are fitted with zips.
Relaxed legs, relaxed fit with a rib-knit designed waist that can be adjusted using a drawcord.
Best premium: Arc'teryx Sabria Pants
Arc'teryx Sabria pants are the best overall performance pull-on women hiking pants.
Special Features;
Made of 87% nylon and 13% elastane, it has an inseam of 31" and a UPF rating of 50.
Made with 4-way stretch specifications, very durable with articulated knee details.
Its pockets are fitted with zips plus a gusset crotch for freedom and comfort.
What are convertible pants?
Convertible pants are hiking pants with a zipper that allows a traveler to convert them into hiking shorts easily.
But as much as many male travelers considered them the true definition of double the blessing, a majority of women travelers have a contrary opinion.
So what do the men say?
Well, they are full of praise for them and most have formed an inseparable bond with their convertible hiking pants.
They find them;
Easy to maintain.
Practical.
Durable
The most notable feature of the convertible is the zipper which sets it apart from ordinary hiking pants.
Otherwise, it's meant to be as useful and as practical as any other hiking pants because they have the following;
Enough pockets for ample packing; two on the back, two for the hands, and an extra two cargo pockets. How about that?
An externally adjustable clipping belt to be adjusted as desired.
Easy To Maintain
Most men are not sensitive about the state of their outfits and are not worried about stains or dirt like their female counterparts.
That is because most convertibles are easy to wash and dry up. And that is what stands out most for them. An outfit that is washed and worn.
It means that whatever the terrain or the state of the weather, whether you are being rained on or wading through muddy waters, you do not need to worry because you will be in good form in a little while.
Practicality
Buying something you won't find a use for or enjoy full benefits is no use. That is not so for men as far as convertibles are concerned.
Fast and foremost, the zipped-off legs do not render the short useless because of all its important features, the ample pockets, are not eliminated, which makes them twice as useful.
Ample Storage.
Dressing down into shorts.
The legs are zipped on in the morning to keep warm, zipped off in the afternoon to cool down, and zipped back in the evening to counter the cold temperatures.
This means that they are perfect for all weather conditions.
Durable
Unlike leggings, hiking pants that include convertibles are made of a strong but light material that can withstand UV rays to enhance durability.
That and the ability to resist dust makes it unaware or fade away easily.
Even its 'zippy' part can stand the test of time and not come off or get lost, rendering the convertibles useless.
And that is a plus for the men folk as they share the love for regular shopping or owning a different set of convertibles at a time.
Economical, right?
Related: Long johns vs tights
Why Don't Women Love them?
It all boils down to functionality, while women's convertible is more of a fashion item.
Why invest in something you won't find value for?
They are cut too short, making them more appealing instead of functional.
They do not have the extra pockets like the men's version rendering them useless in cargo storage.
Most women do not share the same body temperatures as men, and because convertibles are made of a light material, they don't get hot enough to zip off them.
Because they are too short, the exposed skin is not protected from the weather and is scratched by bugs.
See related: Best Women's Travel Vests with Pockets
Final Thought
Some women, though, have found their space in the world of convertibles and enjoy the experience just as much as men do.
And that is great because they get value for money, given that convertibles don't come cheap.
For this reason, women hiking pants stand out much more for their comfort and functionality, especially for taller women whose skin would be more exposed than that of the average woman.
Sources