Just like tall women, not all hiking pants are a perfect fit for every frame, especially for men who are 5"9 and above. If you are one, then you fully understand the frustrations of having to wear shorter pants and the difficulty of finding the right ones.
That is because tall and fitting hiking pants on the trail are equivalent to comfort, freedom, flexibility, and sufficient protection from harsh weather conditions, rugged terrains, and bugs.
Below is a compilation of five of the best men's tall hiking pants based on comfort, weight, durability, design, and price.
List of best men's tall hiking pants
Ferrosi Hiking Pants.
Columbia Silver Ridge Cargo Pants.
Prana Stretch Zion Pants
Patagonia Quandary Pants
Kuhl Renegade Convertible
For easy comparison, we tell you their special features that make each hiking pant special in its unique way;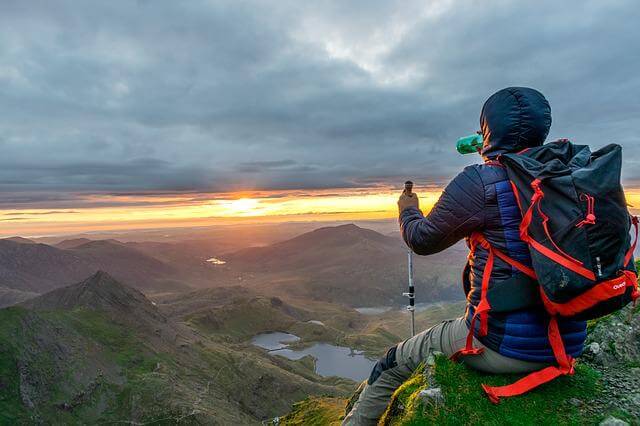 Ferrosi Hiking Pants
It is rated as one of the best hiking pants; the Ferrosi hiking pants are designed for outdoor multi-sports activities and are suitable in all weather conditions.
Special Features;
Improved stretch fabric capacity which enhances hiking as well as other outdoor activities.
Its fabric is 46% recycled, making ferrous hiking pants friendly to the environment.
It has a trusted abrasion resistance therefore is very durable.
It has a high breathability rate making it very comfortable.
It is water- and dust-resistant; it can be worn for long without washing.
Columbia Silver Ridge Cargo Pants
It is rated one of the most popular men's hiking pants because of its partially elastic waistband and comfortability. The men's silver ridge cargo pants are specifically designed to wick away sweat and offer sun protection.
Special Features;
It has an in-built wicking fabric that traps sweat.
It also has a UPF 50 to keep your skin cool during the sweltering heat.
It features gusset details that provide extra room for movement and comfortability.
Has an adjustable exterior waistband to enhance a perfect fit.
Its pockets have zippers that enhance the security of your items.
Prana Stretch Zion Pants
Bearing the combination of both comfort and performance, the Prana Stretch Zion Pants is highly resistant to water, wrinkles, and abrasion, ensuring you can enjoy your hike without worrying about the state of your pants.
Special Features;
The fabric is 97% nylon and 3% spandex.
It dries quickly after washing, and it is water-resistant.
Bears adjustable waistband to ensure good strapping.
The legs can be rolled up and then snapped.
Offers UPF 50 sun protection.
Patagonia Quandary Hiking Pants
Like the above men's hiking pants, Patagonia quandary pants are multi-functional and made from two blended types of fabrics; Nylon at 94% and 6% spandex.
Special Features;
The nylon fabric is 62% recycled which makes Patagonia quandary hiking pants eco-friendly.
It is available for up to size 36, which is well-fitting for tall guys, and also has an inseam of 30 and 32 in length.
It has a curved waistband that takes on the shape of the waist and hips, which is good fitting and comfortable.
It has two hand-warmer pockets on the back and one on each side for enough storage as well as warmth in cold weather conditions.
It has a nice fit from the waist down to the thighs with a straight cut down to the bottoms.
Kuhl Renegade Convertible Khaki Pants
This design of hiking pants is specially made from the innovative KUHL DURALUX fabric, which is tough enough to resist abrasion.
Special Features;
It is unique as compared with the other hiking pants because it bears advanced fabric with a different design and construction features.
As much as it has a tough material, it is soft and breathable.
Available in convertible pants for versatility and convenience.
It can be zipped at the bottom when wading through waters or riding.
Offers optimized performance with enough pockets for storage.
Best premium: Arc'teryx Lt Men's Hiking Pants
Just like its version of the jacket, Arc'teryx lt men's hiking pants evolves every day to match the market, are lightweight, breathable, and very versatile.
Special Features;
Contains middle and outer stretch-abled layers for better weather resistance.
It has a soft and light shell to ensure a lightweight.
Very durable because it bears superior abrasion resistance.
Well-fitting with a four-way stretch capacity.
Very breathable hence enhanced performance.
Should hiking pants be long?
Yes, but long enough to go in or over the top of your hiking boots and not too long to go under your heels or shoes. That depends on the type of pants you have, whether it is loose-fitting, capris, or leggings.
The important thing to understand is that the length of your hiking pants affects your comfortability on the trail.
When they are shorter, you might find yourself pulling them down either to cover part of your exposed leg or yanking it from your crotch.
And when they are too tall, you might be forced to fold them on the bottoms to avoid walking on them or fold them on the waist to avoid their sacking.
The thing is that the length of hiking pants, in this case (whether short or tall) boils down to its measurements, that is, the inseam versus the rise.
The inseam is the length of the pants from the bottom to the crotch, while the rise is the measurement from the top of the waistband to the middle of the crotch.
Now, different companies or brands have hiking pants in short, regular, or long sizes.
And this, more times than not, is challenging for a lot of men, given that they will have to try on different sizes to find the perfect fit.
The good thing is that with time, you will understand the measurements of different sizes and be able to tell what fits you by just looking at them.
Related: Long johns vs tights
Are convertible pants good for backpacking?
Very much so. But you first need to be sure of its comfort-ability when folded up or its convenience in case you lose the zipper or, worse still, the pant leg(s).
Convertible hiking pants come in two different designs.
Those with a zipper that goes around the legs of the pants at the knee and is unzipped and taken off when desired.
And those baggy pants with a roll tab that can be folded up to transform them into hiking pants.
One thing is for sure; they are versatile, stylish, and very convenient.
Instead of carrying different sets of pants and shorts for different hiking experiences and weather conditions, convertible hiking pants solve this dilemma with a big economic advantage.
And as much as they have their little disadvantages, which are mainly secure storage for the convertibles with zippers, the majority of hikers prefer buying instead of carrying along with pants for when the temperatures demands.
Otherwise, convertibles are very much alike in fabric and performance as the rest of the hiking pants, with the advantage of having a different outfit out of the same pants.
See related: Does Canned Oxygen Really Work?
Is it better to hike in pants or shorts?
Safety and protection of your legs from bugs, harsh weather, twigs, and sharp stones are top priorities, making pants the safer and better option. However, hiking shorts become preferable when temperatures rise, and you need to dress light.
At the end of the day, what counts is the condition of the terrain and of course, the weather condition.
That is why many hikers consider convertible pants for their hiking experience so that they have what they need and what they might want.
So, is it better to hike in pants or shorts?
The pants.
That is because you can never go wrong with them. Even when the temperatures rise, all you want to do is dress down to keep a good temperature when hiking.
Hiking pants are well thought of and designed specifically for unpredictable weather conditions and are very good in breathability to ensure that sweat and dampness wick away from your skin to ensure your skin is dry.
That is, of course, aside from the fact that most hiking pants are lightweight, cooling, and dustproof in consideration of the journey.
Read more: Hiking pants for tall women
Final Thought
Every ardent hiker knows that the most important aspect is finding comfort in your gear, be it in shoes or clothing because that will make your journey memorable and enjoyable or damn right shitty.
And that includes a good-fitting pair of tall pants so that you do not struggle to adjust them all the time, which will either slow you down or dampen or otherwise jovial mood.
To find the right ones, take time to shop and ensure to fit before purchase, as it is futile and expensive to buy clothes you won't enjoy wearing.