Homewood Suites and Staybridge Suites are two hotels you could be stuck between and what to pick for your stay.
This article will discuss the differences between the two brands so you can make an informed decision as you plan for your holidays.
Here are the differences between Homewood Suites and Staybridge Suites
The main difference between Homewood Suites and Staybridge Suites is that the Hilton Hotels brand has room prices higher than InterContinental Hotels Group's Staybridge Suites. In addition, Homewood Suites have more than 500 hotels spread across America, Europe, and Asia, while Staybridge boasts 220 hotels in the United States, Canada, Mexico, Europe, and the Middle East.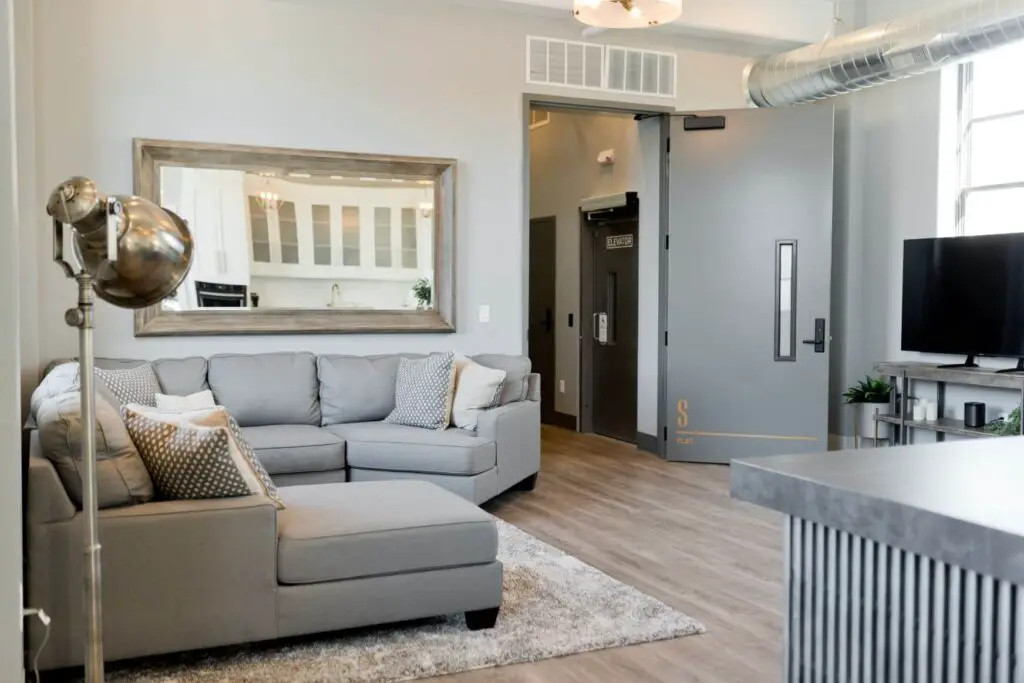 Overview: Differences Between Homewood Suites and Staybridge Suites
While you look forward to having a peaceful evening after a day full of activities on your trip, what matters most is the quality of service you will get from your hotel of choice.
| Category | Homewood Suites | Staybridge Suites |
| --- | --- | --- |
| Type of Hotel | Extended stay with studios, one-bedroom, and two-bedroom options | Extended stay with studios, one-bedroom, and two-bedroom options |
| Amenities | Fitness center, swimming pools, full kitchen, laundry service | Some fitness centers, swimming pools, full kitchen, laundry service |
| Locations | Over 500 hotels in America, Europe, and Asia | 220 hotels in the United States, Canada, Mexico, Europe, and the Middle East |
| Services | Contactless check-in, free parking, laundry services | Contactless check-in, laundry services, parking services (varies) |
| Food and Beverage | Complimentary breakfast, convenience store, outdoor grill | Complimentary breakfast (buffet style), social hour, convenience store, outdoor grill |
| Aesthetics | Comfortable, well-furnished residential spaces | Luxurious, well-furnished residential spaces with patios |
| Price | Generally higher than Staybridge Suites | Competitive pricing, sometimes lower than Homewood Suites |
| Loyalty Program | Hilton Honors | IHG Rewards Club |
Book your stay
Type of Hotel
If you are looking for an extended stay and want a feel away from home feel, these two hotels will serve the purpose.
Homewood Suites offers travelers options that range from studios to one-bedroom and two-bedroom spaces.
If you stay with your family or friends for weeks or even months as a solo tourist, their wide range of options will suit you.
In their suites, you can expect to find a kitchen with appliances you can use to prepare your food. Also, the beds are comfortable even if you choose any room from either of their options.
A pull-out sleeper sofa is also standard in the suites. Homewood Suites also has a dedicated workspace in their rooms.
Staybridge Suites, like Homewood, offers visitors an extended hotel stay for weeks or months in residential-style hotels.
You can choose a studio, one-bedroom, or two-bedroom, depending on your travel.
They also have basic features in the rooms, which include bathrooms, comfortable beds, and sofas. For your remote work needs, you can expect a well-lit desk to do all your stuff while on vacation.
Amenities
In terms of the kind of amenities that these extended-stay residential suites have to offer, there are quite a few differences.
Both are apartment suites with amenities in a standard home setup. For instance, you will find a TV, washing machines, bath amenities, and full kitchens to make your trip homely.
The kitchen is also a department where both suites have been excellently delivered. They feature a microwave to warm your frozen foods, and use the dishwasher installed to do the dishes.
A double-door fridge will come in handy to keep the food and drinks chilled. There is also more storage in the cabinets to place non-perishable items like spices or cereals during your extended stay.
In Homewood, you will also find a fitness center provided to keep up with your fitness routine, even if you are away from your local gym facility.
Equipment such as dumbbells, deadlifts, and treadmills are available at the facilities.
However, for Staybridge, you will find gym facilities in some suites, but generally, the other hotel provides more training facilities.
Swimming pools are also available in most Homewood Suites and Staybridge locations. You can find some hotels with indoor and others with outdoor pools.
All in all, this allows you to take a splash after a sweaty gym session in the calm waters.
Locations
Homewood Suites chain has a wide range of hotels you can pick from. It boasts over 500 hotels in over four countries and territories across America, Europe, and Asia.
You will also get the suites distributed across major cities, tourist attractions, and airports.
Therefore, Homewood will serve you whether you are visiting popular tourist sites or looking for a night in the central business district.
On the other hand, Staybridge Suites has fewer hotels than Homewood Suites, with 220 hotels.
These hotels are also spread out in the United States, Canada, Mexico, Europe, and the Middle East.
Similarly, the areas you will find the hotel suites are such as town centers, major international airports, and tourist attraction regions.
Homewood Suite's many locations mean they are readily available in more regions than Staybridge Suites by IHG.
Services
Both hotels understand the true definition of hospitality regarding the care package they give their customers.
First, you can make all your arrangements online when booking your stay. With contactless check-ins, you can collect your room's key from the reception and enjoy your new home away from home.
Available at Homewood Suites are laundry services for their customers. You can take your dirty linen for a clean-up at your convenience at the suite's laundry facility.
At Staybridge, you also get access to 24/7 laundry services which works for tourists on an extended stay.
The stress of parking your is relieved with the parking services available for free at Homewood Suites.
The Hilton brand's guests can park their vehicles in the hotel and do other activities outside.
Food and Beverage
With both suites, a free breakfast comes standard in both hotels.
For example, Homewood Suites offers a complete breakfast meal that features tea, bacon, scrambled eggs, fruits, juices, etc.
In Staybridge Suites, the breakfast is complimentary and served in a buffet style.
The meal is also rotational, meaning whatever was served today differs from the next day. This gives visitors a wide variety of meals to enjoy.
Nevertheless, the social hour in which Staybridge guests are offered complimentary drinks may set the two Suites apart.
Every Monday, Tuesday, and Wednesday evening is a happy hour to enjoy a few beers and wine with other travelers to wind down.
They both have convenience stores where you can get snacks, soft drinks, or frozen foods you can prepare in the suites.
An outdoor grill is also provided for in both Homewood and Staybridge Suites; therefore, you are can prepare all your tasty barbeques while enjoying the fresh air outside.
Aesthetics
One thing for sure you will enjoy in the suites is the type of ambiance they provide.
The beautifully designed and furnished residential spaces make the mood homely and family-friendly.
For instance, in Homewood Suites, the living room features a good selection of furniture with excellent materials. They include comfortable beds, sofas, and coffee tables.
You can also expect to find art on the walls and plants in the living areas, which accentuate the beauty of the living space.
Staybridge Suites also features top-of-the-range furniture that is luxurious. Outside you can find a patio where you can rest as you enjoy a drink while enjoying the free Wi-Fi provided on the premises.
Price
When it comes to how much you are paying for accommodation, you would very much expect to pay a premium, but the thing is, they are relatively affordable.
Their prices, however, do not differ much, but this depends on the location you are looking for your stay. For instance, some Homewood Suites locations may be pricier than Staybridge Suites.
It is most expensive near airports and tourist attraction zones at Homewood Suites because these regions have a high demand.
They also have more locations, and more customers prefer to spend a night at the Hilton brand than at a Staybridge hotel.
Exclusive offers are also available for both hotel's guests. In Homewood Suites, loyal clients who join Hilton Honors are eligible for free nights and redeemable points for discounts.
Staybridge Suites guests can enjoy Bonus Points, Reward Night Discounts, welcome amenities, and Milestone rewards.
This means you also get free nights, late checkouts, and access to rates and offers as an Elite member.
Overall, although Homewood Suites provides a higher price for their hotels, Staybridge Suites provides almost similar prices at a bargain.
Final Thought
If you are looking for accommodation and are confused, opting for either won't be a wrong decision.
This post has discussed some differences to help you pick your favorite. They both provide exclusive offers and competitive prices, but Homewood will cost more than Staybridge.
If you are looking for a readily available hotel, Homewood wins with its many hotels.
More Homewood Suites hotel comparisons