Having trouble deciding between Homewood Suites and Holiday Inn Express is not unusual. So, which choice should you take, given that you desire the best hotel as many other people do?
That's why today's post is a must-read piece. I will help you distinguish between Homewood Suites and Holiday Inn Express by discussing the differences so that you can make an informed decision based on facts and what suits you.
Here are the key differences between Homewood Suites and Holiday Inn Express
Homewood Suites is an excellent option for extended stays and families because it offers large, luxurious suites with fully functional kitchens. On the other hand, Holiday Inn Express provides cozy and reasonably priced accommodations for business and leisure travelers, along with complimentary breakfast and high-speed internet.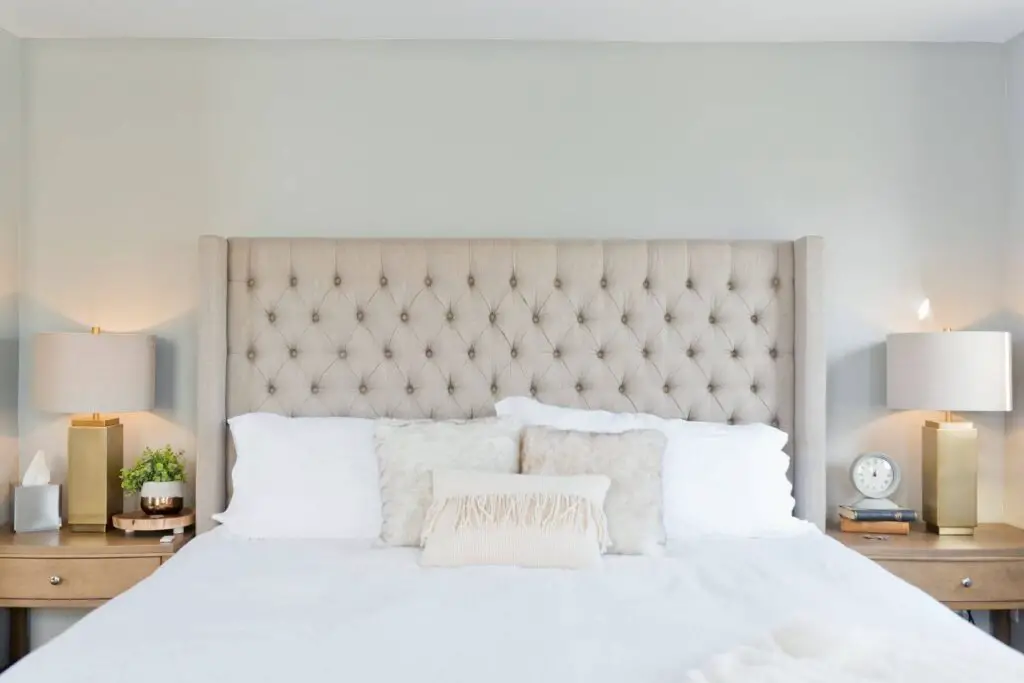 Overview: 8 Unique differences between Homewood Suites and Holiday Inn Express
The following key point will help you decide to select the best hotel for your trip destination.
| Feature | Homewood Suites | Holiday Inn Express |
| --- | --- | --- |
| Room Layout | Spacious rooms with kitchenette, separate living area, and bedroom | Standard hotel rooms with modern furnishings |
| Amenities | Fully-equipped kitchen, balcony, outdoor pool, sports courts, etc. | Basic kitchen amenities, swimming pool, spa, fitness center |
| Price | More expensive due to larger suites and additional amenities | Slightly lower and more affordable prices |
| Location | United States, Canada, and Mexico; near tourist destinations | Over 3,091 hotels worldwide; along highways and suburban areas |
| Food and Beverage | Complimentary breakfast; evening social hours with drinks and snacks | Complimentary breakfast; vending machines for drinks |
| Ownership and Branding | Managed by Hilton Trademark; known for extended stay options | Owned by InterContinental Hotels Group; affordable and growing |
| Pet Regulation | Pet-friendly with a fee | Varies by location; some allow pets with fees, others do not |
| Design | Warm, welcoming environment with home-like amenities | Modern design focusing on comfort and convenience |
Book your stay
Room Layout
Homewood Suites offer spacious rooms and a unique kitchenette, while Holiday Inn Express has more standard-looking hotel rooms.
It provides a private outlook with a separate living area and bedroom, which means privacy with Homewood Suites is highly maintained.
The suite also features a sofa, TV, work desk, and free WI-FI.
This layout is ideal for families or travelers who wish to prepare meals and stay longer. Homewood suites bring a feeling of home away from home.
On the other hand, Holiday Inn Express is more classical but has modern furnishing and amenities to give the same comfort. It is highly suitable for business travelers who need a humble ground for work and sleep.
Amenities
Homewood suites offer diverse amenities compared to Holiday Inn Express, including outdoor pools, internet access, fitness centers, basketball courts, and many others.
Homewood suites have big surprises, from a fully equipped kitchen with a microwave, dishwasher, and refrigerator to a nice view from the balcony.
This facilitates clients who plan to stay longer and prepare their own meals anytime.
Homewood suites offer peaceful and friendly business center venues with occupancy of around 40 people with WI-FI access.
Another factor is that Homewood Suites have evening social hours, which are always offered from Monday to Thursday and are served with complimentary drinks and snacks.
Holiday Inn Express does not provide this service.
Homewood Suites features a fitness center, outdoor pool, and sports courts. Holiday Inn Express may have a fitness center but is less likely to have sports courts or outdoor pools.
In contrast, Holiday Inn Express amenities focus on the inner surroundings of the guests who want simple and comfortable rest.
They also have basic kitchen amenities such as a mini-fridge and microwave, mainly for shorter stays.
Holiday Inn Expres does not offer leisure activities; you will likely find simple amenities such as a swimming pool, spas, and fitness centers.
With a free WI-FI offer, you can easily connect with the outside world and get physically fit with the fitness center. They also offer business meeting venues.
Price
Homewood suites are more expensive than Holiday Inn Express because of their large suites and additional amenities, such as separate living and bedrooms.
However, in Holiday Inn Express, prices are slightly lower and affordable; they vary depending on the hotel's geographical location and are easily accessible.
Another factor is that Holiday Inn Express offers basic amenities such as a fitness center and complimentary breakfast to get you ready for work.
The demand for the hotels can influence the prices of both Homewood Suites and Holiday Inn Express.
Both Homewood Suites and Holiday In Express offer loyalty programs throughout the year, including reward points for staying in any hotel around the globe.
Homewood Suites offer exclusive bonuses and promotions, such as laundry services, grocery services for longer stays, and free nights.
Location
Homewood Suites is a hotel brand in the United States, Canada, and Mexico, with over 505 chains.
Homewood suites are located near tourist destinations and major cities, with many near business centers. With over 57,545 rooms, their service is still unmatched.
Holiday Inn Express is a moderate hotel segment of the Intercontinental Hotel Groups (IHG) and was founded in 1991. It has over 3091 hotels worldwide, and 326,902 rooms cater to the interest of all clients.
Holiday Inn Express hotels are mainly found along highways and suburban areas to serve local tourists and travelers.
You would likely choose Holiday Inn Express Hotel in case of a late-night destination compared to Homewood Suites.
Food and Beverage
Regarding reception, both of these hotels are rated to their caliber, and they offer complimentary breakfast, including hot and cold items such as eggs, bacon, and bacon, cereals, and beverages.
However, Homewood Suites take their way up where they provide evening offers such as light dinner and beverages such as wine or beer, unlike Holiday Inn Express, do not offer evening socials.
Holiday Inn Express has a vending machine guests can enjoy a drink of their own, soda, juice, or water.
Moreover, Homewood Suites are well known for their harmonious hospitality, including a fully equipped kitchen in each suite, allowing guests to prepare their own meals.
Homewood Suites offers 24/7 services to its guests; they have open shops to facilitate the Holiday Inn Express offers 24/7 service, including the front desk and security.
Stay in Holiday Inn Express can be much more exciting for shorter periods as the services provided, such as complimentary fruits for breakfast, barbecue, and vending machines.
Ownership and Branding
Homewood Suite is one of the main hotels managed by Hilton Trademark; it was formed in 1989 and is best known for its spacious suites and extended stay options.
On the other hand, Holiday Inn Express is owned by InteContinental Hotels Groups in over 100 countries.
It's among the fastest-growing brands.
Its affordable prices, basic amenities, and convenient locations make it favorable among business people.
Pet Regulation
Homewood Suites provides a friendly environment to pet lovers only with a fee associated with it. This adds more elegance to travelers who like their pets and would not wish to leave them behind.
However, in Holiday Inn Express, pet rules and regulations vary by location. Some allow pets with exception fees, while others do not permit them.
Design
The design of the Homewood Suites features a warm, cool, and welcoming environment design that stresses comfort and home-like amenities.
Holiday Inn Express's design is more modern, with details being put on the comfort and convenience of the guest.
Conclusion
Traveling can sometimes be challenging, regarding choices you have to make to suit your perfect personal preference. From the different types of hotels available to the services they offer. The amenities, location, prices, and food are some of the things that would make your travel experience worthwhile.
That said if you want an extended stay with family, then choosing Homewood Suites sounds like the ideal choice. On the other hand, if you are on a business trip and want a short stay, then Holiday Inn Express will be a perfect fit for you.
Related hotels comparisons
More Holiday Inn Express hotel comparisons