Are you tired of booking hotels that don't quite meet your expectations? Have you considered Homewood Suites and Hilton Garden Inn but aren't sure which is the best choice? If so, you're not alone.
Choosing between Homewood Suites and Hilton Garden Inn can pose a challenge due to many factors one must consider.
The good news is that I will help you take the guesswork out of your next hotel stay and ensure you enjoy a comfortable hotel experience. So, let's dive in and discuss the differences between Homewood Suites and Hilton Garden Inn so that you can make a better choice.
Here are the differences between Homewood Suites and Hilton Garden Inn
Homewood Suites are pricey studio-like apartment hotels with one or two bedrooms, living rooms, and fully furnished kitchens. At the same time, Hilton Garden Inns are affordable upscale laid-back, but sophisticated accommodations with a garden grill & bar concept.
Both Homewood Suites and Hilton Garden Inn fall under the category of Hiltons top brands, and it is hard to fit them into a box.
But both give you the authoritative aura of home away from home where you can spend a night or decide to extend your stay.
Below is a table with quick takeaway points as we delve more into the article.
| | | |
| --- | --- | --- |
| | Homewood Suites | Hilton Garden Inn |
| Location | 533 hotels | 960 hotels |
| Style | Homelike comfort | Sophisticated |
| Breakfast | Complimentary | Complimentary |
| Amenities | Extra | Extra |
| Prices | Expensive | Affordable |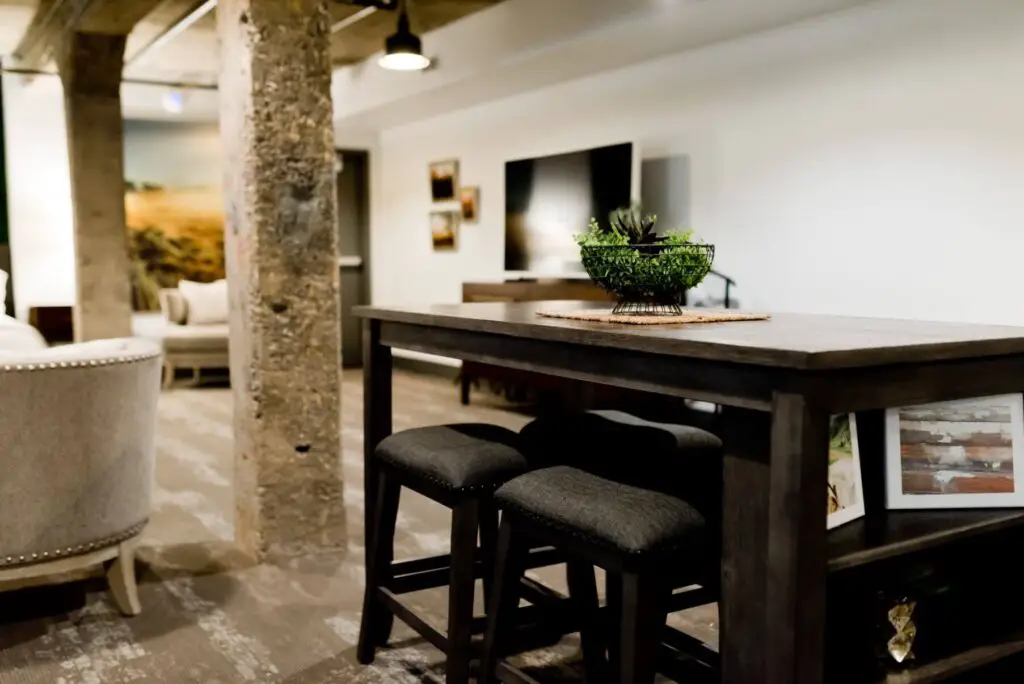 Location
Looking out the window from a Homewood Suites in Steamboat Springs will have you staring into the expansive space that makes up the countryside.
And it is a beautiful feeling.
Looking out the window from a Hilton Garden Inn in Hong Kong, especially at sundown, will have you witness urban life transform and take up new colors and lighting, and your soul will be smitten.
Which would you choose?
As a top brand, Hilton Garden Inn is a larger brand with 960 hotels spread across 56 countries and territories.
That is why these hotels are spread out in different cities and especially near airports to ease travel and accommodation headaches.
On the other hand, Homewood Suites have 533 properties in four countries and territories, making them a flexible brand that easily complements its varied locations.
Sense of Style
Homewood Suites are upscale properties that dwell heavily on satisfaction and performance.
Relying on a unique innovation approach, this brand allows guests to stay in their routine while in temporary housing.
All-suite and residential-styled travelers, whether on business or leisure, can decide to stay long-term, given the home-like comfort of the spacious apartments.
On the other hand, the mix of sophistication, heartfelt services, and excellent award-winning amenities found in the standardized Hilton Garden Inn hotels make them highly sought after.
This is for an assortment of travelers ranging from business to leisure.
Guests have the offer of cooked-to-order meals and beverages in a garden grill plus bar setting.
Hotel Amenities
Homewood Suites gives its guests the comfort of home with well-fitted and furnished bedrooms, living room, and kitchen.
This allows guests to do their laundry, cook and bake if they want or simply order outside catering.
Hilton Garden Inn hotels offer spacious rooms with cozy beds accompanied by thoughtful touches to enhance comfort.
The rooms also have several charging outlets, a generous workspace, a single-serve coffee machine, and a refrigerator to enhance productivity.
Homewood Suites and Hilton Garden Inn offer fitness centers and pools for guests.
However, Homewood Suites, as a plus, has outdoor sports courts and grilling areas for guests to enjoy.
They also offer a grocery shopping service for guests who want to cook in their suite.
Hilton Garden Inn has a 24-hour business center and meeting rooms for guests who need to work during their stay.
And they also have a 24-hour convenience store where guests can purchase snacks and travel essentials.
Food and Beverage Options
After a restful night, waking up to a sumptuous hot breakfast offers the perfect start to yet another day.
Both Homewood Suites and Hilton Garden Inn offer complimentary breakfast for guests.
However, the options differ between the two brands.
Homewood Suites provides a hot breakfast buffet with made-to-order omelets, while Hilton Garden Inn offers a continental breakfast with pastries, cereal, and fruit in addition to breakfast.
Homewood Suites also offers an evening social hour with complimentary snacks and drinks on select nights.
This serves as a touch of hospitality that elevates this brand over other competition.
Hilton Garden Inn has an on-site restaurant that serves breakfast, lunch, and dinner for an additional fee at their on-site restaurant serving as the highlight of every start and end of day.
Level of Services
It is important to note the level of services each hotel offers its guests.
For one, Homewood Suites offer limited service because a home-like experience does not require hotel staff always to hang around.
It, therefore, means that this brand offers apartment-like rooms but is booked in a hotel system.
They have a 24-hour front desk that welcomes them in, but they have no room service and have to fetch items from the manager's reception by themselves.
On the contrary, Hilton Garden Inn offers extra services like room service, laundry services, and other services guests may require at an extra fee.
Pet Friendly
Homewood Suites Specify they have no qualms about pets.
Their homely apartments are meant to acknowledge and accommodate every family member, and pets fall into that category.
You will even find that their website pages clearly state their pet-friendly nature.
On the other hand, Hilton Garden Inn hotels do not specify this provision.
Guests on business would probably not be in pets' company, but guests on leisure travel could.
For this reason, you may need to call and inquire beforehand while booking your stay.
Price
The price of a room at Homewood Suites and Hilton Garden Inn varies depending on the location and time of year.
However, Homewood Suites are generally more expensive than Hilton Garden Inn due to the larger suite sizes and additional amenities.
Hilton Garden Inn is a more affordable option for travelers who do not need a separate living area or kitchen.
Overall Best
The two establishments are upscale, but the price range might slightly differ given the extra service fee Hilton Garden Inn guests charge.
The setting of Homewood Suites is best suited for a family that requires space and wants to cook their meals and do their laundry.
The Hilton Garden Inn gives the short-stay lone or family guests who want the extra amenities and pampering a chance to explore and enjoy the adventure.
The two hotels, therefore, cannot be bid against each other because they offer different experiences.
But overall, the highlight of a hotel stay is the perks and offers a hotel awards its guests for their stay.
And because both the Homewood Suites and the Hilton Garden Inn are sister brands, their awards are similar across all their properties.
This entails lovers and guests of Hilton brands joining Hilton honors online for free and getting 4,500 points upfront to be redeemable later.
Booking ahead of the scheduled time saves a guest up to 17% of the total amount.
And each night of the extended stay sees guests multiplying their points by earning double points the Hilton honours.
These, among other bonuses, make the Hilton brands a rewarding experience.
More Homewood Suites hotel comparisons
More Hilton Garden Inn hotel comparisons