Which of these two hotels is best? One person might say, "Hilton Garden Inn, hands down!" Another "Enjoy your visit whichever place you choose. You will have fun at either." Ultimately, the choice you make will be based on several factors to which we will explain to you.
For this reason, I will help you learn the differences between these two hotels so that you may decide how to spend your nights while far from home. Keep reading.
Here are the main differences between Hilton Garden Inn vs Springhill Suites
Hilton Garden Inn offers a more upscale experience, with amenities such as a full-service restaurant, fitness center, and business center. Their rooms have high-end features like premium bedding, flat-screen TVs, and ergonomic workstations. On the other hand, Springhill Suites offers spacious suites with separate living areas and kitchenettes. The hotel also typically includes a complimentary breakfast buffet and a 24-hour fitness center.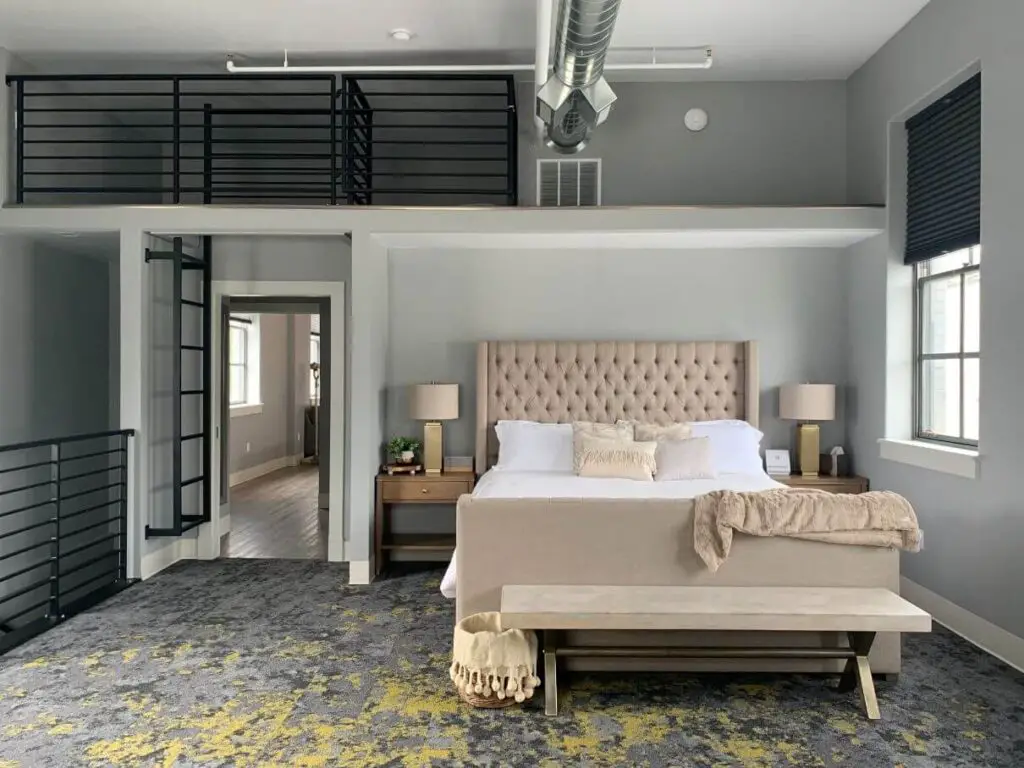 Brand Positioning
Every Hotel or Inn is categorized according to size, services, location, amenities, and star ratings.
Hilton Garden Inn, a brand of Hilton Worldwide, is categorized as a mid-price hotel brand that caters to business and leisure travelers looking for a luxurious, comfortable, and convenient stay with all the necessary amenities.
On the other hand, SpringHill Suites by Marriott is categorized as an upper-midscale hotel brand that caters to leisure and business travelers looking for spacious rooms and an upscale experience.
Room Types
As two hotels owned by different brands, Hilton Garden Inn and Springhill Suites offer different types of rooms to their guests.
Hilton Garden Inn typically offers various room types, including standard guest rooms, suites, and accessible rooms.
And while some of their guest rooms may include king or queen beds, others may have two double beds.
However, the suites at Hilton Garden Inn may feature separate living areas, kitchenettes or full kitchens, and additional amenities like sofa beds.
Here's what a happy customer had to say about Hilton Garden Inn on TripAdvisor

On the other hand, Springhill Suites is a Hilton brand that provides travelers with spacious and modern suites.
Their suites mostly feature a separate living area with a sofa bed and a work desk, and a kitchenette with a mini-fridge, microwave, and coffee maker.
Some Springhill Suites may also offer larger suites with multiple bedrooms
Additionally, both brands offer accessible rooms for guests with disabilities, which typically include features such as wider doorways, grab bars, and roll-in showers.
Some of the room features both establishments have are as follows;
Blackout curtains
Air conditioning
Desk
Housekeeping
Coffee/tea maker
Cable/satellite TV
Sofa bed
Walk-in shower
Hotel Amenities
Both Hilton Garden Inn and Springhill Suites offer various amenities that make the brand stand out.
Hotel
Amenities
Hilton Garden Inn
Free airport transport
On-site restaurants
Free WiFi in all their rooms
Air conditioning
Daily housekeeping
Golf course
Fitness center
Swimming pool, among others
Springhill Suites
Complimentary breakfast
24-hour convenience store
Outdoor pool
Free Parking
Free High-Speed Internet (WiFi)
Pool
Fitness Center with Gym / Workout Room
Tennis court
Kids stay free, among others
Location
Hilton Garden Inn and Springhill Suites hotels are located in various locations.
Hilton Garden Inn properties, for example, are often located in city centers or near major airports for easy convenience
On the other hand, Springhill Suites are often located in upscale, urban, or suburban areas or near office parks.
Target Audience
Every hotel has its target audience.
Hilton Garden Inn targets business travelers and families looking for a comfortable, upscale hotel experience, while Springhill Suites targets budget-conscious travelers looking for good value.
Ultimately, choosing Hilton Garden Inn and Springhill Suites will depend on your needs and preferences.
If you are looking for a more upscale experience with more amenities, Hilton Garden Inn may be the better choice, while if you're looking for a good value and more spacious rooms, Springhill Suites may be the way to go.
Price
The cost of a room at Hilton Garden Inn and Springhill Suites can vary depending on several factors, including the location of the hotel, the time of year, and the specific room type you choose.
Both Hilton Garden Inn and Springhill Suites typically have a range of room types available, from standard rooms to larger suites with additional amenities.
And the cost of each room type will depend on the specific hotel and the room demand at that time.
Here is what a satisfied Springhill Suites guest had to say;
"Excellent value for money! Clean large room, two very comfy queen beds, plus a sitting area with a full-size sleeper sofa. Very nice large-sized room. Very modern. Good size bathroom with. Ice shampoo/conditioner etc. if ever. In this area again we will stay here. Lovely stay!"

A happy cutomer on Tripadvisor
For example, the Hilton Garden Inn in downtown Chicago might charge $200 or more per night for a standard room during peak travel season, while the hotel might charge $100 or less per night during the off-season.
Similarly, Springhill Suites, a popular tourist destination, might charge more during peak travel times than the hotel in a less popular area.
It's also worth noting that hotels may offer discounts or promotional rates based on factors such as loyalty program membership or advanced booking.
Just check the hotel's website or contact them directly to see if any special rates are available.
Food and Beverage Options
Regarding food, Hilton Garden Inn offers its guests an on-site restaurant and room service, while Springhill Suites offers a complimentary breakfast buffet and a 24-hour market for snacks and light meals.
The Hilton Garden Inn serves breakfast, lunch, and dinner at their on-site, full-service restaurant.
The menu may include options like omelets, pancakes, sandwiches, salads, and entrees like steak or seafood.
Just note that the cost of the food is not usually included in the room rate, so you will need to pay for it separately.
Springhill Suites typically includes a complimentary breakfast buffet, offering eggs, sausage, yogurt, fruit, and pastries. They may also offer snacks and drinks for purchase at their 24-hour market.
It's worth noting that some specific amenities and food options can vary by the property's location, so it's always a good idea to check with the specific hotel you are interested in to see what they offer before booking.