Many travelers have difficulty choosing a hotel when the accommodation is so vast. Homewood Suites or Springhill Suites, for example. And choosing between these two can pose a huge challenge.
Generally, the desire for clean rooms, comfortable beds, and good services is always a priority. But there is always more. "Fancy pants decor" or "fancy pants + traveling family friendly." Let me help you make a quick and informed decision by explaining the differences.
Here are the differences between Homewood Suites and Springhill Suites
Homewood Suites offers suite-style accommodations with separate living and sleeping areas and a fully equipped kitchen. SpringHill Suites typically offers larger rooms than traditional hotel rooms but do not have separate living and sleeping areas.
5 Unique Differences Between Homewood Suites and Springhill Suites
When touring Orlando, for example, the vast number of hotels within walking distance from major tourist attractions, restaurants, and accommodation places are so vast your head will whirl and hurt.
And the same goes for similar settings around the world.
That is why a majority of travelers mostly pick the most appealing two hotels and then lament which of the two would be best.
If your choice of two hotel brands is Homewood Suites by Hilton and Springhill Suites by Marriott, then we have compiled six of their unique features to help you take your favorite pick.
| | | |
| --- | --- | --- |
| | Homewood Suites | SpringHill Suites |
| Room Layout | Spacious but separate living room, bedrooms and kitchen. | Spacious but separate living room, bedrooms, and kitchen. |
| Sleeping arrangements | Two queen beds and a sofa bed | Two queen beds and a sofa bed. |
| Breakfast | Free "buffet" breakfast | Continental |
| Prices | Slightly more expensive | Slightly less expensive |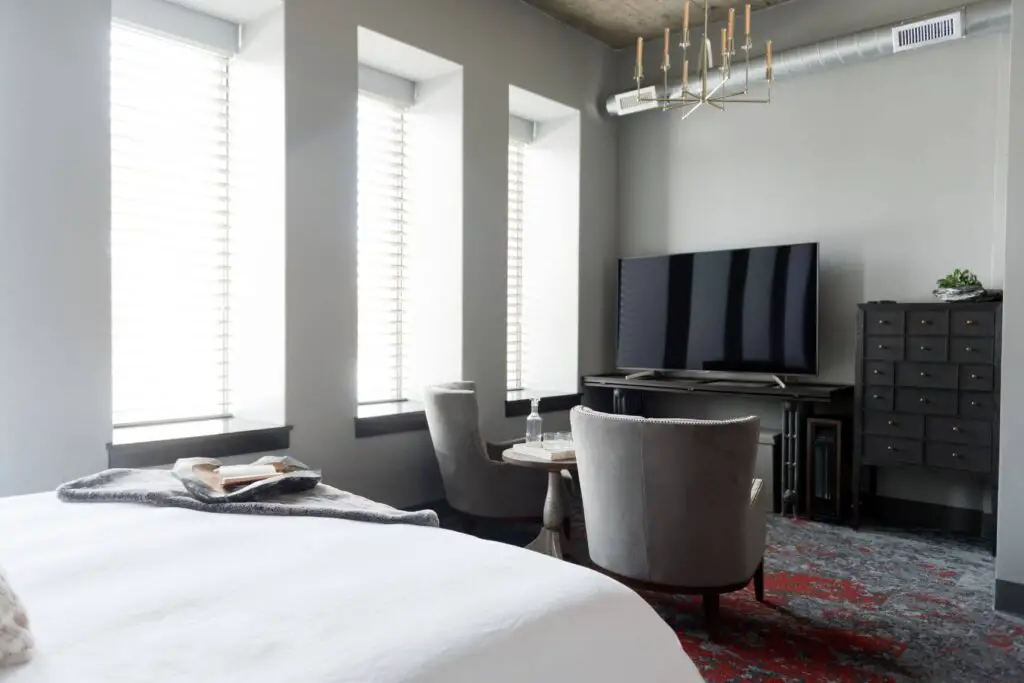 Room Layout
No hotel brand will surprise you more than the Homewood Suites by Hilton.
The name "Homewood," more often than not, depicts an old building with dull and plaid decor when in the real sense, Homewood Suites is the picture perfect of "cool" in every aspect.
They offer suite-style accommodations with modern decor, separate spacious living rooms, sleeping areas, and a fully equipped kitchen.
Perfect for modern families.
SpringHill Suites by Marriott typically offers larger rooms than traditional hotel rooms but do not have separate living and sleeping areas.
But their suites are equipped with two queen beds and a sofa bed.
The word "luxury" is not always the vocabulary or necessity for family trips, but it is a possibility when you decide on the SpringHill Suites.
In fact, if you have not been to their premises in a little while, you are more likely to be surprised when you do.
Their sofa beds now have a cool 3-in-1 feature where a trundle is pulled out from the front low side, which is very thoughtful.
It is the highlight of their "adequate sleeping arrangements" where the "clan" read "children" can have more sleeping space as opposed to bed sharing.
Food and Beverage Options
After considering accommodation and sleeping arrangements, food is the next most pressing need.
After all, we eat to live. There is even a mantra "Before anything else, eat."
Having your clan tag along during a vacation is comforting; there is love, laughter, and bonding.
But people cannot do that on empty stomachs.
Hotels that offer complimentary breakfast are the number one choice for families on the road.
They help ease up the day and give families extra hours to enjoy their travel instead of always thinking of meal preparation.
Both of the above hotels offer complimentary breakfast. Just that their breakfast offerings vary slightly.
At Homewood Suites, guests can enjoy a hot breakfast buffet with rotating items each morning.
At SpringHill Suites, guests can choose from a continental breakfast with hot and cold options from the lobby.
With breakfast sorted, the next two meals are really upon the travelers.
Homewood Suites' fully equipped kitchens with a stovetop, family-size refrigerator, microwave, dishwasher, dining area, and dining ware go a long way in keeping your travel costs down by reducing food costs.
That includes lunch and dinner where you can cook and have your meals indoors, home style.
SpringHill Suites by Marriott do not provide in-room cooking facilities for guests to prepare their meals, but their suites have kitchenettes with a microwave and a mini-fridge which guests can use to store and reheat food.
However, SpringHill Suites properties offer on-site restaurants where guests can choose to eat from or explore nearby dining options.
Evening Reception
In the olden days, before civilization and expensive lifestyles took over the world, families gathered around the fire in the evening over food and laughter.
And Homewood Suites reminisce about this tradition. Even if it is with strangers.
"Spread the joy around," they seem to say.
That said, Homewood Suites provides a complimentary evening reception with snacks and drinks passed around for everyone attending, while SpringHill does not.
And, of course, you will not expect this to happen without conversations, stories, a little music, and dance here and there.
Hotel Amenities
For traveling families, the hotel's amenities could be the hallmark of their stay.
Plus, it makes them adapt to the "home away from home" setting.
Both hotels, as limited service brands, offer a range of amenities, including fitness centers, indoor or outdoor swimming pools, basketball courts, and business centers.
However, Homewood Suites typically has more extensive amenities, such as on-site convenience stores and laundry facilities.
That is because most of their guests choose to stay for extended periods of time, and these amenities help them get their home supplies more conveniently at any time of the day like they would if they were home.
In their defense, SpringHill Suites guests do not have indoor cooking arrangements, and because of that, a 24-hour onsite convenience store is not necessary.
Price
Now, the services a hotel offers its clients determine how much they will charge for a room for a night.
In this regard, Homewood Suites are generally considered more upscale brands than SpringHill Suites, and as a result, their rates tend to be higher.
They consider the fully equipped kitchens in every one of their suites to cater for your meals, evening social hours, which embrace every one of their guests, and even the on-site business centers that make shopping literally a closer-home experience.
Note that businesses often sell the experience they offer more than the product.
The same goes for the hospitality industry.
While SpringHill sells luxury and comfort, Homewood sells comfort and consistency regarding family life.
Book your stay at Homewood Suites or Springhill Suites
Final Thoughts
In a nutshell, both Homewood Suites and SpringHill Suites provide comfortable and convenient accommodations for their guests. Still, their key differences lie in room layouts, breakfast options, evening receptions, hotel amenities, and price.
But if you and your family are looking for a hotel that can accommodate you long-term, allowing you to save, then Homewood Suites is.
Other hotels comparisons