If you're a fan of Marriott International or opting to stay in one of its classic hotels, you might have difficulty choosing between two hotels. Let's say between Residence Inn and Fairfield Inn; which would you choose?
Both chains are luxury hotels, so sanitation and comfort tick the boxes. But which suits your style? This article looks into the type of hotel, location, availability, room types, dining, amenities, aesthetics, and prices. Keep reading.
Here Are The Main Differences Between Residence Inn And Fairfield Inn
Residence Inn and Fairfield Inn are both Marriott hotel brands, however they differ in terms of target audience and amenities. Residence Inn caters to extended-stay guests with spacious suites and fully furnished kitchens, while Fairfield Inn caters to shorter stays with comfortable rooms and breakfast.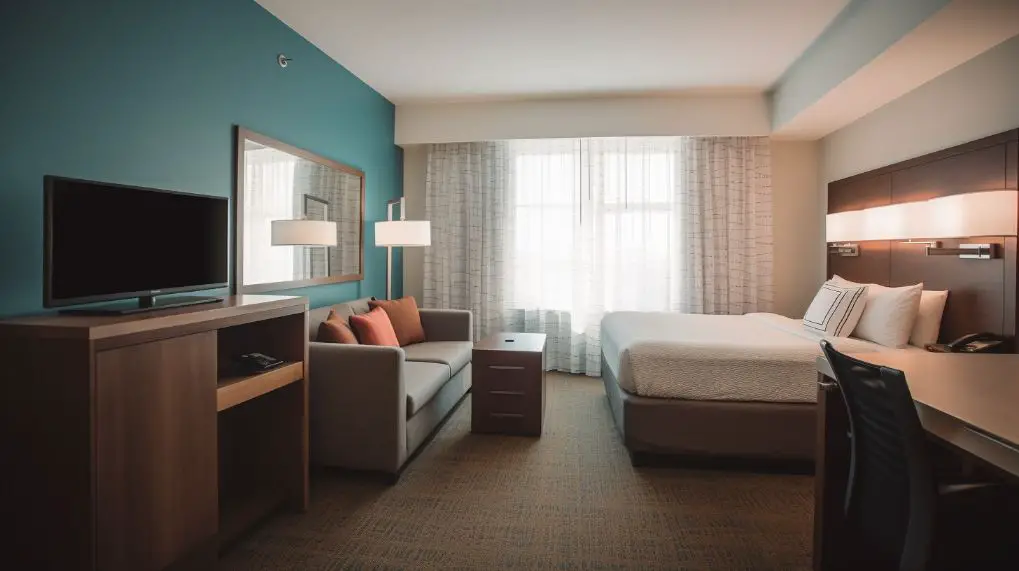 Type Of Accommodation
Residence Inn is considered a global leader when it comes to extended-stay lodgings.
And that is because this hotel brand caters to guests looking for a home-like experience while on the road for extended periods.
"Travel the way you like to live," they say.
And this appeals to travelers who love to extend the feel-at-home experience wherever they go.
This could be in the size of the hotel room (of which Residence Inn offers quality spacious rooms), food, quality of rest, sanitation, and rituals(quality amenities).
These travelers include business travelers on assignments that last longer than usual, families relocating and seeking accommodation while transitioning, and leisure travelers on long vacations.
Here's a review of Residence Inn from a happy customer on Tripadvisor;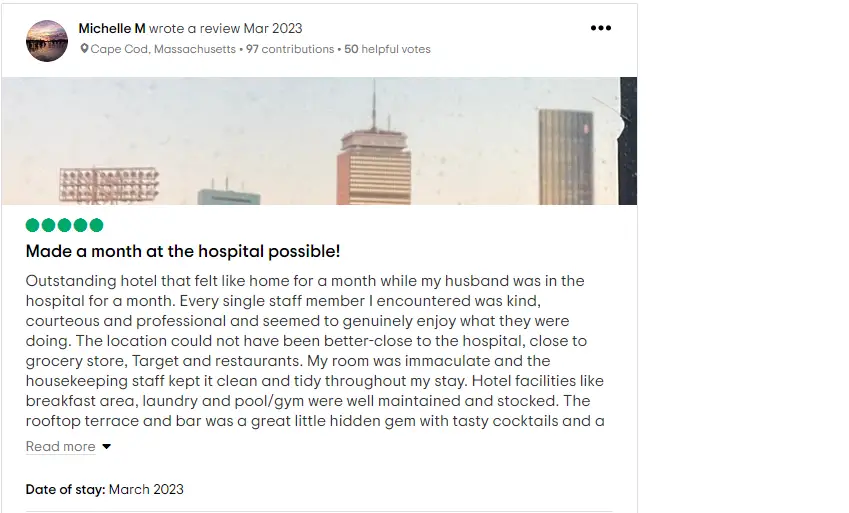 On the other hand, Fairfield Inn is a leader in the moderate tier category and balances between a franchised economy and a midscale hotel brand that caters to guests looking for a comfortable and affordable stay.
This means that Fairfield Inn appeals to guests who do not mind fewer amenities for lower or fair prices.
"Fewer amenities" could mean standardized building architecture, comfortable but just necessary bedding, and a complimentary hot breakfast instead of an onsite restaurant.
They emphasize the beauty of simplicity and borrow heavily from Marriott's family retreat concept.
Fairfield is a place guests in transit can call home on a short-term basis.
They include couples, business travelers, and even families.
Still, because they do not have other meal plans besides breakfast, guests only come to sleep and indulge in a sumptuous breakfast before embarking on their travels or other activities outside the hotel.
Type of Rooms
Residence Inn has three categories of rooms; studio suites, one-bedroom Suites, and two-bedroom suites.
Studio Suites have an average floor plan of 457 square feet, which can accommodate four guests, a spacious living room with a sofa bed, a separate sleeping area, an in-suite working space, a fully equipped kitchen, a dining area, and a spacious bathroom.

One-bedroom suites are 564 square feet and can accommodate up to 4 guests. They have spacious living rooms with a sofa bed, separate bedrooms, an in-suite working area, fully equipped kitchens, dining areas, and bathrooms.

Their two-bedroom suites are 739 square feet and can accommodate up to 6 guests, spacious living area with a sofa bed, two bedrooms, an in-suite working space, a fully equipped kitchen, a dining area, two spacious bathrooms, three TV sets.
Here's a review of Fairfield Inn from a happy customer on Tripadvisor;
On the other hand, Fairfield Inn properties offer standard guest rooms in a traditional hotel setting and have four categories of rooms; Standard King, Standard Double, Executive King Suite, and Deluxe King Suite.
Standard King is a standard room with 1 king-size bed.
Standard Double is a standard room with two queen size beds.
Executive King Suite is a one-bedroom executive suite with one king-size bed and a sofa bed.
Deluxe King Suite is a two-room suite with one king-sized bed and a sofa bed.
Location And Availability
Residence Inn properties are often located in suburban or residential areas, with over 870 properties in 19 countries, and are designed to feel like an apartment complex or residential community.
On the other hand, Fairfield Inn properties are often located in urban or suburban areas near major highways and airports, with more than 1,195 properties worldwide.
They are designed to be convenient for business and leisure travelers alike.
Amenities
Going by the size of rooms and price, Residence Inn properties offer more amenities than Fairfield Inn.
You can break a sweat at their modern fitness centers, dip in their refreshing pools, and warm up the day while socializing in their outdoor spaces.
As said before, Fairfield Inn hotels have fewer but very functional amenities like; pools, whirlpools, health clubs, dry cleaning, conference rooms, vending machines, ergonomic desk and chairs, plus free WiFi.
Food And Beverage Options
With these two hotel brands, the management recognizes that breakfast is a very important meal to kick start the day and therefore goes out of their way to provide a healthy free meal for their guests.
As an "extended-stay" hotel, Residence Inn not only offers a complimentary breakfast to its guests to ensure they have a perfect start, but they also have a 24-hour market within its premises and take shopping orders from guests, and deliver free of charge.
In summary, Residence Inn guests have endless options to choose from when it comes to food.
They order and dine in, eat out, cook in or grab and go.
Alongside its popular Jimmy Dean breakfast sandwich, Fairfield Inn, on its part, began offering a robust rotating breakfast in 2010, which includes delicious ham, whole grain bagels, bakery-style blueberry, apple cinnamon muffins, egg and cheddar quiche, cereals, Del Monte natural fruit juices, and active yogurt among others.
And as much as most of their guests stay short term, Fairfield Inn still ensures they have a warm and inviting breakfast meal by ensuring their breakfast products are from well-known and loved brands.
Prices
Regarding prices, Residence Inn properties are generally more expensive than Fairfield Inn properties due to the larger suite sizes, additional amenities, and longer stay options. However, prices can vary depending on location and demand.
Overall, Residence Inn and Fairfield Inn cater to different types of travelers with different needs and preferences.
With Residence Inn, guests have to be intentional because of the location of the properties while Fairfield Inn guests can drive in because they are strategically located in business districts.