Spending a night or even more away from home means choosing a hotel located in your destination or along the way to rest and freshen up.
Your pick might fall under a limited-service hotel, and you could be stuck choosing between Residence Inn and Hampton Inn. So which is your style?
Here Are The Main Differences Between Residence Inn And Hampton Inn
Residence Inn by Marriott and Hampton Inn by Hilton are both limited-service hotels. Limited-service chain hotels are labeled "budget friendly" and often require fewer working staff. But these two hotels have some key differences in terms of their target demographic, amenities, and overall style.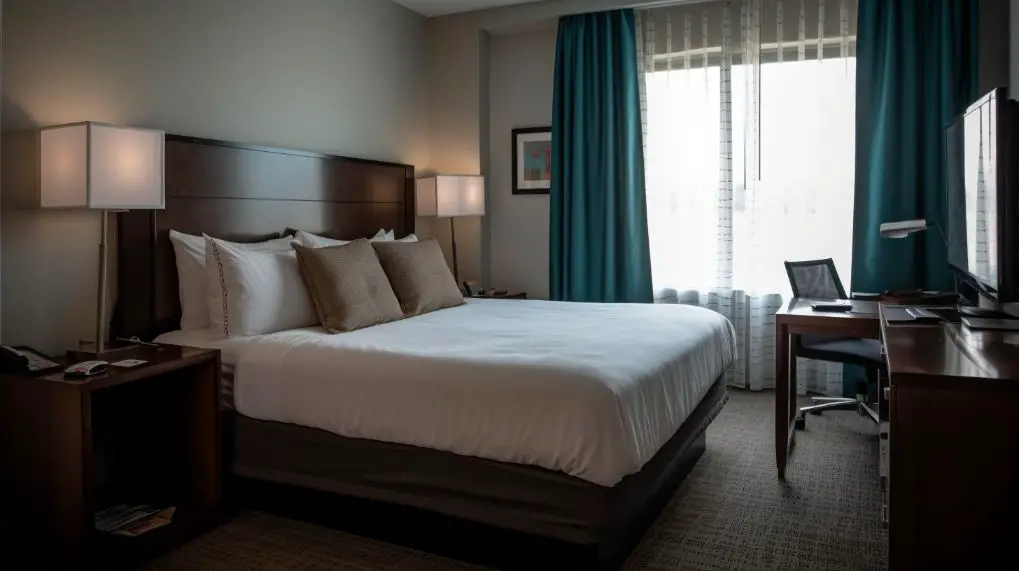 Type of Hotel And Target Clients
Residence Inn is an extended-stay hotel brand that typically offers larger suites with fully equipped kitchens, separate living areas, and other home-like amenities such as complimentary grocery delivery, free Wi-Fi, and free hot breakfast.
It is categorized as a limited-service hotel since it focuses on providing facilities and amenities in a home setting, meaning the rooms are self-contained. Guests might not need things like an on-site restaurant or room service.
Regarding target clientele, Residence Inn is designed to cater to travelers who need to stay longer, such as business travelers on an extended assignment or families on vacation.
Hampton Inn, on the other hand, is a mid-priced hotel brand that offers more standard hotel amenities, such as free hot breakfast, free Wi-Fi, and fitness centers.
Like Residence Inn, it is also categorized as a limited-service hotel since its guests do not get the option of an on-site restaurant or room service.
Hampton Inn is designed to cater to a broad range of short-stay or overnight travelers, from business professionals to families on vacation.
Room Type
Because it caters to guests who intend to stay for several days, weeks, and even months, Residence Inn offers spacious suites to replicate a homely environment.
But because guests are varied, while some have families with them, their suites are not all the same. Some suites can accommodate up to 4 guests while others more.
They have studio suites, one-bedroom suites, and two-bedroom suites. All of them are spacious with a separate living room, in-suite working space, fully equipped kitchen, dining area, and spacious bathroom/s.
Here's what a customer had to say about Hampton Inn on Tripadvisor;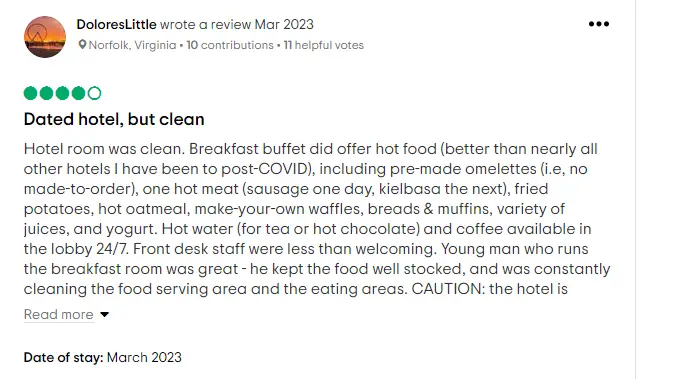 On the other hand, while it accommodates a wider clientele, Hampton Inn has various rooms to suit different types of guests.
They have;
A double room (spacious room with two queen-size beds)
A king deluxe (spacious room with one king-size bed),
A king study room (spacious room with one king-size bed and a sofa bed),
A 2 room suite (one king-size bed, two queen-size beds, a sofa bed, and a kitchenette)
A 2-room fireplace suite (1 king, 2 queen beds, sofa bed, fireplace, and a kitchenette)
Hotel Amenities
Hotel amenities are what a hotel and give it style.
Residence Inn, for example, has several luxury amenities that elevate it and helps guests enjoy their stay.
While it has spacious rooms, comfortable beds, spacious working space, fully equipped kitchens and a TV set in each room, it also has outdoor pools, fitness centers, 24-hour shopping centers, and outdoor social spaces.
They also offer free WiFi, free breakfast, free delivery of shopping, pet friendly and conference facilities.
Hamptom, a smaller hotel with a different clientele, offers less superior but necessary amenities to make guests stay inviting and comfortable.
These are; free hot breakfast, an indoor pool, a fitness center, free WiFi, and free parking. If you are tagging along with a pet, the hotel is pet friendly and offers non-smoking rooms.
Food And Beverage Options
Being limited-service chains, both Residence Inn and Hampton Inn offer a complimentary hot breakfast served in the dining area.
A free healthy breakfast is a great way to kickstart the day; these two hotels are conscious enough.
While they offer a free breakfast, their options and items may differ, and the difference is that Residence Inn offers a "grab-and-go" breakfast.
Seeing a review like the one below says a lot about Residence Inn's commitment to their customers, not just in the breakfast but in terms of service delivery; going out of their way to help their customers, as shown below;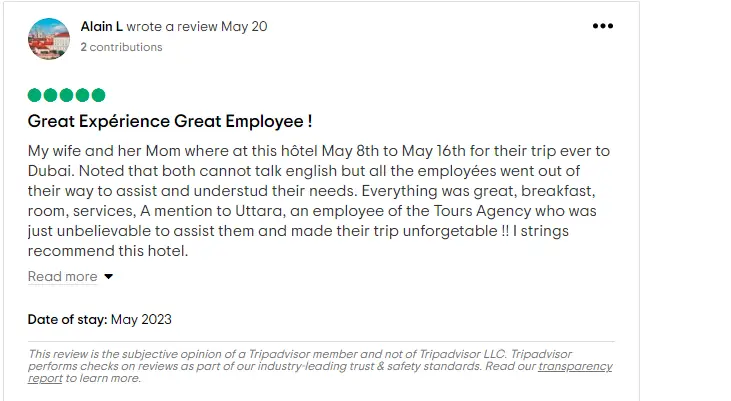 For their other meals, guests at Residence Inn have options and can choose to order in, eat out, or prepare their meals indoors as they have fully equipped kitchens.
In the evening of some select days, the management at Residence Inn organizes a free evening social hour where all guests are invited over to light food and drinks.
Hampton Inn, on its part, offers a complimentary hot breakfast buffet each morning with food items such as eggs, beans, waffles, and oatmeal, among others.
For convenience, Hampton Inn has a 24-hour on-site convenience store that mainly sells snacks and drinks but no frozen foods.
Location And Availability
Residence Inn properties are mostly located in the suburbs, residential areas, and tourism destinations.
For these reasons, they offer safe and convenient walking distance between the property and other establishments.
Regarding availability, Residence Inn has over 870 properties across 19 countries and territories worldwide. This means you are more likely to find this chain in one place or another.
Hampton Inn, on its part, had 2,544 by the end of 2019 in over 30 countries and territories. This means that in terms of availability and growth, Hampton Inn has made strides and serves more travelers.
That is why their properties are located within business districts, near airports, and major highways.
For this reason, their clientele of business travelers, families, and leisure travelers on transit are more likely to spend the night in a Hampton Inn.
Prices
Residence Inn is a more upscale "extended-stay" hotel brand with larger suites, fully equipped kitchens, and separate living areas that tend to post higher rates than Hampton Inn, a mid-priced hotel brand offering standard rooms with fewer amenities.
But the price differences between Residence Inn and Hampton Inn can also vary depending on various factors such as location, time of year, length of stay, and amenities offered.
In terms of location, for example, a Residence Inn in a rural area may be less expensive than a Hampton Inn in a busy urban area.
Another factor that may affect the price difference between Residence Inn and Hampton Inn is the room demand and length of stay.
For example, rates may be higher during peak travel seasons or on weekends, while discounts may be available for longer stays.
While Residence Inn is a more upscale brand and is mostly more pricey than Hampton Inn, other factors come into play that plays a big role and may flip the prices.