Deciding between Residence Inn and TownePlace may be overwhelming for most travelers. Both are Marriot Group hotels offering impeccable services when looking for an extended stay while on vacation.
When it comes to how they serve their guests, the difference is substantial. This article will look at the unique variations between Residence Inn and TownePlace Suites so you can be the judge and pick what best suits you.
Here's the main difference between Residence Inn and TownePlace Suites
Residence Inn has more hotel locations than Towneplace Suites. While Towneplace Suites serves in North America, you will find Residence Inn properties in North America, the Caribbean, Latin America, Europe, the Middle East, and Africa.In addition, Residence Inn has one and 2-bedroom suites while Towneplace has 1-bedroom suites.
Below is a simplified way that covers the distinctions between Residence Inn and TownePlace Suites.
Differences
Residence Inn
TownePlace Suites
Number of Locations
850 properties around the world
400 locations in the US and Canada
Prices
Pricey
Fair prices
Services and Amenities
They offer shopping and deliveries.
Events space is included.
No deliveries or shopping services.
No events space
Rooms
Studio, one-bedroom, and two-bedroom options.
Studios and one-bedroom suites.
Hotel bar
Bar and restaurant available
No bar area
Style/Feel
Home-away-from-home feel
Homey vibe with a hint of luxury.
Family-friendly
No pets
Pets are allowed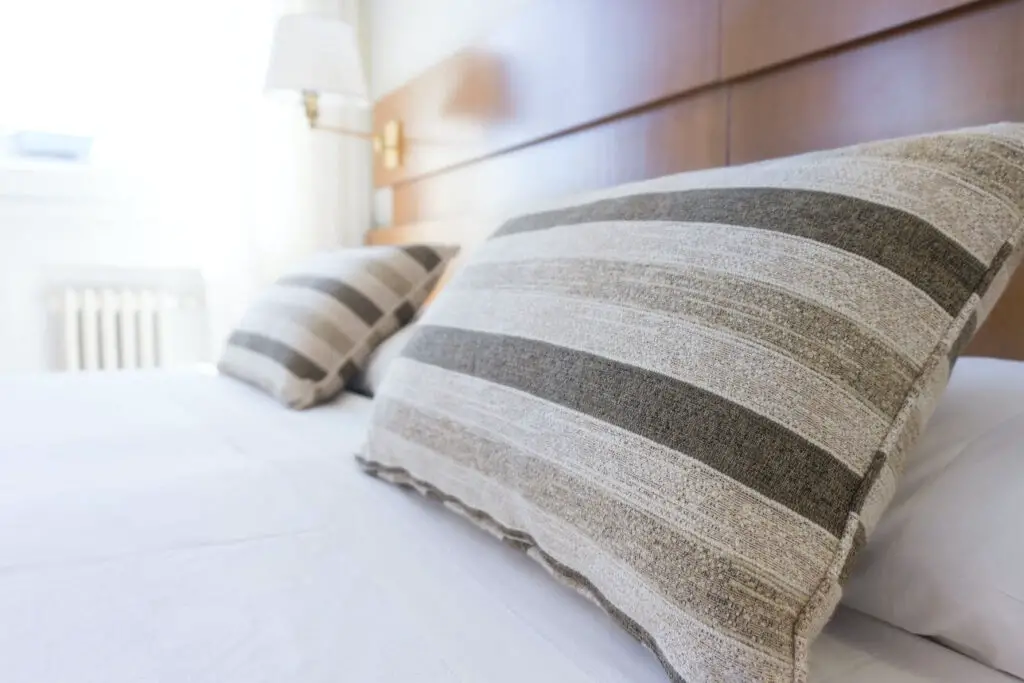 Number of Locations
Both hotels are distributed in suburban areas, but you will find more Residence Inn locations than TownePlace Suites.
They are both suitable for visiting the United States and Canada for an extended vacation.
However, there are no TownePlace Suites outside North America.
Therefore Residence Inn is an excellent option for international travel.
Residence Inn
Residence Inn has nearly 900 properties worldwide, making it easy to get hotel accommodation services.
In USA and Canada, their properties are distributed in 865 locations.
In the rest of the world, there are 22 properties in Europe, 6 in Central America and the Caribbean, 2 in South America, 6 in the Middle East, and one property available in Africa.
Towneplace Suites
In contrast, TownePlace Suites has 400 properties in the US and Canada.
Their locations provide access to attractions and airports.
The lack of other locations worldwide leaves you with Residence Inn as the only hotel option between the two Marriot brands when visiting outside North America.
Services and Amenities
Residence Inn services and amenities differ from Towneplace Suites.
The quality of your stay differs as follows in the two sister hotels.
Residence Inn
The type of services and amenities you will get at Residence Inn are dissimilar to TownePlace Suites.
For example, you get access to a map with all the running routes powered by UnderArmour for your fitness routine and gym equipment at the hotel's fitness center.
Their modern fitness gym has dumbbells, treadmills, and weight lifts.
A pool is available to help you take a refreshing swim and relax on your vacation.
Every morning they provide a complimentary hot and healthy breakfast, but with the whole kitchen in their rooms, you may want to make breakfast your way.
You can shop for snacks and other stuff available in their 24-hour market. If you want deliveries, they make them available upon request.
Residence Inn has a bar where you can pull up a seat and wind down from the day with a drink of your choice.
Residence Inn provides a private meeting space for events and gatherings.
Moreover, they have a business space equipped with office gadgets to handle all your business remotely.
Residence Inn's outdoor spaces with a fire pit and grilling area are superb for unwinding with friends and relatives.
More amenities include wifi connectivity in the suites and lobby areas, mobile guest service, and laundry services.
Towneplace Suites
On the other hand, TownePlace Suites have a full kitchen with modern tools and appliances.
You also have the option of borrowing items such as recipe books, blenders, and board games.
For your fitness needs, TownePlace has a gym and swimming pool that is temperature controlled.
Therefore when it's winter or summer, the fun continues.
A map with all routes around the area is also provided to help you explore nearby trails, transport stops, and attractions.
Enjoy free wifi around the suites for all your internet needs.
Whether you are remotely working or browsing, TownePlace Suites keeps you connected.
Their outdoor space has a patio with a grilling area. You can use their grilling tools and seasoning for your barbequing needs.
Towneplace provides a closet system to help you stay organized while on your stay.
Packing and arranging shoes, clothing, and other essentials with their system are simplified.
Their business center allows you to handle your work conveniently with their computer, fax, and printing machines available.
Other amenities include complimentary breakfast, laundry service, loyalty points, and a 24-hour market.
Rooms/Accommodation
Both Residence Inn and TownePlace Suites have a limit of 4-9 rooms that you can book.
The maximum number of guests per room is 6. The differences in the rooms are as follows.
Residence Inn
Residence Inn has spacious suites that you can choose from studios, one-bedroom, and two-bedroom suites.
The rooms have huge beds with plush bedding for a good rest.
Also, the in-suite workspace in the rooms helps you work peacefully while on vacation.
The bathrooms are also large and have a showerhead and bathtub to freshen up.
For entertainment, the suites have instant access to free TV shows online courtesy of HBO.
No sign-ups or logins are required.
Residence Inn also provides guests with grocery shopping on their behalf and deliveries free in the suites.
Placing an order is just one phone call away.
TownePlace Suites
In contrast, suites available for reserving at TownePlace Suites are studios and two-bedroom suites.
The suites have a fluffy bed for a comfortable night's rest and a cozy seating area, similar to Residence Inn.
TownePlace Suites have a closet system for the seamless organization of your stuff.
Residence Inn does not provide a closet system.
Other room features like office desks and spa-like bathrooms are present in the two hotels.
Family-friendly
Residence Inn and TownePlace Suites are fantastic options for family visits.
Amenities like laundry services, swimming pool, kitchen, and gym facilities make it possible to bring children along.
However, the two hotels offer different family-friendly atmospheres.
Residence Inn
For a large family, Residence Inn is suitable as you can reserve a 2-bedroom suite, one room for the kids and the other for adults.
TownePlace Suites
On the other hand, pets are allowed at TownePlace, but not at Residence Inn.
Therefore, you can bring your kitty cats, poodles, and chihuahuas along for the trip.
Style/Feel
A degree of coziness is essential when selecting a good hotel.
If torn between Residence Inn and TownePlace, here are the differences.
Residence Inn
When you visit Residence Inn, the modern room designs give you a relaxed vibe.
It may be the best pick if you want luxury while on your extended stay.
TownePlace Suites
In contrast, TownePlace Suites feature a contemporary design and give a home-away-from-home feel.
The closet and borrowed items highlight how people should live with one another by sharing.
To sum up, both hotels are superb options for visitors looking for weekend, week-long, month-long, or even longer stays. The points above support their dissimilarities in what services they provide. Therefore, you should be able to choose correctly between Residence Inn and TownePlace Suites.
More TownePlace Suites hotel comparisons
More Residence Inn hotel comparisons