Allegiant Air is an ultra-low-cost major U.S. carrier that operates scheduled and chartered flights, with a primary aim of serving leisure travelers going from the colder Northern climates to warm-weather tourist destinations like Tampa Bay and Las Vegas. It also serves smaller destinations with fewer direct flights by major carriers like Delta and United.
To keep ticket prices low, Allegiant has a lower frequency of flights and doesn't offer onboard amenities like soft drinks or free entertainment. Moreover, you can only purchase non-stop itineraries on the airline's website as it doesn't offer connecting services. Let's get started so you know whether flying with Allegiant will be worth your money.
Here's if Allegiant Air is a good airline
Allegiant Air offers cheap flights and operates direct routes to top destinations, making it a great convenience for budget travelers. It has straightforward ticketing with unique bundles, and it is easy to make reservations and check-in for flights. Moreover, Allegiant offers impressive deals on hotels and vacations at affordable prices. Travelers can also enjoy unique benefits with Allegiant's Allways Rewards Visa card.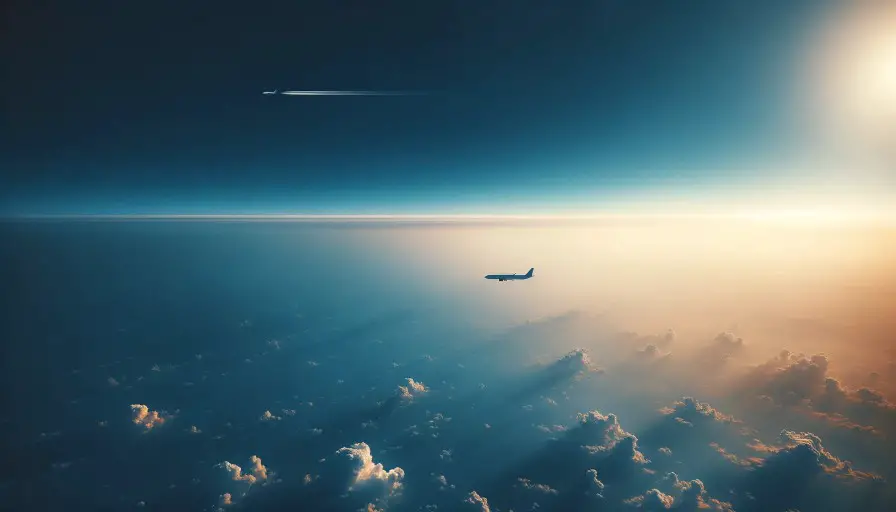 6 pros why Allegiant Air is a good airline
Allegiant performs remarkably well in some areas, offering perks and benefits you can only wish for with other major airlines. These are the 6 reasons why Allegiant Air is a good airline.
1. Allegiant offers cheap direct flights that are convenient for budget travelers
Allegiant is undeniably one of the cheapest travel options if you don't mind accepting the most basic flight experience possible.
The airline flies to smaller, secondary airports that are easy to navigate and that charge lower fees in order to drive down overall costs.
For example, it flies to Sanford Airport (SFB) just north of Orlando instead of the Orlando International Airport (MCO).
Moreover, Allegiant maintains control over its tickets, so customers won't have to pay more going through third-party websites. This way, it can charge impressively low fares, and you can expect $39 tickets or lower.
2. It is easy to make reservations and check-in for flights
Allegiant gives customers a hassle-free experience when making flight reservations, and you can do it straight from the airline's website or mobile app.
You can also call the reservation line at (702) 505-8888 or book physically at the airport.
As an eligible flyer, you can also check-in for flights easily, and the best way to do it is online, 24 hours before departure.
Moreover, for greater convenience, Allegiant provides up-to-the-minute flight status data, so customers can easily track their flights.
3. It offers straightforward ticketing
Allegiant's fare classes are pretty straightforward, and the airline will assign you a random seat if you buy a ticket without paying for extras.
You can also pay for a specific seat, including the Allegiance Extra option with 6 inches of extra legroom.
Moreover, the airline offers a bundling system to help travelers purchase flight extras more easily.
The "Allegiant Basic" bundle allows you to select a seat; bring one personal item, and a carry-on bag.
With the "Allegiant Bonus" bundle, you get to enjoy all the Basic benefits and can bring a checked bag besides enjoying priority boarding.
Lastly, with the "Allegiant Total" bundle you can bring a personal item, a checked bag, and a carry-on bag besides selecting your seat and enjoying priority boarding.
Notably, all these bundle classes include Trip Flex, allowing you to cancel or change your flights without paying extra fees.
4. It has reasonable flight change and cancellation policies
Travelers who don't have Trip Flex and want to make flight changes can still do so at a fee, usually $25, which applies to each leg of your itinerary.
You can make flight changes or cancellations at least one week before your scheduled departure.
While you might want to balk at the $25 fee, note that it's relatively low compared to what other airlines charge and Allegiant reduced it from $75 in response to COVID.
If you think you might have to change your traveling plans at the last minute, you can opt for Trip Flex and enjoy a fee waiver.
5. The Allways Rewards Visa card has unique benefits
Through its partnership with Bank of America, Allegiant offers customers the Allways Rewards Visa credit card, allowing you to earn points you can redeem on the airline's flights.
Other perks include priority boarding and one complimentary beverage per flight.
Interested customers can pay an annual fee of $59 and earn 15,000 points upon signing up, which is equivalent to $150 redeemed on Allegiant.
6. The airline offers impressive hotel and vacation deals
One of the coolest things about flying with Allegiant is that it offers impressive hotel and vacation deals, which you can check on the airline's website.
You can book non-stop flights to your favorite destinations, with a variety of cheap hotel deals and vacation packages to choose from.
Moreover, Allegiant allows you to bundle airfare, car rentals, and hotel fees to save big on your vacations.
4 cons why Allegiant Air is a bad airline
While Allegiant is a favorite ultra-low-cost carrier with various impressive deals and other unique benefits to its name, it also has a few things that concern some travelers. These are the 4 cons that make Allegiant Air a bad airline.
1. Allegiant has a limited fight network
Most of Allegiant's flights are directed to smaller secondary airports to save on costs, which may be a huge inconvenience depending on your needs.
While there are routes from major airports, you may find it hard to get the exact route you want from your airport.
Plus, Allegiant is among the few airlines whose model insists on operating seasonal routes to match demand and supply.
This means your flight options must be flexible throughout the year as you might not readily get that one flight you're looking for from your local airport.
2. Poor customer service
Allegiant Air certainly needs to beef up its customer service, and the airline is notorious for having numerous complaints, with poor reviews on popular travel websites like TripAdvisor and AirlineRatings.
As it turns out, these complaints mostly revolve around delayed flights, mishandled baggage, poor communication, and various fees that quickly add up as nothing is complimentary.
3. Passengers can only have a basic inflight experience
As a low-cost, no-frills airline, Allegiant doesn't offer anything for free, and it usually gets back to basics when flying.
You'll have to pay for all beverages, extra bags, and other add-ons. In terms of onboard amenities, you won't find any charging ports, inflight WiFi, entertainment screens, or anything to that effect.
Moreover, the airline's fleet has tighter planes with limited legroom, and the typical seat pitch is 29-30 inches with no reclining relief.
That said, you generally expect a cramped feeling unless you're willing to pay a fee to pre-select your seat near the front of the aircraft and enjoy a couple more inches of legroom.
4. The airline is among the few that charge flight change fees
Several major U.S. airlines have dropped their flight change and cancellation fees, and it's forgivable to think Allegiant would do the same.
However, this is not the case, so if you don't have solid plans and are likely to make last-minute changes, Allegiant may not be your best choice.
Allegiant Air alternatives
Allegiant Air may not check all your boxes as far as your specific traveling needs and preferences are concerned. As such, it might make more sense to fly with another reputable carrier, and these are the best alternatives to Allegiant Air.