Endeavor Air operates under Delta Connection as a wholly-owned subsidiary of the legacy carrier Delta Air Lines, and it's the world's largest operator of the Bombardier CRJ-900 regional jet.
The airline has over 700 daily flights to more than 100 destinations, serving Delta's network in the U.S. and Canada through its robust fleet of 124 jets.
But as a small airline with small planes, you can expect less from Endeavor, starting with the fact that you brace for smaller seats and hope for no inflight inclusions. Let's get started so you fully understand whether flying with Endeavor Air will be worth your money.
Here's if Endeavor Air is a good airline
Endeavor Air is a safe and reliable regional airline with good on-time performance and favorable customer approval ratings. It also makes it easy to make reservations and check-in for flights online via the Fly Delta app or Delta's website and at the airport. Delta Air Lines customers flying with Endeavor can also enjoy the benefits of the SkyMiles loyalty program.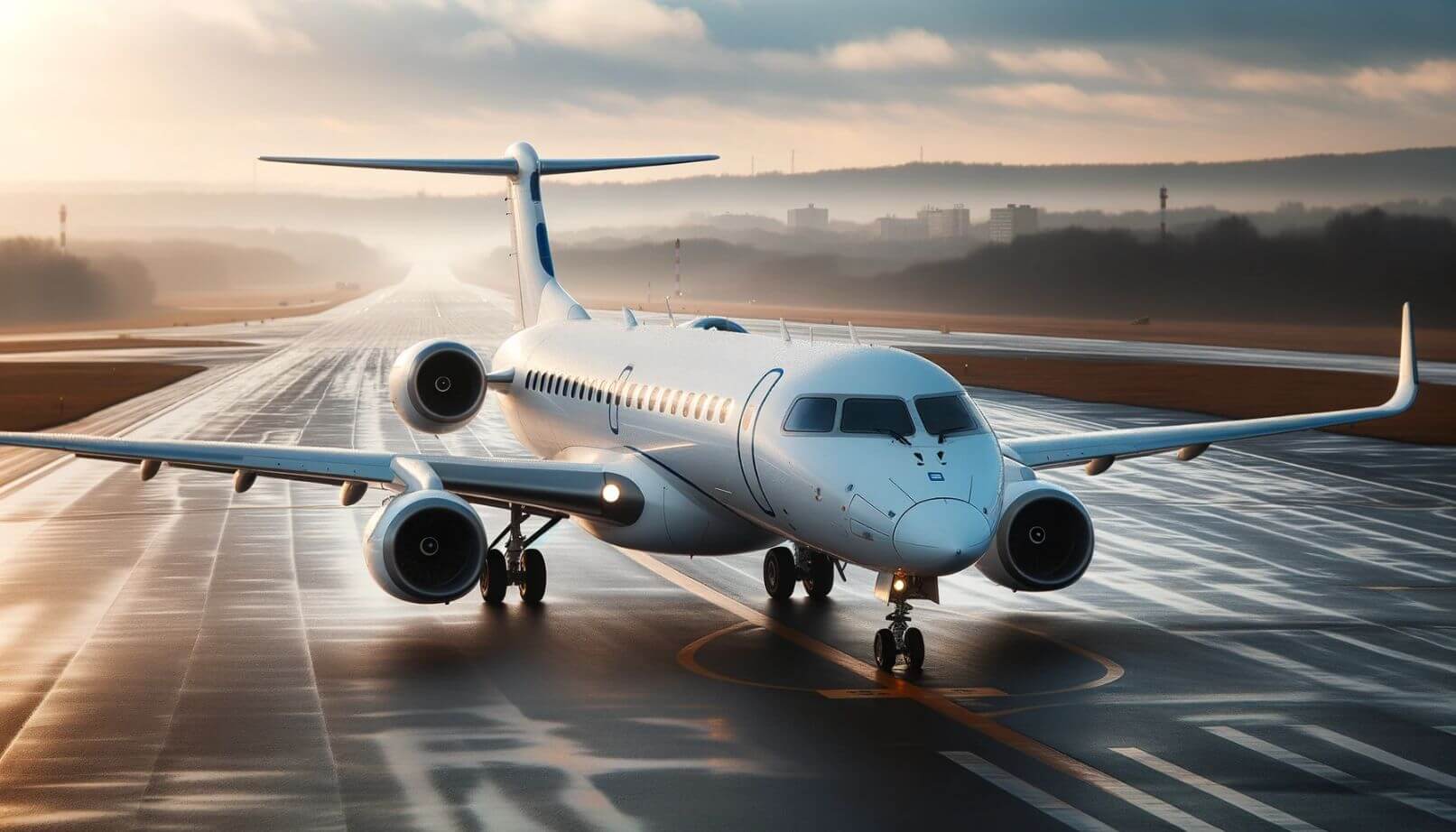 7 pros why Endeavor Air is a good airline
Admittedly, regional carriers like Endeavor perform well in certain areas and offer benefits you may not enjoy with other airlines. These are the five reasons why Endeavor Air is a good airline:
Endeavor Air is a reliable regional airline with good on-time performance
Endeavor Air is a dependable regional operator with impressive on-time performance just like Delta, its parent airline. A recent OAG Punctuality League report shows the airline scored 83.56% for on-time performance.
This means it arrived or departed within 15 minutes of its scheduled times for more than 83% of the time.
To be safer, note that regional carriers like Endeavor have short turnaround times averaging less than half an hour, and the plane isn't waiting for you if you arrive late.
Boarding is roughly 30 minutes before departure.
It is a safe airline to fly with
Endeavor Air operates under Delta Air Lines, which ranks among the top 20 safest airlines globally, according to AirlineRatings.com, a popular airline safety data provider.
In its evaluation, AirlineRatings considers a comprehensive range of critical factors: industry-leading safety initiatives, fleet age, airlines' crash and serious incident record, government audits, and audits from aviation governing and industry bodies.
Thanks to Endeavor's stringent flight protocols and procedures, it's a favorite among travelers looking for fast regional flights without worrying about their comfort, safety, and security.
It has good customer approval ratings
While Endeavor is a small and relatively less-known regional airline, it generally doesn't share in the many negative reviews most budget airlines and regional operators have on popular travel review websites like TripAdvisor.
A recent J.D. Power North America Airline Satisfaction Study ranks Delta Air Lines and Delta Connection, under which Endeavor Air operates as the second best in customer satisfaction.
The assessment examines eight factors: inflight services, baggage, boarding, and various costs and fees.
That said, the airline has consistently favorable scores in all its cabin classes.
And in a certified rating by Skytrax, Delta as a whole entity (including Endeavor) earned a 3 out of 5 stars rating. This is based on the quality of the airport, onboard product offerings, and staff service.
It is easy to make reservations and check-in for flights
Making reservations with Endeavor is pretty straightforward and fast with the Fly Delta app or the Delta Air Lines website.
You can also call the reservation line at 800-221-1212 or book in person at a Delta counter, check-in kiosk, or curbside desk within a hub.
Please note that Delta Air Lines handles all Endeavor Air reservations.
Eligible flyers can check in online starting 24 hours before departure, but you can also check in at the airport in person.
Since the airline is solely an operator of Delta Connection, the Delta Air Lines personnel will handle the check-in.
You can enjoy the benefits of Delta Airlines' SkyMiles loyalty program
While Endeavor Air doesn't expressly offer a frequent flyer program, passengers who buy tickets through Delta Air Lines can still earn Delta's SkyMiles mileage points and redeem the benefits.
The SkyMiles loyalty program is free to join and well worth it if you fly more frequently with Endeavor and other Delta-operated flights.
You can earn and use miles for main cabin seats and anything higher than that, and this also goes for regular purchases through the cobranded Delta SkyMiles credit card.
Since Delta uses a dynamic pricing model for its award flights, knowing what an award fare will cost you before searching for a specific flight might be tricky.
And if you're flying Economy, you're not eligible for earning SkyMiles rewards.
But on the brighter side, SkyMiles points never expire, provided your account is open and there are no blackout dates.
Delta Air Lines customers can enjoy the SkyTeam alliance benefits
Endeavor Air is not directly part of any airline alliance, but Delta Air Lines passengers flying with Endeavor can still enjoy the benefits that accrue to SkyTeam alliance members.
The SkyTeam network is a global airline alliance with 20 reputable airlines that operate over 10,000 daily flights to more than 1000 destinations in 184 countries, and its member airlines can offer unique perks to their customers.
For example, SkyMiles customers can earn and redeem award miles on partner airlines like Air France, Hawaiian Airlines, Air Europa, Aeromexico, and Virgin Atlantic.
Endeavor Air offers a first-class cabin with enhanced amenities
Unlike most regional airlines, Delta Connection carriers like Endeavor Air offer a first-class cabin with enhanced amenities for travelers looking for a more premium experience.
The flight service is greatly improved, with perks like a dedicated flight attendant, larger seats, and priority boarding.
3 cons why Endeavor Air is a bad airline
In all honesty, no airline is perfect, and Endeavor has its unique set of cons that worry some travelers. These are the four main reasons why Endeavor Air is a bad airline:
The seating is smaller and less comfortable
The CRJ-900 jets Endeavor operates are smaller, and their seats might feel a bit cramped, with little legroom.
Even for a short domestic flight, this is quickly noticeable and might make you feel like you're on an endless flight, especially if you're flying Main Cabin.
To make up for this, Endeavor offers a first-class cabin with 12 seats about 2.3 inches wider than the Main Cabin seats and a pitch of 37 inches for greater comfort.
Endeavor Air has limited hubs and flies to a few destinations
Headquartered in Minneapolis, Endeavor only has hub operations in New York City, Atlanta, Cincinnati, and Detroit.
That said, Endeavor may not be the best choice for travelers who don't live near a hub.
Remember, most US-based flights will originate, end, or pass through one of these hubs. You also won't get flights beyond North America.
It offers limited inflight inclusions and no entertainment
Being a regional airline that mostly operates small jets, Endeavor will disappoint you if you're looking to enjoy premium benefits and advanced entertainment systems like individual screens at every seat.
You shouldn't also expect inflight WiFi on most Endeavor flights.
Endeavor Air alternatives
Endeavor Air is a relatively less-known regional airline that may not offer you the best service depending on your specific needs and preferences.
As such, it might make more sense to fly with a larger, reputable carrier, and these are the best alternatives to Endeavor Air: